Protesters attack pro-police rally in Hong Kong mall
chinadaily.com.cn | Updated: 2019-09-14 21:16
A pro-police rally in a shopping center in Hong Kong's Kowloon on Saturday afternoon was disrupted by anti-government protesters in a scuffle that injured several people.
Bloodstains were seen on the ground while police moved in to separate the two groups and arrest an unknown number of suspects.
At around 3 pm, hundreds of people spontaneously gathered in Amoy Plaza to show their support for the city's police. They waved national and Hong Kong Special Administrative Region flags, sang the national anthem and chanted pro-police slogans.
A 60-year-old Hong Kong resident surnamed Cheung came to join the rally after finishing lunch.
"Generations of Hong Kong people are very upset to see the society in turmoil. So we came here, joining the crowds to show support for the police," he said.
Cheung also lashed out at the protesters for having "a slavish mindset".
"They are Chinese. But they just keep saying how good the UK and the US are (while trashing their own country)," he said.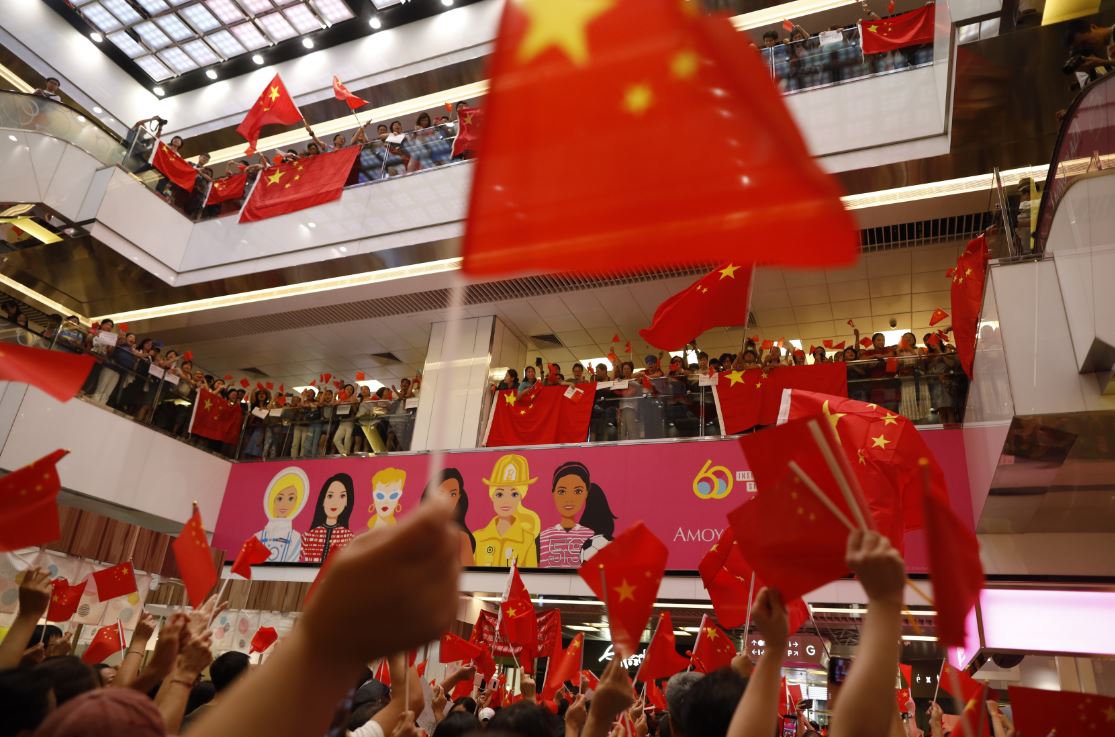 Another resident surnamed Lee in her 60s said she came because she wanted to wake up young people.
"The mobsters have turned our city into a mess. They keep insulting China. Hong Kong is part of China. These young people have no respect for their own country," Lee said.
Shortly after the rally began, several black-clad, masked protesters burst into the crowd and started badgering and attacking the police supporters.
A dozen riot police officers soon arrived at the scene and arrested several protesters to the cheers of the crowd in the mall.