Top HK doctors call for saving city from 'critical illness'
By China Daily | chinadaily.com.cn | Updated: 2019-09-16 14:00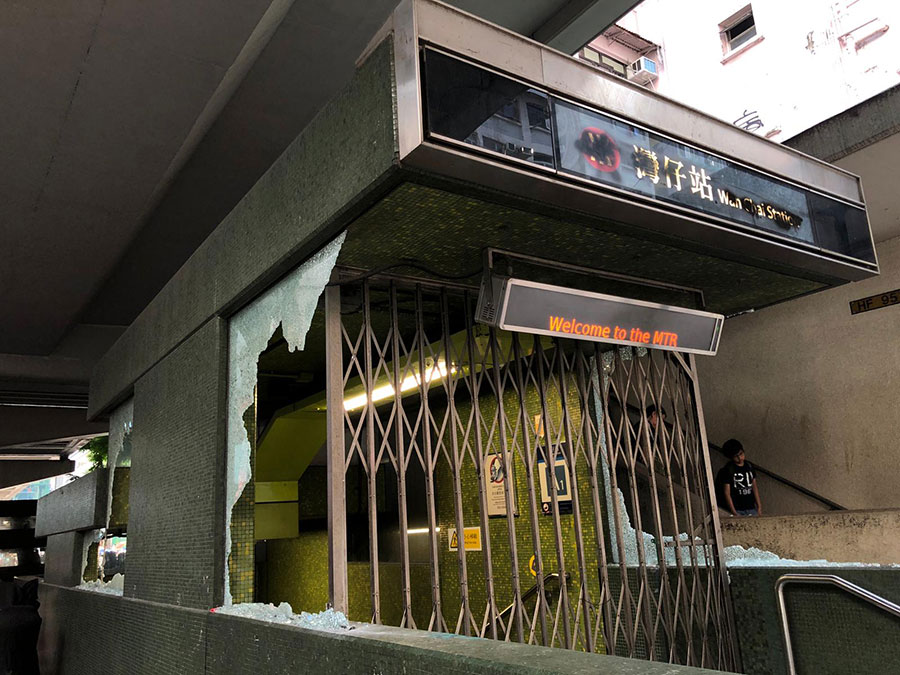 Hong Kong's prominent medical practitioners have called for the medical sector and the people of Hong Kong to save the city from the "critical illness" of chaos and violence and support the police force to restore law and order.
In a jointly signed letter in some local newspapers on Monday, about 600 medical professionals said violence should never be glorified and encouraged.
They also refused to be misrepresented after some other doctors and nurses in the name of the medical sector called for the government to concede to some of the demands of the radicals, including a blanket amnesty for those arrested in relation to the monthslong turmoil.
The prominent leaders of the sector include head of the University of Hong Kong-Shenzhen Hospital Lo Chung-mau, former president of the Hong Kong Medical Association Shih Tai-cho, President of the Hong Kong Academy of Medicine Li Kwok-tung, and former president of the College of Ophthalmologists of Hong Kong Chow Pak-chin.
Signing off as a group of Hong Kong residents who love the city, they said the police force has been demonized amid the escalating violence.
Hatred toward the government and the police have led some of the residents, including many youngsters, to defy the rule of law by obstructing transportation and vandalizing public utilities, the letter reads.
The most recent example of the escalating violence was what happened on Sunday, when the city was roiled by another wave of extreme violence. The rioters hurled bricks and gasoline bombs at the police and into the government headquarters, set fires and smashed facilities at the major metro stations including Wan Chai, Admiralty and Causeway Bay.
The leaders of the medical sector also called on the press to keep an unbiased and balanced coverage of the turmoil, after some front line reporters were found to have "deliberately obstructed", as the police said earlier, police operations.
The letter also urged those in the medical sector to treat all patients professionally regardless of the patients' political stance, occupations or other backgrounds.