Friendship will get stronger
By Serik Korzhumbayev | chinadaily.com.cn | Updated: 2019-09-16 14:04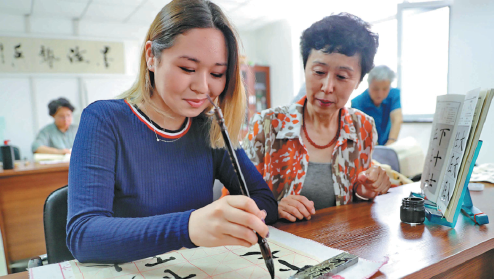 This year marks the 70th anniversary of the founding of the People's Republic of China (PRC). In that time, China has achieved impressive milestones, becoming the world's second large economy with the world's largest processing industry, merchandise trade, and foreign exchange reserves.
Our newspaper, Business Kazakhstan, was one of the first Kazakhstani mass media outlets that stood at the forefront of interaction with China. In my official capacity, I often visit China to offer insight into the most important events happening there and affecting the global development.
The second Belt and Road International Cooperation Forum had impressive scale and outcome. China's initiative is primarily aimed at strengthening practical cooperation in infrastructural interconnection for mutual benefits and joint development between participating countries.
Cooperative concepts were developed by making top priorities clear, consolidating collaborative mechanisms, and a broad mutual understanding was achieved through the BRI.
I was lucky enough to be among those journalists who had a chance to acquaint themselves with China's culture and customs, development of its different regions, and be given the chance to meet with scientists, cultural figures and politicians.
We were given an opportunity to learn more about today's Beijing, and also visit many provinces in order to get a feeling of rapidly advancing China. Readers of our newspaper have developed a hand-in-hand awareness of China's 5,000 year old culture and its latest achievements. In its own unique way, our periodical makes its contribution to deepening cooperation and friendly relations between the two countries.
In turn, we have established business partnerships with some of China's largest media companies, including China Daily, and today we jointly inform our readers of the latest achievements in the development of the strategic China-Kazakhstan relationship and promote the friendly collaboration between China and Kazakhstan.
Undoubtedly, there will be more possibilities to develop the China-Kazakhstan relationship in this new historic phase. Friendship between our peoples is a key component and meaningful linchpin of the two countries' joint development.
Our economic cooperation has already become an example of good faith that can exist in business interrelationships between the civilized states.
The author is the editor in chief of Business Kazakhstan newspaper.
The opinions expressed here are those of the writer and do not represent the views of China Daily and China Daily website.