Summit held to address Syrian crisis
China Daily | Updated: 2019-09-17 09:21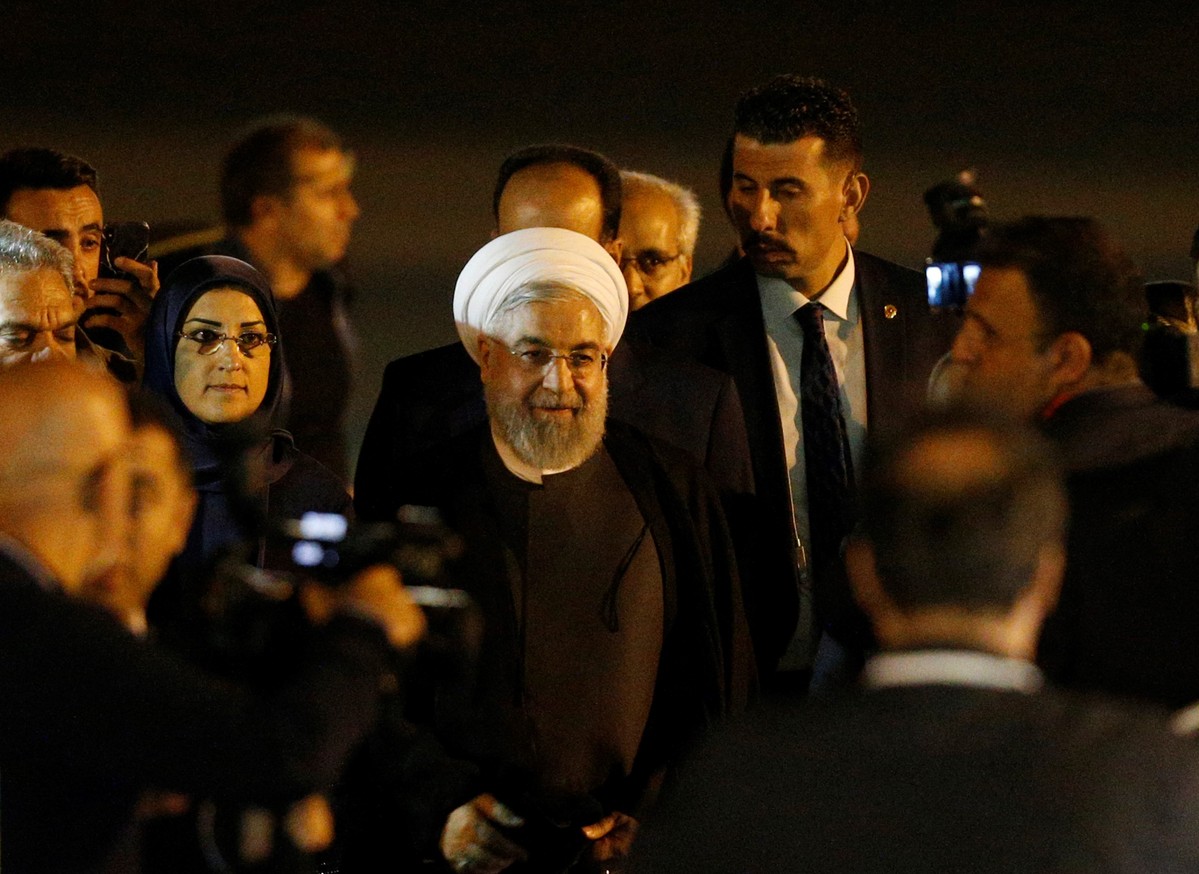 Erdogan hosts Putin and Rouhani in Ankara in bid to secure a lasting truce
ANKARA - The leaders of Turkey, Russia and Iran were scheduled to meet on Monday to try to secure a lasting truce in northwest Syria following attacks by the Syrian government that risk deepening regional turmoil and pushing a new wave of migrants toward Turkey.
The summit in Ankara, bringing together countries whose Syrian allies are combatants in a ruinous eight-year-old war, will focus on the Idlib region, the last remaining territory held by rebels seeking to overthrow the Syrian government.
All three leaders are expected to hold one-on-one meetings before the summit, the Kremlin said.
They will also hold a closing news conference with a view to presenting a joint declaration.
Russian President Vladimir Putin and Iran's Hassan Rouhani have backed the Syrian government against the rebels. Turkish President Recep Tayyip Erdogan, along with US, European and Arab allies, has supported different rebel factions in the conflict.
Syrian government forces, aided by Russian air power, have regained control of most lands lost in the war. In recent months, government troops have attacked Idlib, where Syrian and foreign radical fighters hold sway alongside other more moderate factions.
Under a deal with Moscow and Teheran two years ago, Turkey set up 12 military observation posts in northwest Syria aimed at reducing fighting between government forces and rebels. The Turkish military posts have recently been caught in the crossfire due to the Syrian offensive in the region.
"A large number of terrorists are still present in this zone, ... and fighters continue to fire on the positions of government forces," Kremlin adviser Yuri Ushakov said on Friday.
The Turkish president's office has said the leaders would discuss the latest developments in Syria as well as "ensuring the necessary conditions for the voluntary return of refugees and discussing the joint step to be taken in the period ahead with the aim of achieving a lasting political solution".
The fighting in northwestern Syria has also raised the risk of a new migrant wave toward Turkey, which currently hosts about 3.6 million Syrian refugees.
The United Nations has said that more than 500,000 people have been uprooted in Syria since late April, most of them escaping deeper into the rebel bastion and toward the Turkish border.
While Erdogan has said that Turkey could not handle such an influx of refugees, he has also previously threatened to "open the gates" for migrants to Europe unless Ankara receives more international support.
Migration focused
On Friday, Erdogan reiterated his warning and said Monday's summit would aim to stop migration from Idlib and establish a cease-fire to prevent any further civilian casualties.
"The expectation here is not a momentary cease-fire. First, it is to put a stop to the migration here," he told Reuters in an interview. "Second, to ensure a cease-fire here. Third, to seriously get terrorist organizations under control," he added.
"Turkey, which is hosting 3.6 million refugees at the moment, cannot take the millions of people that will arrive from there," Erdogan said. "We cannot carry that weight."
Meanwhile, Turkey has other concerns regarding Syria.
It has repeatedly threatened to launch a cross-border offensive against Syrian Kurdish forces, whom it sees as allied to Kurdish militants in its own territory.
That has strained Turkey's relations with its NATO ally, the US, which backs the Syrian Kurds as the main fighting force against the Islamic State group.
The US has vowed to work with Turkey to clear Kurdish forces away from its border, but Ankara says progress has so far been "cosmetic" and it could launch an operation into Syria by the end of this month.
Turkey has conducted two previous offensives against the IS group in 2016 and the Kurdish People's Protection Units in 2018.
Agencies