Israel faces potential deadlock in polls
China Daily | Updated: 2019-09-17 09:29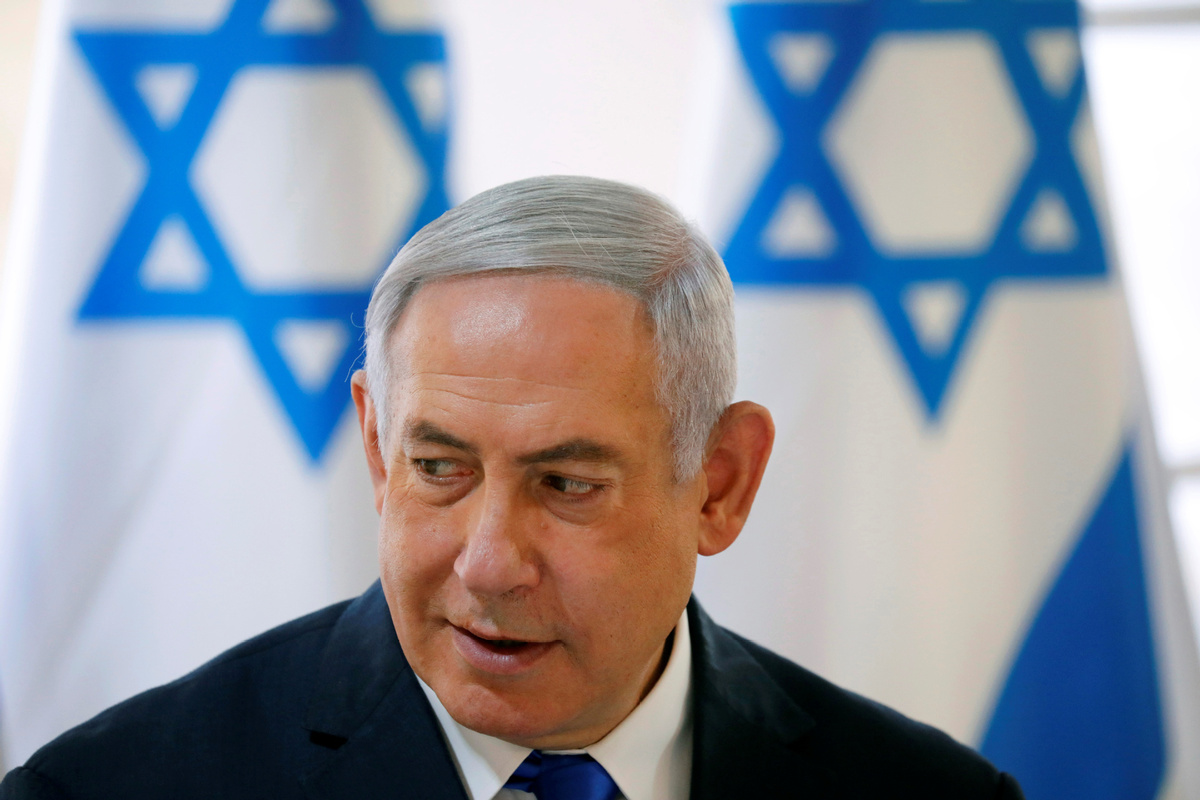 JERUSALEM - Israel is headed toward an unprecedented repeat election on Tuesday with no guarantee that the do-over vote will produce a more decisive result than the inconclusive one last April.
The Israeli electorate is deeply divided and the fragmented parliamentary system makes coalition building a tricky business.
In April, Israeli Prime Minister Benjamin Netanyahu seemed to have a clear path to power with his right-wing Likud party and its traditional Jewish ultra-Orthodox and nationalist allies securing a majority in parliament.
But when Avigdor Lieberman's hard-line Yisrael Beitenu party objected to the parties' excessive influence, Netanyahu was left with just 60 supporters - one short of a majority. Instead of allowing an alternative candidate a chance to form a government, he dissolved parliament and called another snap election.
Polls show Netanyahu's Likud and its main challenger, the centrist Blue and White party, in a head-to-head tight race. Both parties could struggle to form a majority coalition.
A unity government between the two biggest parties may be the most reasonable way out of the gridlock, but the Blue and White has vowed not to serve under Netanyahu because of his likely indictment on corruption charges. Netanyahu, the longest serving leader in Israeli history, is unlikely to agree to sit in a government headed by anyone else.
Meanwhile, the Israeli government agreed to turn the wildcat settlement of Mevoot Yericho in the Jordan Valley into an official settlement, the prime minister's office said.
The approval follows Netanyahu's pledge last week to annex the Jordan Valley, which amounts to one-third of the West Bank, if he wins Tuesday's elections.
Palestinian President Mahmud Abbas's spokesman, Nabil Abu Rudeineh, dismissed the entire cabinet meeting as illegal and called on the international community to "stop the Israeli madness aimed at destroying all the foundations of the political process".
Peace Now, an Israeli NGO opposed to the settlements, said: "The government continues to show blatant disregard for reaching a two-state conflict-ending agreement with the Palestinians."
The European Union and the United Nations condemned Netanyahu's Jordan Valley announcement last week.
Beyond the cabinet approval, Netanyahu and opposition leader Benny Gantz were making last pitches to voters.
"Anyone who wants to ensure that we will continue to protect Israel, anyone who wants a strong right-wing government under my leadership, has to vote only (Likud)," Netanyahu wrote in Yediot Aharonot newspaper.
Gantz argued he can heal divisions in Israeli society that he says Netanyahu has exacerbated.
"I see what kind of government Netanyahu wants to form: An extremist minority government that would decide for the majority and act toward immunity for Netanyahu," Gantz said.
Agencies