Residents power up with electricity and jobs
China Daily | Updated: 2019-09-17 10:07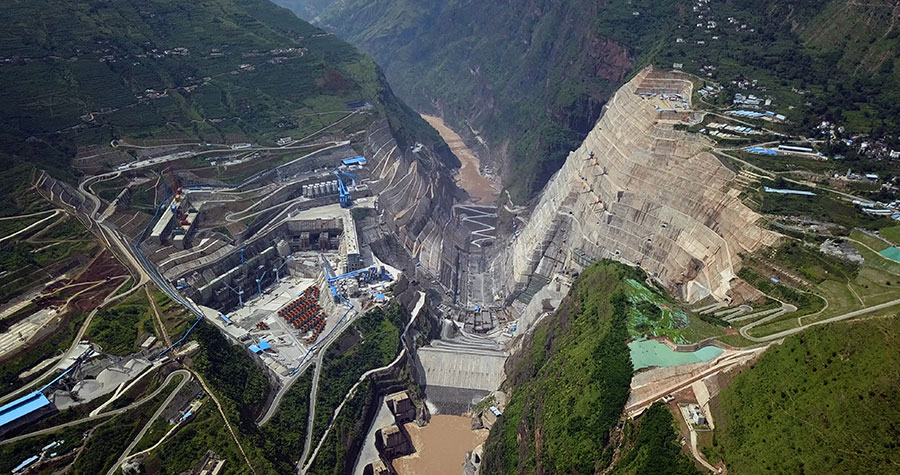 CHENGDU-Two years ago, the only electrical appliance in Ashuo Niuniu's house was a lightbulb. But today, her family spends more than 50 yuan ($7) on electricity bills every month.
Ashuo Niuniu's family lives in Ahou village on Daliang Mountain in Southwest China's Sichuan province. Located in one of China's poorest regions, the village was not connected to the power grid until 2007.
"We had to spend hours climbing the mountain to enter the village," said Wang Xiaobing, an official with the local power supply company, who was in charge of the installation of the village's power facilities years ago.
However, even with access to electricity, villagers still lived poverty-stricken lives.
Without a stable power supply and electrical devices, the villagers had to use pits in the ground to cook and warm themselves, which filled their houses with thick smoke within minutes.
"When the village was first connected to the power grid, the power supply was not stable, sometimes unable to even power a lightbulb," said Wang, who the State-owned company has now dispatched to the village to lead the locals out of poverty.
As the country promotes its latest poverty alleviation campaign, the village has seen changes at an increasing rate.
The power grid in the village was upgraded in 2016, while it gained access to 4G network services last year. The road to the village was rebuilt and the impoverished villagers were relocated to new houses equipped with electric cookers and washing machines.
Data from the local power company showed that the average electricity consumption of each family reached 310 kilowatt-hours last year, much higher than the 117 kWh in 2012.
The village also started new farming industries such as growing ingredients for traditional Chinese medicine. By renting the villagers' land and hiring them to work in the fields, it has significantly improved the lives of locals.
"My feet used to be cracked due to the lack of shoes and shabby roads," said Boli Muqie, a 74-year-old villager. "But today, I don't have to walk too far any more, I can afford to travel by motorbike or bus instead."
Boli Muqie got rid of his old house, which was on the verge of collapse, and moved into a new house as part of the poverty alleviation campaign. "We received free furniture, found jobs and moved to cleaner places," he said.
Last year, the power use in Liangshan Yi autonomous prefecture, where the village is located, was 13.5 billion kWh, nearly 60 percent higher than in 2012.
Behind those figures is the improvement in people's lives and emerging industries.
The per capita income of the registered impoverished villagers was more than 7,100 yuan last year, over four times higher than in 2015. Most of the locals now have televisions and washing machines at home.
"It is such a tremendous change, I would never have dreamed of it," Boli Muqie said.
Xinhua