Tencent's voice assistant may debut later this year
By He Wei in Shanghai | China Daily | Updated: 2019-09-17 13:24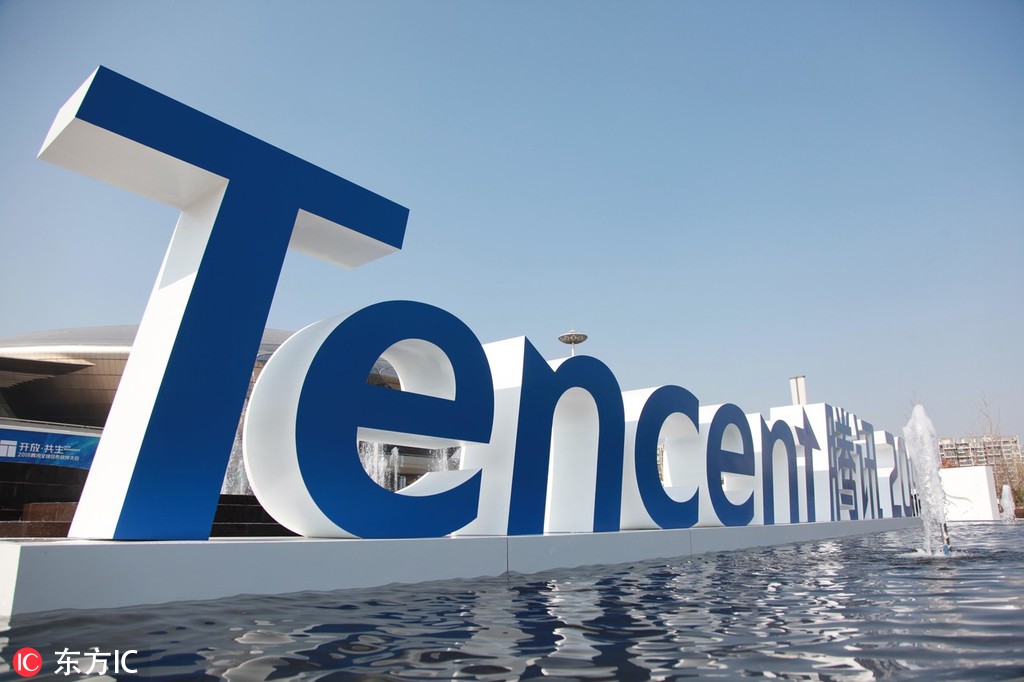 Tencent Holdings Ltd has been piloting a voice-based interactive system for months before an official launch possibly later this year, a company executive said.
Dubbed "Xiaowei", the dialogue assistant has already interested companies like Spring Airlines, Sony and Guangzhou Auto Group during a trial run, said Zhou Jie, senior director of Tencent's WeChat, an app boasting over 1 billion users for communications, payments and other purposes.
"This will be a product of 'strategic importance' for WeChat," said Zhou. "We uphold the principle of 'dialogue is service', and is committed to connecting the world with voice."
Xiaowei links users to several of Tencent's indigenous services as well as third-party applications for food delivery and ride-hailing among others. Users can verbally give instructions for flight booking and itinerary mailing on Spring Airlines' vending machines or on its namesake WeChat Mini Program.
Xiaowei will be pre-installed in earphones and cellphones of Harman, Sony and Vivo, which has also pre-installed the intelligent dialogue system. The system will likewise be embedded in the latest models of Chang'An Auto Group later this year, he said.
Zhou said Xiaowei is aimed at making breakthroughs in two areas. One is where multiple steps for confirmations are needed such as software installation. The other is where the task is complicated with limited available information, such as searching for one particular tune among thousands of songs.
When formally launched, individual users can access such functionalities from Xiaowei's dedicated Mini Program via WeChat, he added.
Bolstered by advancements in deep learning, cloud computing and big data, the smart voice-control market in China expanded more than 80 percent to 15.79 billion yuan ($2.24 billion) in 2018 from just 2.87 billion yuan three years ago, said consultancy Frost&Sullivan.
Tencent though is relatively late to the game. Archrivals Alibaba Group Holding Ltd, Baidu Inc and Xiaomi Corp have scrambled to release their own AI-backed voice control systems and products in the past three years.
Industry insiders have mixed views on Tencent's prospects. Consultancy Canalys said Alibaba and Xiaomi accounted for over 70 percent of smart speaker sales in China for 2018, with Baidu's DuerOS-based products rising quickly in the latter half of that year.
Bret Kinsella, CEO and research director of Voicebot.ai, a website dedicated to AI-related news and research, believes that WeChat's 1 billion users can give it an advantage that "a smart assistant incorporated into the social network and messaging platform could quickly outpace usage of Tmall Genie (Alibaba's voice-assistant) and DuerOS."
Neil Wang, president of Frost &Sullivan in China, agreed. He referred to Tencent's "incomparable" content portfolio, such as exclusive access to Universal Music, Sony Music and Times Warner Music's repertoire, and the wealth of audio and text content from Penguin FM to China Literature, its online literature site.
"Tencent's army of AI teams, such as AI Lab, YouTu Lab and WeChat's indigenous AI teams are all providing technological support to its development," Wang said.