Sino-Swedish dairy cooperation to boost efficiency
By Wang Zhuoqiong | chinadaily.com.cn | Updated: 2019-09-17 17:11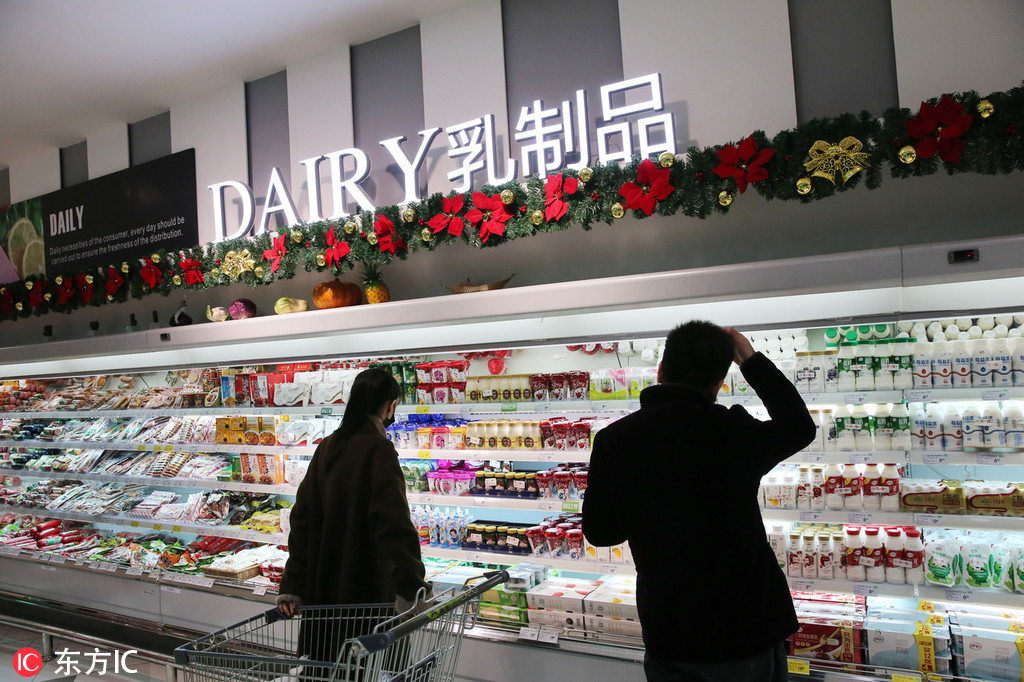 Pressured by the shortage for raw milk as well as the rising demand for dairy products, Tetra Pak DeLava, and China Agricultural University recently signed an agreement to improve efficiency in the dairy industry in China.
The Agreement on Sino-Swedish Dairy Cooperation Quality and Efficiency Project 2020-2024, is a response to a circular released by the China State Council in 2018 to further revive the milk industry and improve the quality of domestic dairy products, as it defines a goal to increase the yield per cow.
As another landmark initiative in Sino-Swedish dairy cooperation, the Quality and Efficiency Project 2020-2024 operates under the agricultural cooperation memorandum of understanding signed between China and Sweden in 2012.
China's dairy industry is facing a critical imbalance between supply and demand for raw milk. The demand for dairy products is rising and expected to grow at a compounded annual growth rate of 1.5 percent through 2023, driving demand for raw milk with annual growth of nearly 5 percent. However, domestic cow stocks and raw milk production are decreasing significantly.
"It is urgent to resolve this challenge at the source by increasing the yield per cow," said Li Shengli, chief scientist at the National Dairy Industry and Technology System and professor at China Agricultural University.
In 2018, the average yield per cow in China was 7.4 tons. In accordance with China's plans for the dairy industry, the project will help achieve a change to 9 tons by 2025.
"This project will ensure a quality supply of raw milk through setting up a collection of model farms, forming strong guidelines, and then driving more farms to increase production," said Li.
The Talent Development Project 2015-2019, a former Sino-Swedish cooperation project, has trained more than 130 senior management at China's modern dairy farms in the past five years. The project is widely considered a boost to improve the quality of the dairy industry and has laid a strong foundation to further develop the industry's talent resources.
Paul Zhu, managing director China of Tetra Pak, the world's leading food processing and packaging solutions provider, said the company has been committed to growing with China's dairy industry and has been actively participating in and strongly supporting its development, addressing different needs at each stage.
"We are now working together on the new five-year project to help achieve China's goal of increasing the yield per cow to ensure raw milk supply," said Zhu.
Tetra Pak is one of three companies in the Tetra Laval Group – a private group that started in Sweden. The other two companies are DeLaval and Sidel. Tetra Laval is headquartered in Switzerland.