Domestic firms tasting success overseas
By Cheng Yu | China Daily | Updated: 2019-09-18 10:19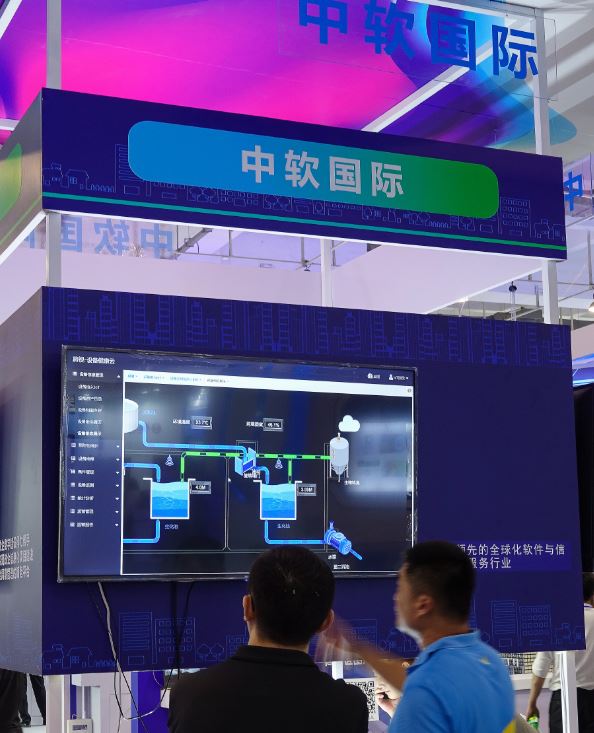 Chinese software service providers are tasting success in foreign markets thanks to their rich operating experience in one of the world's biggest and most competitive software markets, said industry insiders.
Miao Wei, minister of the Ministry of Industry and Information Technology, said the country's software service providers have gained momentum going global. The past few years have witnessed a mounting presence of Chinese software technology, products and solutions in foreign markets.
Chinasoft International Ltd, a leading information technology and software service provider, has poured a lot into promoting its software solutions abroad, with around 20 percent of its revenue coming from overseas business.
Based in Nanjing, capital of East China's Jiangsu province, the company's main product is a well-known online IT and software platform. Users can search for desired IT services, while outsourcing companies, especially small and medium-sized ones, can find business opportunities.
"Foreign markets now play a critical role in our overall development plan. They are envisioned as an important growth engine," said Chen Yuhong, chairman and CEO."Since we see huge rising demand from our overseas clients and partners, we are confident that it will grow to make up a bigger percentage of our revenue in the coming years," he said.
Chen said that European countries are one of the priorities and the firm is trying to extend its business there in face of the current Sino-US trade frictions. "We are also exploring opportunities in emerging markets, including Israel, where technology develops at an unprecedented speed," he said.
Jing Xinhai, CEO of software service provider CVIC Software Engineering Co, said Chinese software can succeed abroad because the country's software industry is growing with a greater-than-expected momentum in the internet and information market.
"The scale of the software business in China is far bigger than that of advanced countries. To do business here, companies must also tackle a consortium of complicated technological problems," he noted.
"It is the uniqueness of the Chinese market that gives those firms precious opportunities. If they can succeed in the home market, how should we worry about business in foreign ones?" he added.
Though Chinese software providers have gained some momentum overseas, Chinese IT companies still have much room to grow in terms of core technologies, innovation and management compared with international big brands, said Liu Tianwen, chairman of isoftstone, an IT service provider.
"China still lacks a large group of software talents, especially highend talents. Those talents are key to help driving the whole IT and software industry," he said.
Nevertheless, local software service providers are also scrambling to climb to the high-end part of the global industrial value chain, said some industry experts.
"Software providers are expanding their business from backstage to upstream operations. Advanced technologies including cloud computing and artificial intelligence are also replacing low-end technologies," said Miao from the MIIT.
One notable example is that Neusoft, China's first listed software firm. It has put big effort into gearing up its research and development of core technologies that drive such sectors as finance, high-end medical service and energy.
Last year, the firm inked a strategic partnership with China Development Bank, which will provide a credit of 4 billion yuan ($565 million) to promote its businesses, including R&D for its software technologies. Liu Jiren, chairman and CEO of Neusoft, said part of the effort will be put into developing software platforms and chipsets for next-generation intelligent cars.
The company now has about over 10 software R&D bases worldwide and has established subsidiaries in countries and regions, including the United States, Japan, Europe, the Middle East, and South America.
Similarly, Chinasoft is currently exploring uncharted territory in the IT and software sector by leveraging cloud technologies. It has established JointForce, an open cloud platform linking companies, engineers and outsourcing providers, and aims to build China's largest cloud software ecosystem platform. So far, more than 320,000 engineers and 30,000 companies use the platform, according to company data.