Musk, Jack Ma named inspiring leaders in tech
By Zhang Jie | chinadaily.com.cn | Updated: 2019-09-18 11:04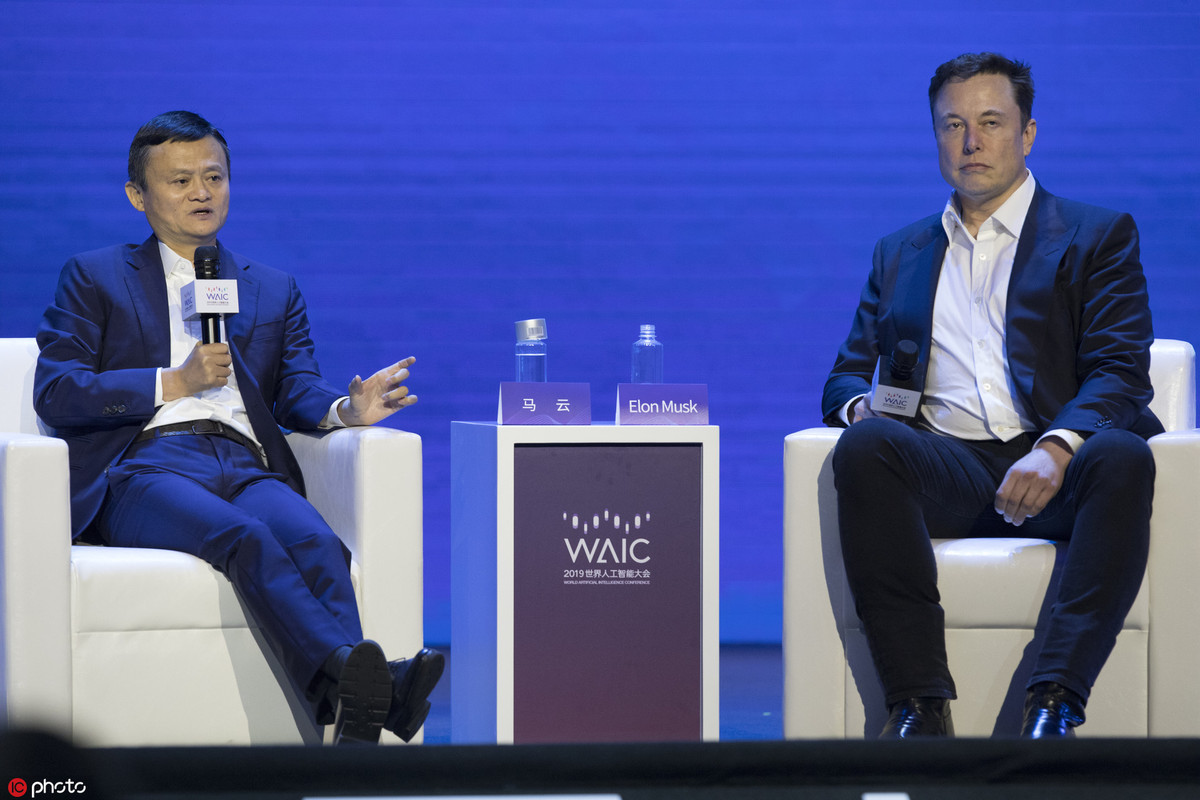 Elon Musk, CEO of electric car maker Tesla, was named the most inspiring leader in tech by tech recruitment website Hired.
Musk is also the founder and CEO of rocket company SpaceX, and CEO of Neuralink and The Boring Company.
Alibaba's Jack Ma took fifth place on the website's list, according to Hired's 2019 Brand Health Report.
Jack Ma left his high-profile position as Alibaba's chairman on Sept 10.
After leaving office, he will spend more time on education, philanthropy and environmental protection, Ma said at the company's 20th anniversary celebration.
According to Forbes' Billionaires list, Jack Ma and Elon Musk ranked 21st and 40th, with wealth of $37.3 billion and $22.3 billion respectively.
The annual report collected responses from more than 3,600 tech workers who used Hired's online platform in the US, the UK, France and Canada during June and July.