Yangtze River Delta leads in advanced manufacturing
By Yu Xiaoming | chinadaily.com.cn | Updated: 2019-09-18 11:20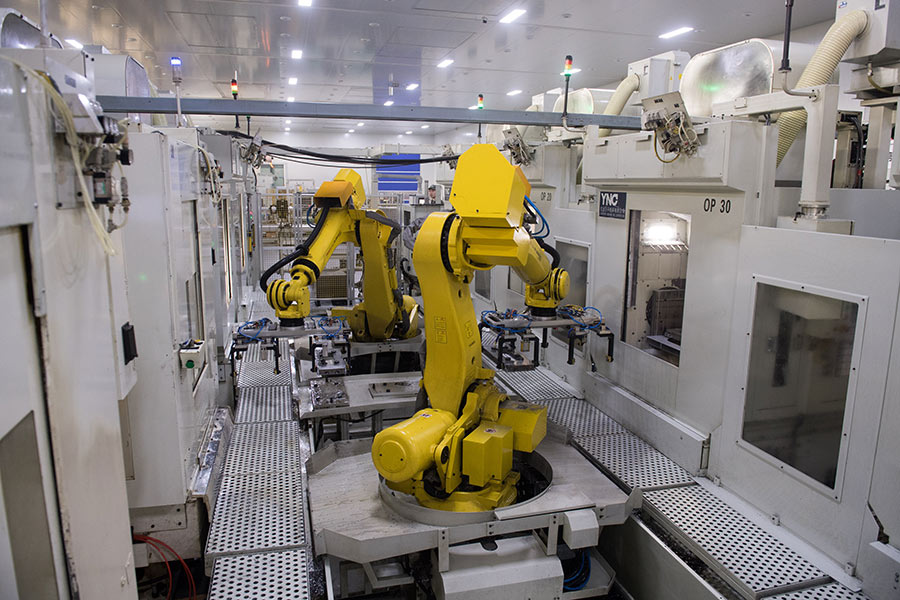 Yangtze River Delta region is the No 1 cluster for China's advanced manufacturing industry, with 32 percent of the top 500 companies coming from this region, according to a white paper by CCID Consulting, a leading Chinese think tank.
The white paper, published at the China International Industry Fair, showed that 51 percent of China's advanced manufacturing top 500 companies are engaged in middle- and high-end equipment manufacturing.
The top three clusters are the Yangtze River Delta, Pearl River Delta and Bohai Bay regions, with the number of enterprises in the list accounting for 32 percent, 27 percent and 26 percent respectively.
Private enterprises have become the core force in brand cultivation for China's advanced manufacturing, contributing 54 percent of the top 500 companies, the white paper said. State-owned enterprises account for 32 percent, while the remaining are joint venture enterprises.
Over the past 10 years, the proportion of China's manufacturing in global production has risen rapidly, and made breakthroughs in high-end manufacturing technology such as satellite navigation and rail transportation, CCID Consulting President Sui Huifeng said.
The white paper, based on data from more than 1,300 enterprises, assesses the development of China's advanced manufacturing industry from four dimensions, namely enterprises' scale and strength, growth ability, profitability and innovation.
The top 500 companies recorded nearly 8 trillion yuan ($112.83 billion) in revenue, with an average profit margin of 16.9 percent, Sun said, adding their R&D investment totaled 332.93 billion yuan.
Thirty-four enterprises in the top 500 list came from Shanghai, accounting for 7 percent of the total. These enterprises have outstanding performance in the high-end equipment and biomedical sectors, Sun said.