Sino-Russian partnership gets verve to improve world order: China Daily editorial
China Daily | Updated: 2019-09-19 01:57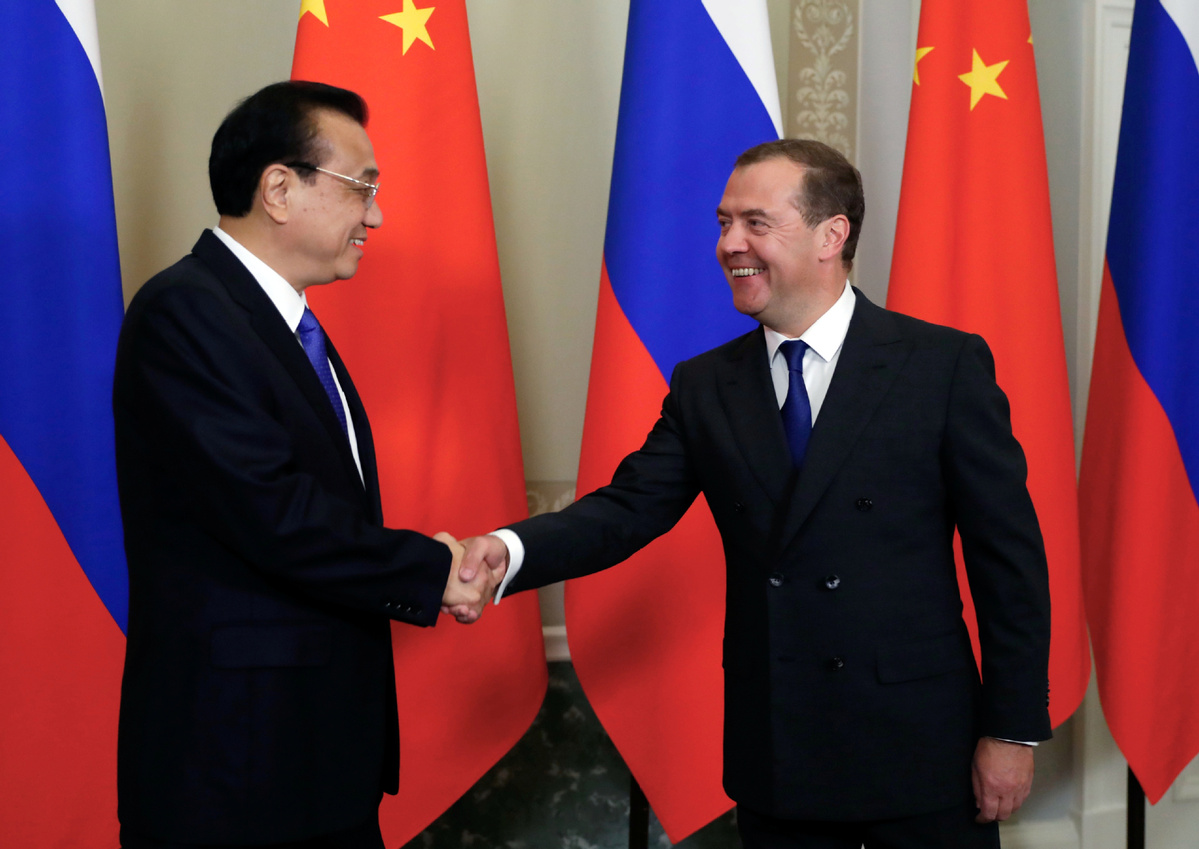 To the China-Russia partnership, the 24th regular meeting between their heads of government, which concluded in St. Petersburg, Russia, on Wednesday, gave a shot in the arm. There is no better way for the two sides to secure international support as both have come under increasing external pressure to change their diplomatic maneuvering on the global stage.
The joint communiqué Beijing and Moscow issued proves the claim that the Sino-Russian partnership, now officially described as comprehensive strategic partnership of coordination for a new era, has reached a historical high. Not least because the document literally instills the idea of comprehensive strategic partnership into all aspects of bilateral relations, showcasing the two sides' shared commitment to formulating a new kind of Sino-Russian partnership in global governance.
Emphatically, it reiterates the importance of securing mutual support. With both under pressure of externally imposed economic hardships, Beijing and Moscow are laying unprecedented emphasis on tapping the full potential of bilateral collaboration. And given their highly complementary economic structures as well as economic conditions, they do have room for such endeavors.
The document they issued on Wednesday vows to raise bilateral trade, which surpassed $100 billion in 2018, to $200 billion by 2024 through trade facilitation. Besides promises of dovetailing their respective key development strategies, the Beijing-proposed Belt and Road Initiative and Moscow's Eurasian Economic Union, they have pledged to make joint efforts to address current issues, from collaboration on soy production to avoiding risks of sanctions from the West.
While making their partnership true to its comprehensive nature, China and Russia have made it clear in the joint communiqué that their cooperation is not limited to bilateral affairs. Despite being a little less specific when it comes to such issues, the document does indicate the clear orientation of the two countries to work more closely together in the international arena. As responsible major countries, it says, China and Russia share the obligation for improving global governance and safeguarding international justice.
That Beijing and Moscow have vowed to deepen cooperation on such multilateral international platforms as the United Nations, World Trade Organization, Shanghai Cooperation Organization and BRICS reflects the seriousness with which they intend to work to build a world order that is fairer and more representative of nations.
Since the current pattern of Sino-Russian interaction is the outcome of de facto Western isolation, it should come as no surprise if the two are found acting more in unison against rising protectionism and unilateralism that have cast a shadow over the world.