Netanyahu's challenger claims victory in Israeli elections
Xinhua | Updated: 2019-09-19 21:06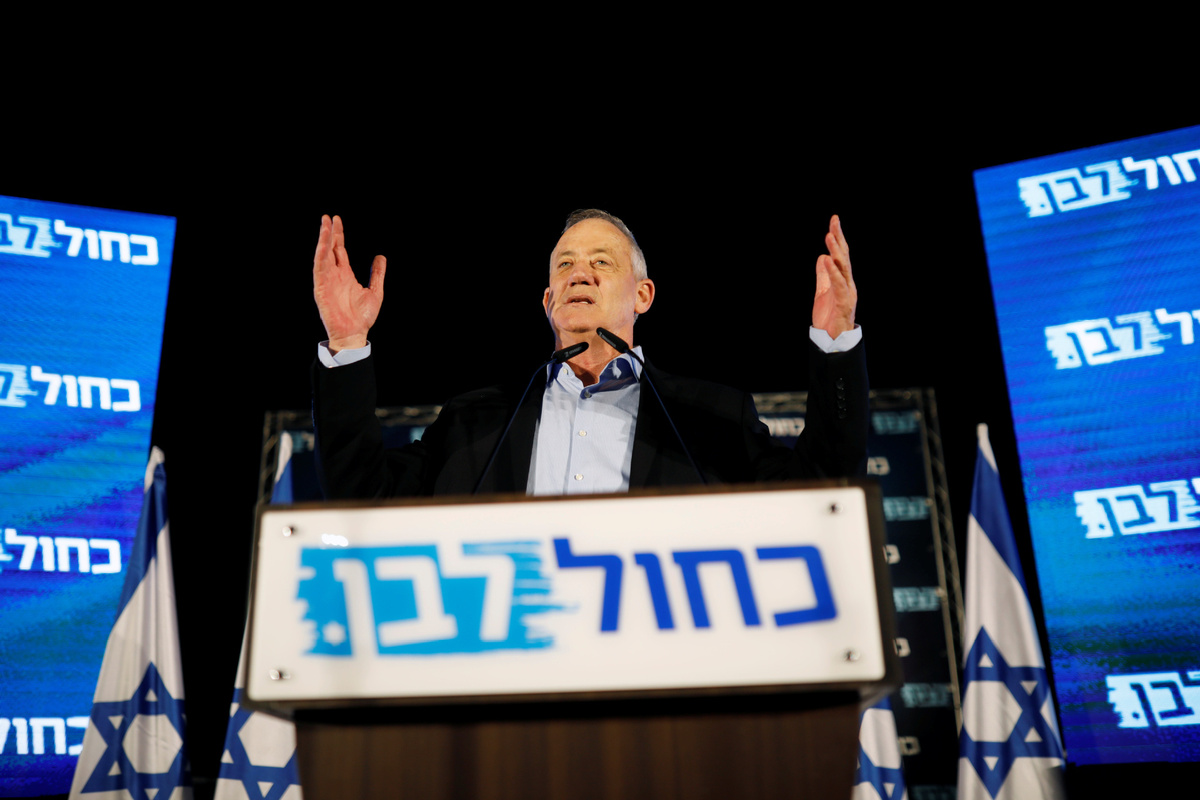 JERUSALEM - Israeli Prime Minister Benjamin Netanyahu's main rival, centrist Benny Gantz, claimed on Thursday victory in the closely-fought parliamentary elections.
In a broadcast statement on Israel's main TV channels, he called on Netanyahu to join him to a "broad, liberal unity government under my leadership".
He rejected Netanyahu's earlier call to form a unity government with Gantz' centrist Blue and White party and far-right and ultra-Orthodox parties as a "spin".
"When you want to form a unity government, you do not come forward with political blocs and spins but rather honesty, statesmanship, responsibility and seriousness," Gantz said, referring to the political bloc deal Netanyahu signed earlier on Thursday with leaders of most of the right-wing and ultra-Orthodox parties.
Under Netanyahu's deal, the parties were committed to supporting only Netanyahu as the next prime minister.
After 97 percent of the votes in Israel's parliamentary elections have been counted on Thursday morning, Gantz's Blue and White party was shown to win 33 seats. Netanyahu's right-wing Likud party won 31 seats.
Israeli governing coalition needs at least 61 members to have a majority in the 120-seat parliament. However, both of the blocs of Gantz and Netanyahu failed to gain enough seats to form a governing coalition, with a unity government emerging as a likely option.
The results mean Netanyahu, Israel's longest-serving prime minister, might come to end.
Israelis cast ballots on Tuesday for the second time in five months after Netanyahu failed to form a governing coalition and call for snap elections.