Major breakthroughs on horizon in reform of State-owned enterprises
By Zhong Nan in Beijing and Shi Jing in Shanghai | China Daily | Updated: 2019-09-20 09:20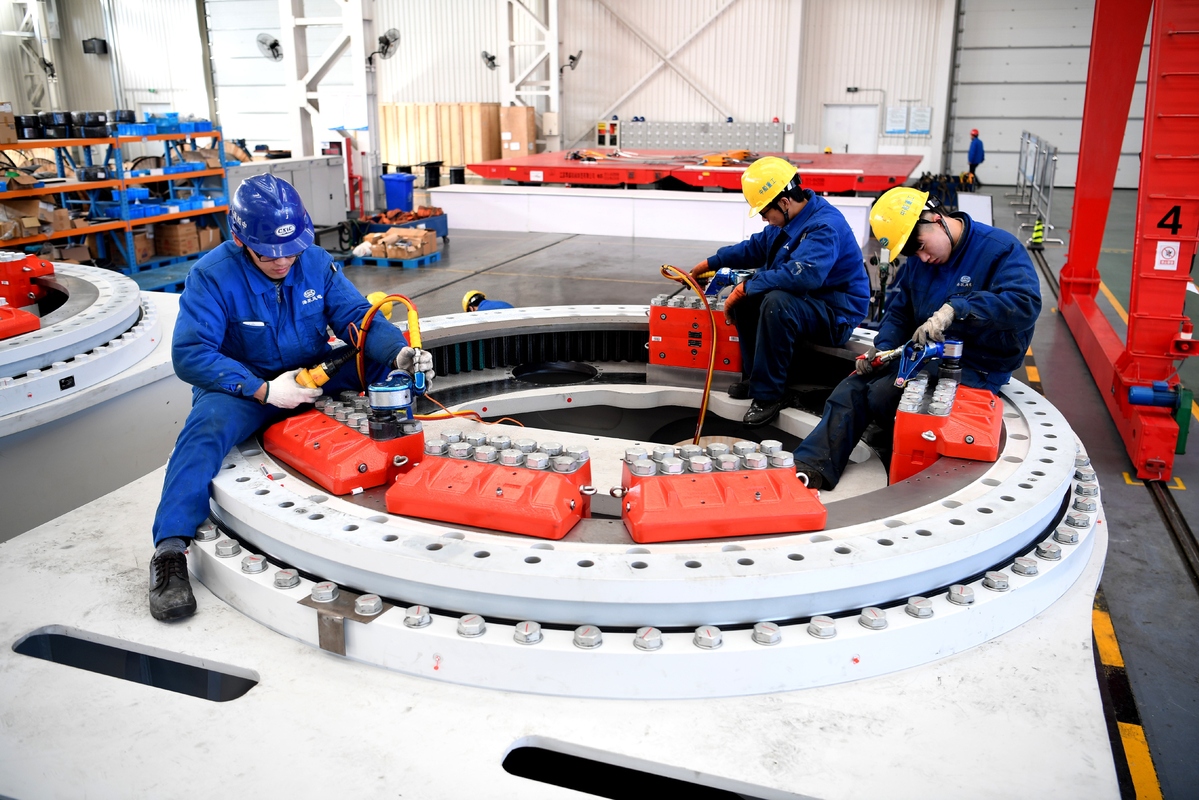 China plans to make major breakthroughs in key fields of the comprehensive reform of State-owned assets and State-owned enterprises (SOEs) in pilot areas across the country by the end of 2020, said a senior official.
Weng Jieming, vice-chairman of the State-owned Assets Supervision and Administration Commission of the State Council, said in addition to three existing pilot areas in Shanghai, Shenzhen and Shenyang, which were launched in July, the government will add new pilot areas in the future when the conditions are mature.
The SASAC will hold a meeting in Beijing next month to guide local SOE reforms for the next stage to restore and boost their earning ability, said Weng. The three selected pilot areas currently are required to carry out reforms with different priorities and offer policy headroom to combine top-level system design with primary-level innovations to forge maximum reform momentum.
By 2022, the three pilot areas are expected to be the "high ground" of the reform, which will be ensured by highly-efficient supervision, fully energized SOEs and all-round implementation of national strategies, according to the SASAC.
Regional layout, industrial foundation and market prosperity are keys for the government to choose in a bid to launch pilot areas to conduct comprehensive reform of SOEs, said Liu Xingguo, a researcher from the Beijing-based China Enterprise Confederation.
Shanghai announced on Sept 5 its comprehensive plan for regional reform of State-owned assets and enterprises, making it the first city to release such a plan in the country.
According to the reform plan, the city's SOEs are characterized into three categories, including 25 market competitive companies, six financial service providers and 13 public service and utility companies.
By 2022, the competitive companies should have sought overall listing or had their core assets listed. Besides, one third of the State-owned enterprises in Shanghai should have built their competitive edge and gained recognition all over the world in three years' time.
Meanwhile, the State-owned assets in the city should be further optimized. More than 80 percent of new investment should focus on the core industries. At least 80 percent of the State-owned assets should focus on the leading conglomerates.
The comprehensive plan has also come up with 26 detailed reform objects covering seven major aspects such as perfecting State-owned asset management system and promoting reform of mixed ownership.
As Shanghai's municipal State-owned Assets Supervision and Administration Commission has calculated, about 73.2 percent of its monitored companies participated in the mixed-ownership reform by 2018, accounting for 93.5 percent of the net profit contributed by the city's local SOEs last year.
Bai Tinghui, head of Shanghai's municipal State-owned Assets Supervision and Administration Commission, said the recently introduced plan aims at setting up more market-based mechanisms. Equity incentive is possible to be carried out among financial service providers.
"The purpose is to loosen the grip on certain aspects and empower the companies," he said.
Boosted by China's new round of opening-up and reforms, new policies to support SOEs' industrial upgrading and resource optimization, the SASAC reported that the combined profits of centrally administrated SOEs rose 6.9 percent year-on-year to 943.19 billion yuan ($133.35 billion) for the January-August period.
In the meantime, the total revenue of central SOEs reached 19.4 trillion yuan, up 5.4 percent from a year earlier.