AI strikes note of confidence in arts
By Zheng Yiran | China Daily | Updated: 2019-09-23 10:13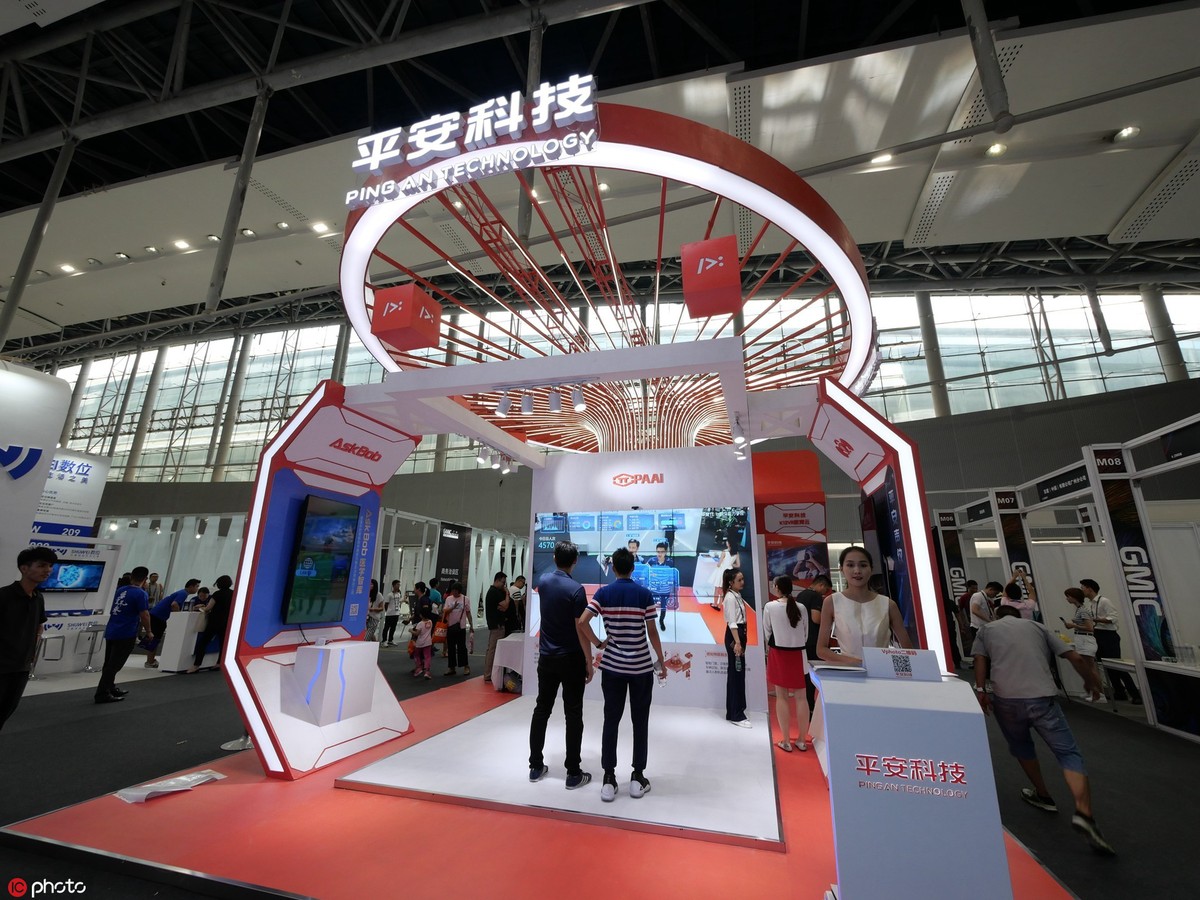 Music, painting, singing ... firms make robots that can master higher pursuits
Chen Xi, 25, an IT professional in Shanghai, could never picture himself writing or composing an entire song. But now, with the help of artificial intelligence, everyone, including Chen, can be a musician.
An AI-enabled robot, developed by Ping An Technology, the tech arm of insurer Ping An Insurance Group, helps users to compose. With simple humming, AI can write a complete song in seconds.
"We integrate AI into different modules in the music field such as lyric, song and education. Through data accumulation and model training, algorithmic models in each module are developed. Furthermore, we have developed an interactive musical app suitable for both professionals and non-professionals," said Xiao Jing, chief scientist at Ping An Insurance.
For Magical Brush An, the poem-writing robot developed by Ping An Technology, creating poems is a piece of cake. Given a few keywords or a picture, the robot pens original poems, with either modern or ancient themes, in a few seconds.
"With Magical Brush An, I never need to worry about writing poems for my girlfriend. The poem I got from the robot is creative and artistic. It is a lot of fun," said Li Nan, a male attendee at the recently concluded 2019 World Artificial Intelligence Conference in Shanghai.
There is more than fun on offer. Ping An's intelligent writing robot is now widely applied in the automobile industry. Based on the UVN-B(user, value, need, behavior) user segmentation model, the robot now produces over 20,000 articles every day, targeting different consumption groups.
"AI technology has a broad application prospect in art creation, communication and consumption," said Xiao.
He noted that through the research and analysis on artistic works created by human beings, AI figures out the inherent laws. With the perception of the surrounding environment, AI can imitate, integrate, or even create art.
Specifically, according to Xiao, the model algorithms for sound, image and text processing in AI technology, as well as structural analysis modeling of art works, induction and learning of expert experience, can all be deeply applied to the analysis and creation of works of art.
AI is already making money in the field of arts. Last year, an AI-generated portrait painting, called Edmond Belamy, was auctioned at Christie's for $432,500. It is said to be the first piece of AI art to be sold at an auction.
This marked AI-based art's entry into the world of auctions, Christie's said in a news release.
However, there are doubts whether AI robots will eventually replace artists.
"In the process of art creation, the relationship between AI technology and human artists must not be opposite. It is rather an assistive, or interactive relationship. AI technology saves artists time and energy so that they can concentrate on art creation, emotion expression and efficient trial and error iteration. It can even 'talk to' or interact with artists," Xiao noted.
Agreed Jared Donovan, senior lecturer in interaction design at the School of Design of the Creative Industries Faculty of the Queensland University of Technology. "Artists have done a lot of things using AI robots. For sure, these robots will have more room for development in the future. They may have major influence on how artists work."
In the fields of art communication and consumption, AI technology also plays an important role. For those with demands of artistic creation and expression but limited by artistic culture, AI helps them in creating high-quality works of art, Xiao said.
Chen Jiong, associate professor at the School of Art of the Renmin University of China, said: "Although currently art is an enviable occupation, and represents educational background, cultural knowledge, attitude toward life or even wealth, with the development of AI technology, these tags will no longer be shiny. Everyone can be called an 'artist'."
Promising as the prospect of application of AI in arts is, challenges abound.
"One thing is that the assessment standard in the field is not established yet, making it difficult to evaluate a piece of art. The other thing is about emotional expression. AI technology needs more data accumulation and deep learning, to strengthen the story and emotional feelings in works of art, creating an art full of warmth," said Xiao from Ping An Insurance.