Cheaper tickets expected to attract more travelers
By Zhu Wenqian | China Daily | Updated: 2019-09-26 09:25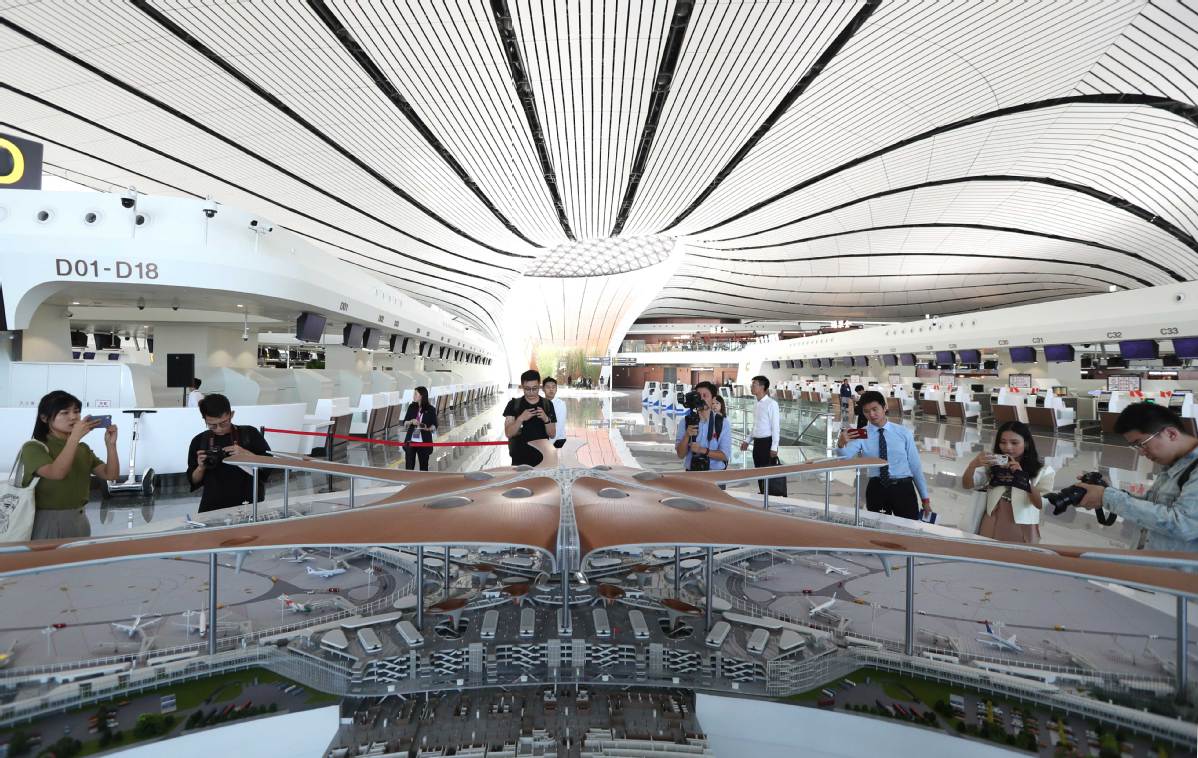 With an investment of over 80 billion yuan, its vertically stacked domestic and international departure halls will offer passengers faster services for check-ins, transfers, security checks and baggage claim, said France-based ADP Ingenierie, the architectural designer of the airport.
Its new smart facilities such as facial recognition at check-in, security check and boarding, will give Beijing a much-needed impetus to improve its standing as a major global aviation hub and draw more international transfer passengers.
State-owned China Eastern Airlines and China Southern Airlines, which will take dominant market shares at the new airport, carried out their first flights from Daxing airport on Wednesday.
They will move to the new airport by gradually transferring flights.
By March 2021, China Southern will finish shifting all of its flights to the new airport, and China Eastern will transfer 80 percent of its flights. Moreover, more than 50 domestic and foreign carriers have shown interest in operating flights there.
American Airlines, which partners with China Southern, and Delta Air Lines, which works with China Eastern, are expected to move to Daxing airport, but they haven't announced specific plans.
Foreign airlines are encouraged to launch international flights at the new airport, with an option to operate in Beijing's two airports, according to the Civil Aviation Administration of China.
British Airways became the first overseas carrier to announce that, starting Oct 27, it will move all of its operations to the new airport.
Nordic carrier Finnair will grow its operations in China by operating at both airports. Finnair will operate three weekly flights between Helsinki and the new Daxing airport beginning Nov 3. The new frequencies are on top of its daily flights to the capital airport.
"Our aim is to grow sustainably in China, one of our top markets globally," said Ole Orver, chief commercial officer of Finnair.