China Unicom Yunnan unit steps up corporate management reform
By Ma Si | China Daily | Updated: 2019-09-26 09:26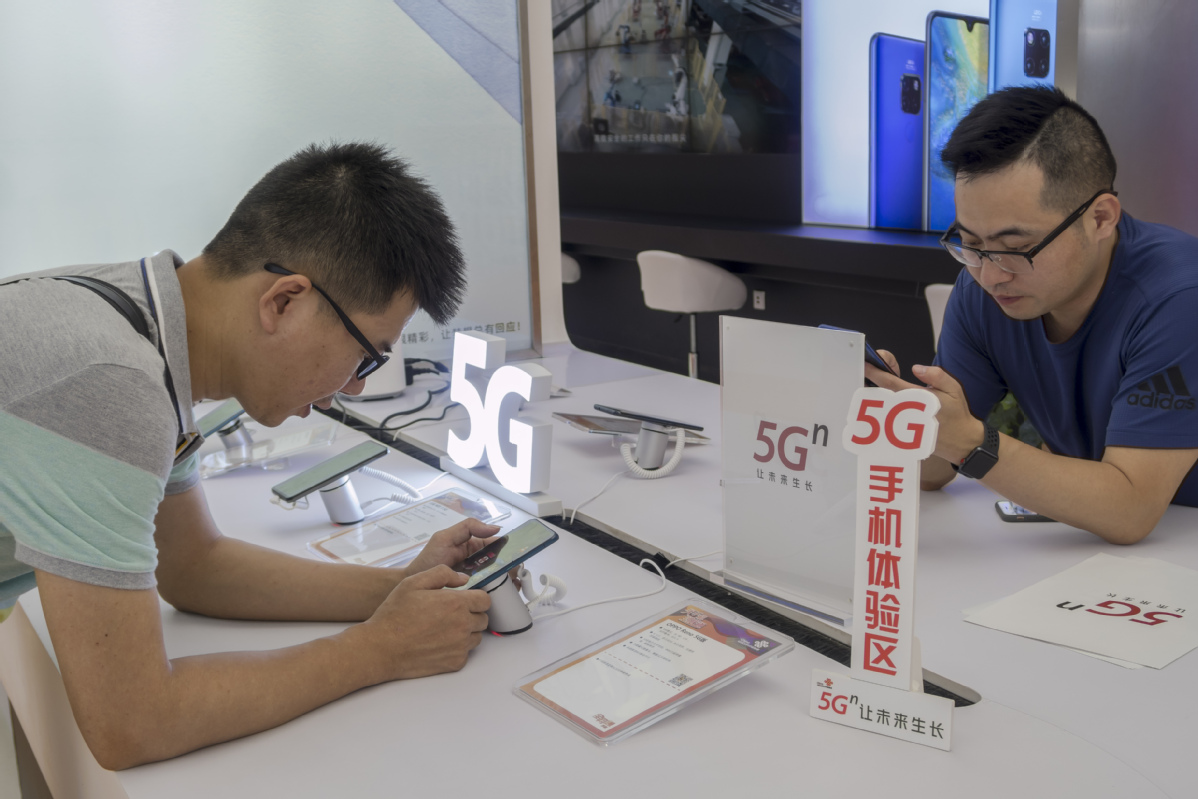 The Yunnan provincial branch of China Unicom, the country's second-largest telecom operator by number of mobile subscribers, is stepping up the push to accelerate reform in corporate management to leverage the vitality of private investors and revitalize the State-owned company in the process.
The move came after three private companies signed an agreement with China Unicom Yunnan in May to set up a new operating company, which would take charge of constructing a telecom network and operating its whole business in Southwest China's Yunnan province.
The three private companies, namely Hengtong Group Co, Beijing Sinonet Science & Technology Co Ltd, and Akin Technology, took a combined 85 percent stake in the new operating company. The move is seen by analysts an "aggressive "step in China's history of reforming State-owned enterprises.
The new operating company, roughly translated as the Yunnan Unicom New Communication Company, was officially unveiled in July. Its founding is a sign that the mixed-ownership reform of China Unicom is now taking root in its local branches.
The new company is registered with a capital of 300 million yuan ($42 million), and has five board seats. Each private investor is entitled to a seat, Yunnan Unicom has one seat and the last seat is for the representative of Yunan Unicom's employees.
Xiang Ligang, director-general of telecom industry association Information Consumption Alliance, said with three private players accounting for a majority share of the new company, it could give them a major say in corporate management and should boost its vitality.
"Each of the three private companies' shares is roughly the same, which will also build a counter-balance among them," Xiang said.
Of the three investors, Hengtong Group Co is a global leading producer of optical fiber and telecom network equipment and Beijing Sinonet Science & Technology Co Ltd is a producer of electronic products and solutions.
The three private companies said in their statements that being part of the mixed ownership reform of China Unicom Yunnan will help them extend their presence in industrial chains.
The geological proximity of Yunnan province to Southeast Asian countries can also bring opportunities for the three players.
Wu Zhaoxiang, who is responsible for building the new company, said the reform involves the transfer of about 4,000 employees from China Unicom Yunnan to the new company.
Chinese financial media outlet Caixin quoted people familiar with the transaction as saying that the operating company has a complete say in personnel, financial and business management matters and is not subject to interference from China Unicom Yunnan.
This means the operating company can design products and expand its business independently. It can also break the unspoken rule that the State-owned enterprises don't slash employees whose performance is not up to its standard.
Fu Liang, an independent telecom analyst, said the reform is a major breakthrough for China Unicom's Yunnan provincial branch, which has posted losses for many years.
China Unicom chairman Wang Xiaochu said the company will also ensure that the Yunnan telecom network operated by the new company will coordinate well with the telecom networks in other regions which are still being run by China Unicom itself.