Yangsigang Yangtze River Bridge opens to traffic
Share - WeChat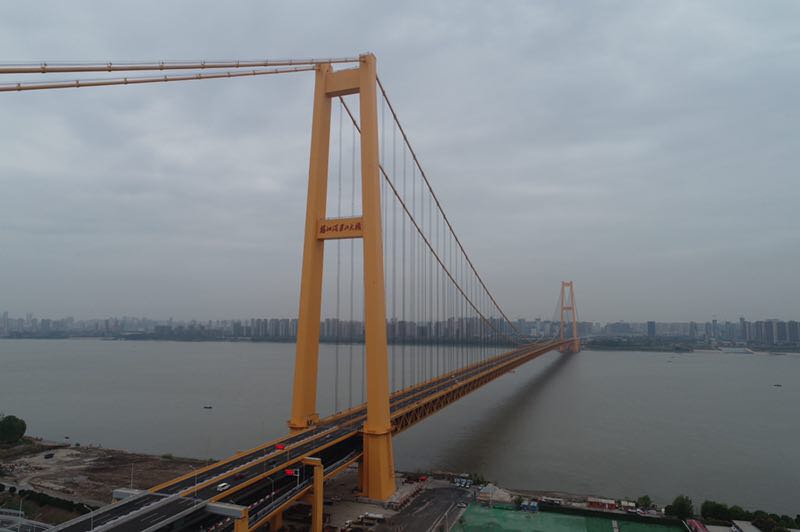 The bridge is the first double-deck highway bridge on the Yangtze River, the company said, adding that the completion and opening of the bridge as scheduled will facilitate the coming seventh CISM Military World Games in Wuhan.
It is reported that the bridge is 4.13 kilometers long, with 12 lanes in both directions on the main bridge. It is a long-span suspension bridge with the largest capacity in the world, the company said.
On both sides of the upper deck of the bridge, there is a two-meter-wide footpath, with eight rest and sightseeing areas, where people can enjoy the river scenery.