Yangsigang Yangtze River Bridge opens to traffic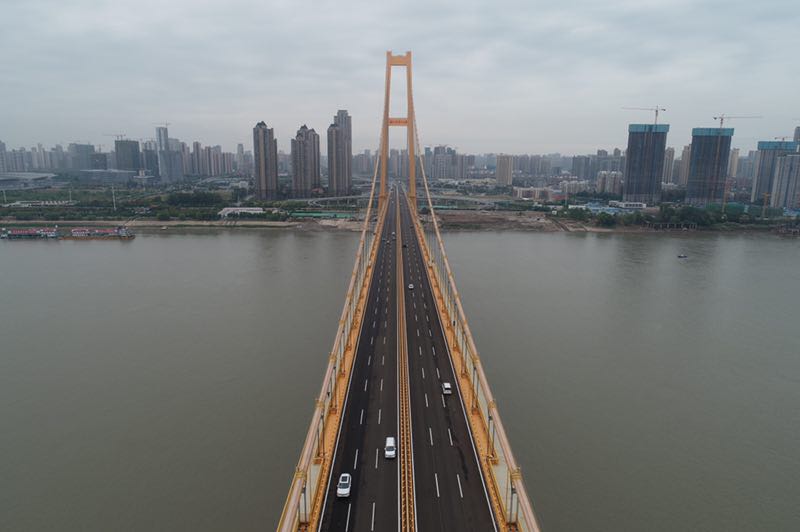 The lower level is designed with two non-motorized lanes, each 2.5 meters wide. A 1.5-meter wide walkway is also a feature of each side of the floor so pedestrians can walk on the lower level without getting caught in the rain.
Chief designer of the bridge, Xu Gongyi, said, "Considering navigation and traffic volume, the main span of the bridge is 1,700 meters, which is the second-largest in the world and also the largest in bridges of double-deck structure."