US called on to end visa restrictions over Xinjiang
By WANG QINGYUN | China Daily | Updated: 2019-10-10 07:52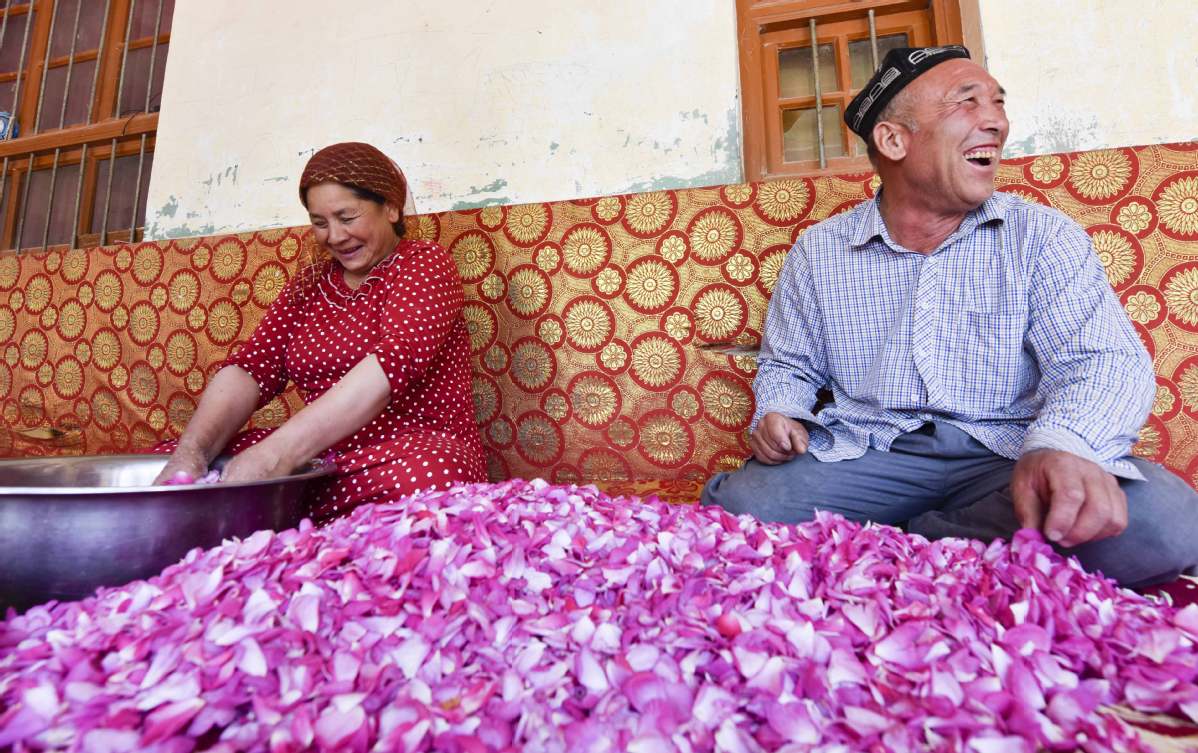 Beijing urged Washington on Wednesday to revoke its visa restrictions on Chinese officials and stop interfering in the country's domestic affairs.
So-called human rights issues in the Xinjiang Uygur autonomous region, alleged by the United States, do not exist at all, and they are just excuses by the US to interfere in China's domestic affairs, Foreign Ministry spokesman Geng Shuang said at a daily news conference.
Geng's remark came after the US announced on Tuesday that it would impose visa restrictions on Chinese government and the Communist Party of China officials who it said were involved in "the detention or abuse" of Muslims in Xinjiang.
Shortly before that, Washington added 28 Chinese government and commercial organizations to its "Entity List" over what it called "human rights violations" in the region.
Xinjiang affairs are purely China's domestic affairs, in which no country has the right to interfere, Geng said.
"Whatever restrictions the US imposes on Chinese entities and people over Xinjiang-related issues, under whatever excuse, are a serious violation of basic norms of international relations and a serious intervention in China's domestic affairs. China is firmly opposed to that," he said.
The anti-terrorism and anti-extremism measures taken in Xinjiang are aimed at preventing extremism and terrorism at the source, and they are totally in line with Chinese law and international practices, Geng added.
The measures are widely supported by Xinjiang's 25 million people and have contributed to the international fight against terrorism, he said.
The US "disregards facts and is wantonly defaming China over Xinjiang-related issues", and it is disrupting counterterrorism efforts in Xinjiang and China's stability and development, Geng said.
Such moves are futile, and will "not, to the slightest degree, shake the firm will of the Chinese government and people to safeguard national sovereignty, safety and social development and stability", he said.
Regarding China's visa policy toward US citizens, Geng said China has welcomed US citizens from all walks of life to visit China, attend conferences and conduct exchanges in the country, and authorities have facilitated their visa procedures.
Geng urged the US to abandon its Cold War and zero-sum mentality, and "build bridges instead of walls" for bilateral exchanges.
In another development, Geng urged the European Parliament to withdraw its nomination of a separatist, who has been sentenced to life imprisonment, for a human rights prize.
Ilham Tohti, a former teacher at Minzu University of China, was placed on the shortlist for the body's Sakharov Prize, according to Agence France-Presse.
The European Parliament is "whitewashing, under the guise of so-called human rights and freedom, a separatist who supports extreme, violent and terrorist activities", Geng said, adding that the nomination represents "profanity and ridicule of the rule of law and human rights".
The National Anti-Terrorism Leading Group Office also strongly condemned the US for interfering in China's domestic affairs.