Instrumentalist helps people understand 'celestial beauty' of Chinese pipa
womenofchina.cn | Updated: 2019-10-10 10:34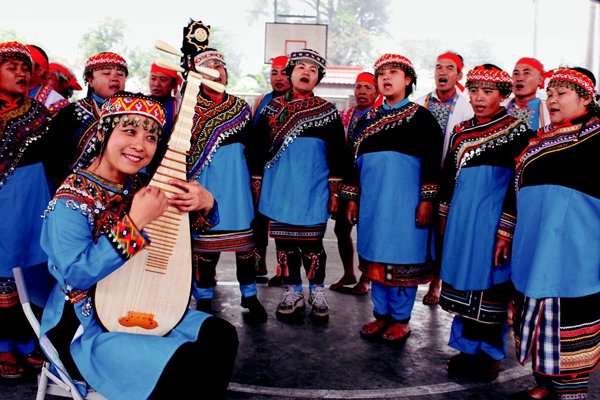 To help Americans understand the beauty of the oriental musical instrument, she has, for the past three decades, played thepipaduring numerous musical performances, including recitals and symphony and chamber music concerts. As a result, many Americans have become Wu's fans. As Musical America (the oldest American magazine on classical music) noted, "She is the very model of a modern soloist, but more importantly, her work is part of a big step in the evolution of Western classical music. Thanks to her, thepipais no longer an exotic curiosity, let alone a complete mystery."
Breaking Cultural, Musical Barriers
Compared with Western music, traditional Chinese music tends to be more abstract, which leaves one with greater room for imagination. After you watch apipaperformance, you may enjoy its lasting, and pleasant, aftertaste.
Wu's adventurous spirit and virtuosity have led to collaborations across disciplines, and have allowed her to reach wider audiences, as she has worked to break through cultural and musical borders. As a result, an increasing number of Westerners have been fascinated by the unique charm of Wu's "lute -like instrument." During the past 29 years, Wu has achieved fruitful results in collaborating with Kronos Quartet. Early in 1995, Wu and Kronos premiered their first project, Tan Dun (a Chinese contemporary classical composer and conductor)'s Ghost Opera, at the Brooklyn Academy of Music (in New York). Within a short time, Wu and Kronos embarked on a worldwide musical tour. Their performances were well received.
In 2000, Wu became a founding member of noted Chinese-American cellist Yo-Yo Ma's Silk Road Ensemble. The ensemble, composed of more than 70 artists from 25 countries, was cited by Boston Globe (an American daily newspaper founded and based in Boston, Massachusetts) as "a music lab without walls." The ensemble is dedicated to promoting collaborations among artists and institutions, in countries along the historical Silk Road trade routes, to promote both multicultural exchanges (among the artists and institutions) and the studies of their ebb and flow of ideas.
"I have reached wider audiences through my collaborations with the quartet and the ensemble. Many Westerners have been fascinated by thepipa'sbeautiful timbre," says Wu.