New steps to boost support for SMEs
By OUYANG SHIJIA | China Daily | Updated: 2019-10-11 07:27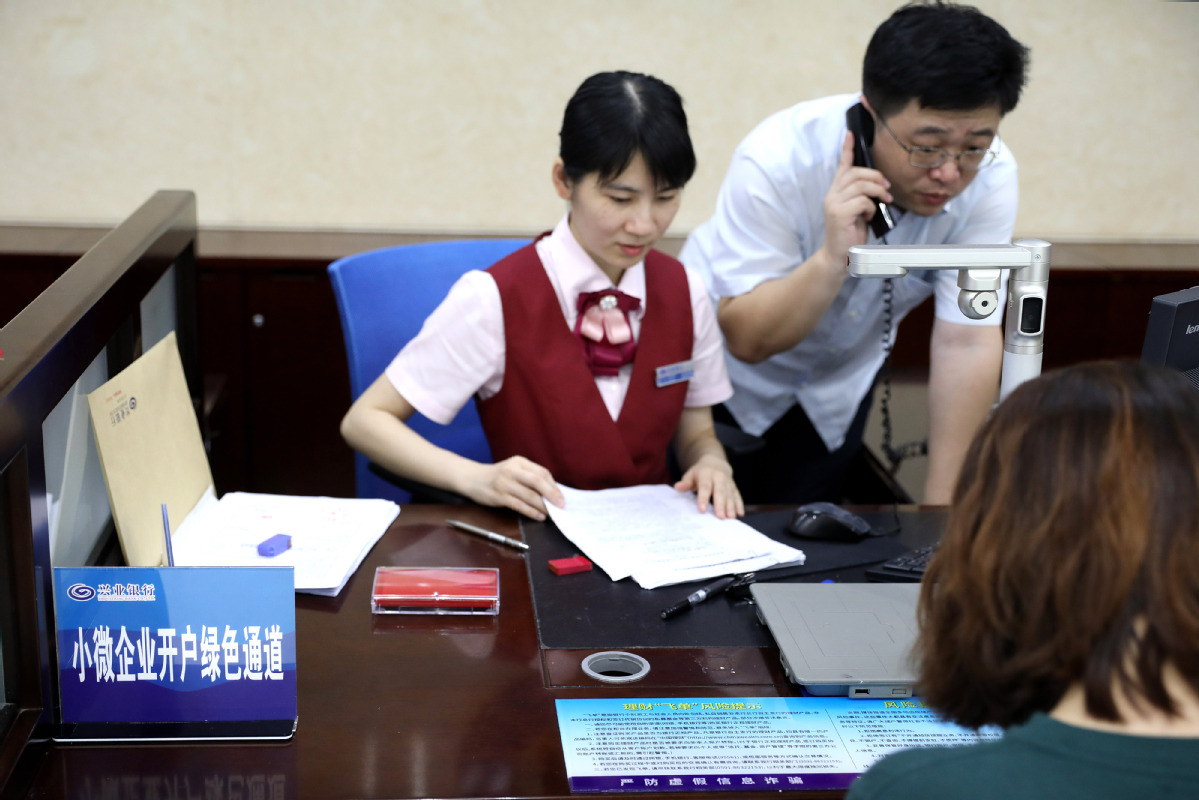 Companies with good credit history will enjoy favorable interest rates, convenient loan approval channels
China is actively taking steps to spur lending to micro, small and medium-sized enterprises secured by their credit records, in a move to lift the economy amid mounting growth downside pressure.
The new steps will allow medium, small and micro companies with good credit history to enjoy more favorable loan interest rates and more convenient loan approval channels, which will help ease their difficulties in accessing affordable financing, the National Development and Reform Commission and the China Banking and Insurance Regulatory Commission said in a recent statement.
According to the statement, the country will establish and perfect the credit information collection, sharing and inquiry mechanism and a credit evaluation system for medium, small and micro businesses.
The NDRC and CBIRC encouraged financial institutions to increase credit-based loans to small- and medium-sized enterprises to help reduce bank dependence on collateral. And they urged local governments to introduce supportive policies for such loans and set up special funds to compensate for defaults.
Dong Ximiao, a researcher at the National Institution for Finance and Development, spoke highly of the new steps, saying the establishment of a unified information sharing platform will help reduce the information asymmetry between financial institutions and private companies and ensure better financial services for the real economy.
"Private companies, especially small enterprises, play a key role in supporting China's economic and social development," Dong added."We need to pay more attention to the problems impeding further growth of SMEs, such as financing difficulties."
Tang Jianwei, chief researcher at the Financial Research Center of Bank of Communications, agreed, saying the government needed to beef up support for SMEs that create jobs and focus on innovation.
In the first eight months, profits of major Chinese companies shrank 1.7 percent year-on-year. In particular, the profits of industrial enterprises above a designated size dipped 2 percent in August, according to official data.
"The industrial profit decreased due to weak factory activity and mounting downward pressure," Tang said. "Policies need to stress countercyclical adjustment. And more efforts are needed to alleviate difficulties in accessing affordable financing to bring about substantial reduction in financing costs for the real economy."
Dong explained that there are many reasons for SMEs' financing difficulties, such as information asymmetry, less established related policies and regulations and less established credit guarantee system.
"Part of the reasons for that financing difficulty is that SMEs lack sufficient collateral for banks. It is also hard for financial institutions to access the actual production and operation information of SMEs, thus they are not able to analyze SMEs' financial performance and development prospects," Dong said. "However, with big data, artificial intelligence and other new technologies, now we are able to solve those problems with the support of various types of credit information."
China has taken a series of measures to curb the fast rise of financing costs faced by private companies, and is set to take a multipronged approach to further cut the financing costs for small and micro companies by another 1 percentage point this year.
A comprehensive national financial service platform focusing on providing financing support for small and micro businesses secured by their credit records went online last month after the NDRC and CBIRC released the guidelines.
The online financial platform shows the government's efforts to boost real economy development through financial services. It gives greater support for small and private businesses while asking for more support from banks and other financial institutions through innovative tools.
Dong said more efforts are needed to build an open and unified information service platform, break down the information barriers between different government departments, deepen the cooperation between financial institutions on setting up uniform standards and integrating internal data resources, carry out cross-industry cooperation and make steady progress in legislation on information protection.
"It is important to solve the first mile difficulty and we need to step up efforts to alleviate the difficulty for accessing financing services. Once private companies take out the first loan, it will be much easier for them to get more loans based on their credit data," Dong added.