British hotelier sets sights on Chinese market
By Yin Ruowei | China Daily | Updated: 2019-10-12 11:34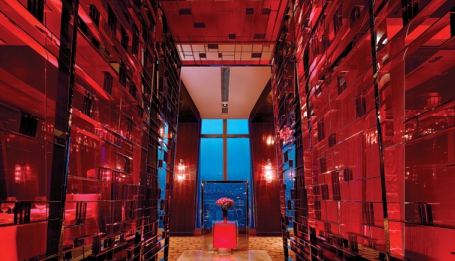 GM of China World Summit Wing shares insights into luxury hospitality
Alex Willats has brought creativity and a wealth of experience from world-leading hotels to the Chinese hospitality industry.
The British luxury hotel veteran with more than 25 years of experience in the industry was appointed general manager of China World Summit Wing in July - a front-runner among hotels in Beijing's central business district.
From a very young age, Willats aspired to be a professional hotelier. At 14, his curiosity was kindled by what he saw during family vacations in elegantly designed hotels. Starting out as an unpaid intern to experience what it was like to work at a hotel at 15, he ended up graduating with honors from a hotel school in London.
"I always set goals to achieve," Willats said. "I became a GM at 46 when I took over Dusit Thani Bangkok, a hotel I have been to when I was a little kid."
Having held senior management positions in a host of reputable hospitality companies worldwide, such as The Ritz and Claridge's Hotel in London and Shangri-La Hotel Doha, Willats recently began to navigate China and define Chinese hospitality.
"Chinese people are very hospitable. Nurturing and looking after people are very natural in China," he said. "Chinese homegrown brands are starting to catch up (with international hotel groups). They are very hungry to learn and the youth are coming into the industry."
A game changer, Willats has always done a good job of elevating the guest experience and having new ideas for operations and program designs.
This time is no exception. Elements like a terrace garden, a massive infinity pool and spectacular, unobstructed and sky-high views of Beijing are what makes China World Summit Wing so different from its peers, and also what Willats is working to upgrade.
"Beijing is the cultural capital of China and has a very strong musical heritage. Therefore, we will develop a program called 'music in the clouds', inviting established and accomplished musicians to come and play in the hotel," Willats said, adding that it will enable people to have yet more unique experiences.
"We will also have a new swimming pool installed in the next couple of months and I am thinking if we could set a dining table at its bottom and invite guests to have meals while watching mermaids swim around."
As some hotels and platforms are offering unique and personalized experiences for guests to pick from, luxury hotels with a tailored package of safety, security, a full range of services and crafted food are still a good option, Willats said. "When people come, they get a very warm welcome and a very warm farewell. Uplifting the service experience matters most."
In the face of quickly growing technologies like artificial intelligence, Shangri-La Hotels and Resorts, the owner of China World Summit Wing and the company Willats has been working for since 2015, has introduced an app via which guests can check in and out, he said.
"These technological advances are ahead of the curve," Willats added.
"As people are becoming more tech-savvy and everybody is traveling with mobile devices now, it is about how we talk to these people and AI allows us to do that."