Industrial internet nears reality with the rise of 5G technology
By Shi Jing in Shanghai | China Daily | Updated: 2019-10-14 09:44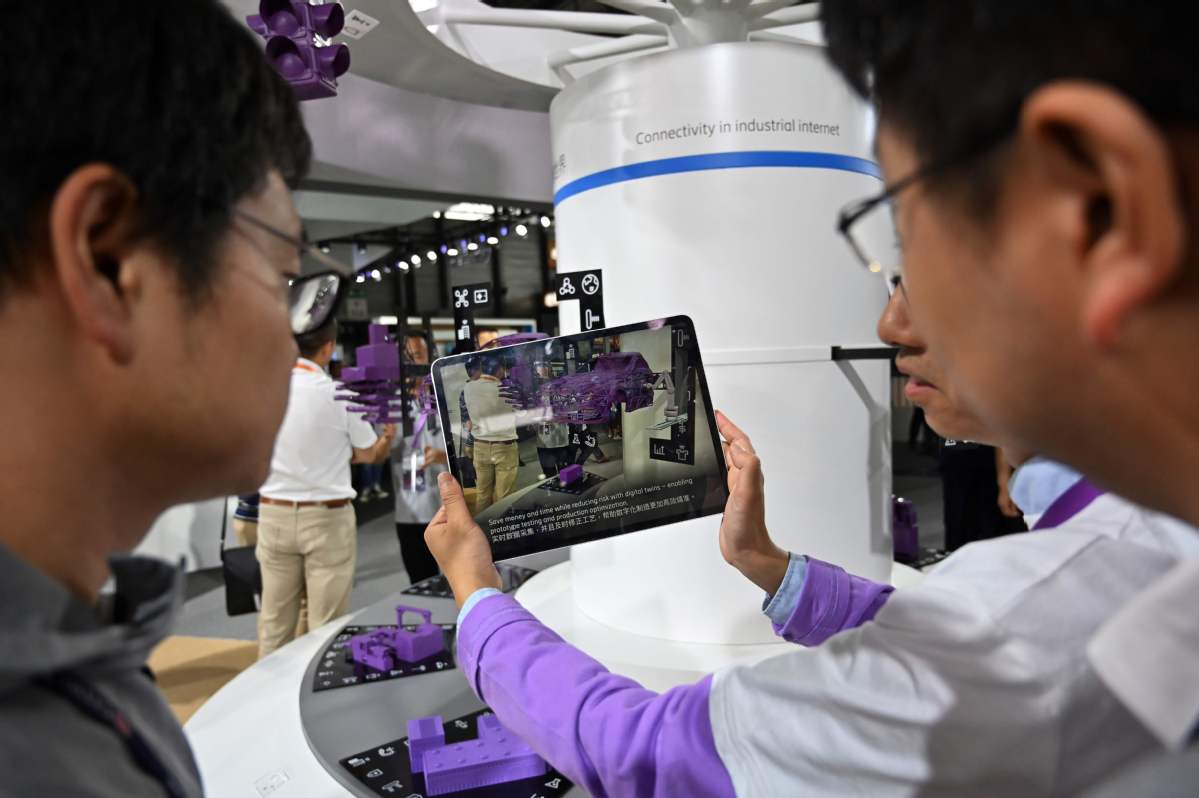 China's industrial internet will be able to seek even faster growth with the commercialization and prevalence of 5G, experts said.
During the news conference of the State Council, China's Cabinet, on Sept 20, Miao Wei, minister of industry and information technology, said that up to 80 percent of the application scenarios at the stage of 5G connection will be found in industrial internet.
As the Swedish telecommunication giant Ericsson believes, wireless factories and flexible manufacturing will make the future of production scenario.
So, at the 2019 World Internet of Things Expo held in Wuxi, Jiangsu province, in early September, Ericsson showcased its industrial internet applications under the 5G internet environment, including the wireless connection of industrial sensors and real-time data transmission.
Meanwhile, Ericsson has also connected each of its production sections to the same internet environment. With the help of 5G, different mechanical arms can sort, deliver and pile up parts automatically without human intervention, which will largely enhance efficiency.
On the other hand, the real-time communication management system can detect the failure on the assembly line and report it to the manager in visualized form.
In this way, problems will be addressed in shorter time.
"The industrial internet will be one of the most important application scenarios for the 5G network. The prevalence of 5G, which enjoys the advantage of high speed, low latency and wider connectivity, lays the groundwork for wireless factories and make automatic production possible," said Kimm Diao, head of brand and marketing at Ericsson Market Area Northeast Asia.
Domestic IT service provider Pactera Technology also showcased its attempts in the industrial internet sector with three one-stop solutions. Mainly targeting electronics and cable manufacturers for the time being, the industrial internet platforms developed by Pactera focus on collecting data and translating it into applications in technology, production and management.
According to Xia Jing, head of Pactera's IoT business, more and more companies have come to realize that the basic technology of sensors is indeed the core of the internet of things, for the prerequisite of intelligent production is the access to data. With this, the industrial internet, and IoT industry in general, will seek sustained growth in China, he said.
Han Platform, the industrial internet platform developed by Xuzhou-based XCGM Information Technology, also attended the WIoT Expo to demonstrate its one-stop solutions designed for 63 industries, covering manufacturing, textile and alternative energy. By integrating data analysis, device connection and application, Han Platform can help the company to build its internal production system and coordinate different management departments.
But Zhang Qiliang, chief executive officer of Han Platform, said that it is now crucial to build an ecosystem for industrial internet so that industrial agreements can be exchanged.
"One big challenge in industrial internet is the connection of different devices. It is also no easy job to develop an industrial application that can easily attract clients. How to explore the value of data while making sure the security of the platforms is also a difficult task. None of these can be addressed by one company. An ecosystem is thus indispensable," he said.