2019 industrial internet summit opens in Shenyang
By Wu Yong in Shenyang | chinadaily.com.cn | Updated: 2019-10-18 15:51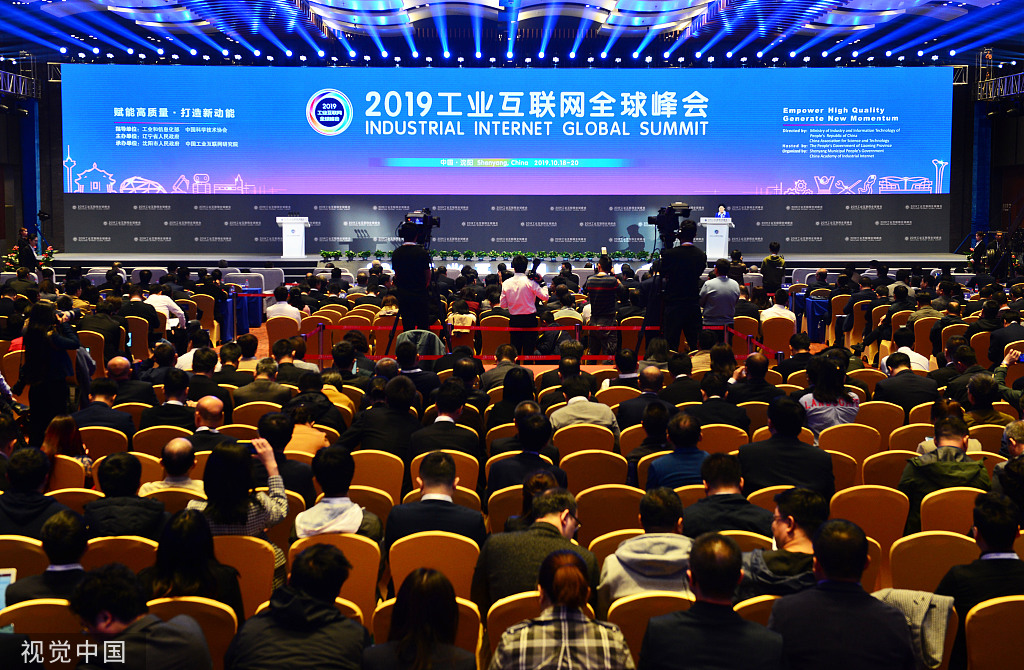 President Xi Jinping sent a congratulatory letter to the 2019 Industrial Internet Global Summit, which kicked off this morning in Shenyang city of Liaoning province, the cradle of China's equipment manufacturing industry in Northeast China.
The theme of the three-day summit is "Empowering high quality and creating new momentum". The conference is guided by the Ministry of Industry and Information Technology and the China Association for Science and Technology, and hosted by the Liaoning province government. Industry watchdogs, research institutes and famous domestic and foreign enterprises like Huawei, Microsoft and Tencent attended the meeting.
Wang Zhijun, vice minister of industry and information technology, said industry experts and business elites from home and abroad would share the latest achievements from the three dimensions of industrial internet network, platform and security.
He emphasized the summit would focus on the cutting-edge theory and technology of industrial internet and conduct in-depth discussion and exchanges closely around trends and direction, industry and application.
Tang Yijun, governor of Liaoning province, said the summit adheres to the national development strategy and serves the transformation and upgrading of the local economy. It will improve the quality and efficiency of local manufacturing industry and foster high-quality development.
It is of great significance to promote the transformation of new and old driving forces and high-quality economic development in Liaoning, and would in turn promote the revitalization of Northeast China, Tang said.
In addition to industrial insights, the summit will also host cooperation activities. More than 100 local enterprises will participate and sign nine important agreements and release two major achievements.