Bangladeshi police officer of deep humanity
By Md Enamul Hassan | chinadaily.com.cn | Updated: 2019-10-22 10:53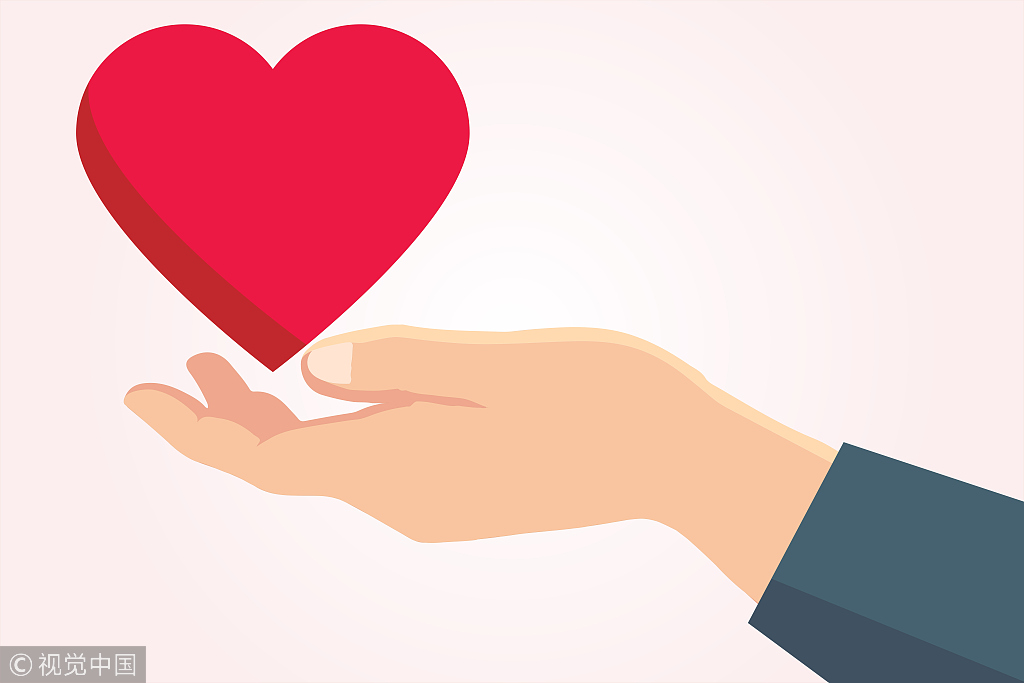 Whenever we think about police, a typical image of a tough and harsh bunch pops up in our minds due to the nature of their job of dealing with criminals and enforcing law and order in society. But a Bangladeshi philanthropic cop has successfully beaten the common stereotype about the police by getting into a fight for integration of two marginalized communities in his country into mainstream society. This bighearted police official is Habibur Rahman, deputy inspector general of the Bangladesh police who has made charity work the main mission in his life.
Born and raised in a family of progressive thinking, Habib has been involved in many sorts of charity work since his early years. His inherent tendency for charity always helps the policeman find time out of his hectic life as a cop to think and work for deprived and destitute people. With his missionary zeal, the benevolent officer has tirelessly worked for the underprivileged people of the Water Gypsy and Transwomen communities, who are abjectly poor and the most neglected communities in Bangladesh.
The Water Gypsy, or Bede, nomadic ethnic group of Bangladesh is such a marginalized group that they have no social status, as they historically did not own land. They traditionally live, travel, and earn their living on the river, which gave them the name, "Water Gypsy". About 98 percent live below the poverty line. They do not have any kind of formal education and they do not use medical facilities. Some of them beg on the busy streets of big cities of Bangladesh. The community has historically been suffering from social evils like early marriage, polygamy, requiring a dowry, and superstitions. Transwomen, known as Hijras, are officially recognized as a third gender in Bangladesh and are considered neither completely male nor female. This community has consisted over generations of those who are in abject poverty, are rejected by, or flee, their family of origin, and many work as sex workers for survival. The very word "Transwomen" is sometimes used in a derogatory manner.
Violence against members of both the communities is often brutal, and occurs in public spaces, and their homes. They face extreme discrimination in health, housing, education, employment, immigration, law, and any bureaucracy. They are not allowed to seek healthcare at private doctors' offices, and experience abuse if they go to government hospitals. Though the members of these marginalized communities have historically been living very inhuman lives, no organized and effective measures have been taken from any quarter of the country. But their pain and suffering touches the heart of philanthropic Habib. He decided to dedicate his life to serve the underprivileged people of the communities. He stared assisting them in different ways. But the altruistic cop formally embarked on his fight for uplifting the livelihoods of the communities when he was superintendent of police of Dhaka District in 2012.
As part of the integration of the communities into mainstream society, Habib started building roads, mosques, prayer grounds, and schools for Transwomen and Gypsies in different areas under Dhaka district. The police official has gradually widened the area of his philanthropic work. To make them self-reliant, he has concentrated on finding them employment. He has helped Transwomen and Gypsy women find jobs in different garments factories and in nongovernmental and governmental offices, including the Bangladesh police. He has also established training institutes where they learn skills for work in boutiques, beauty parlors, tailoring, and in the computer field. They also learn traditional songs and dance. Habib launched boutique houses and beauty parlors, and gave driver licenses to Gypsy men who are historically reluctant to work. Habib also has involved Transwomen of the Bangladeshi capital into community policing to ease city traffic jams. Habib has initiated humanitarian policing and improved the lifestyle of many Transwomen and Gypsies by lifting them out of the poverty, ignorance and superstitions that resulted in their withdrawal from criminal activities.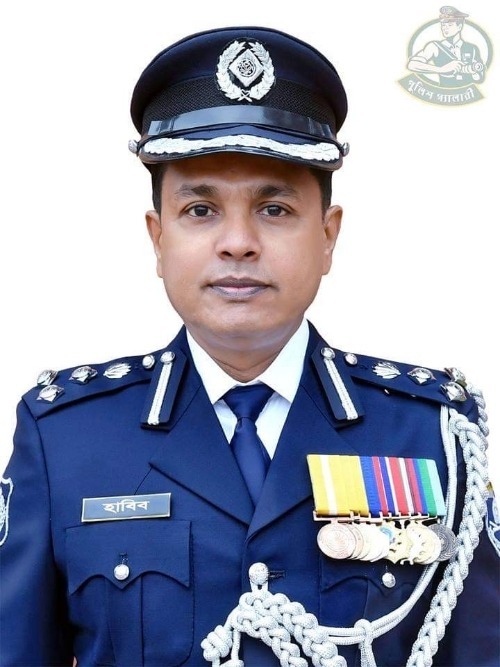 This is how Habib helped many Gypsy women hold needles and threads, signs of prosperity, independence and dignity, instead of snakes, horns, wicker-baskets of snakes or bags of herbal medicines. For the welfare of Gypsy children, he established education centers in their communities where the children receive free education. He also arranged placement for more Gypsy students in different mainstream schools and colleges in the country without paying any fees. Moreover, with the assistance of the government and local elites, he is setting up a village called Habib Nagar with a view to rehabilitating many Gypsy families.
To forge ahead with his humanitarian efforts, Habib formally established the Uttaran Foundation in 2017. Ever since, he has been running all his activities under this foundation. With its many pragmatic and humanitarian initiatives, the foundation has successfully brought members of the communities from different areas into mainstream society. It has freed many of them from the curse of drugs and narcotics. Now they find a ray of hope in a dignified life and a new dream, thanks to Habib. The Uttaran Foundation is one of the key actors in the campaign of acknowledging Transwomen as a third gender in Bangladesh, which has secured their rights and enabled them to identify their gender as Transwomen in all government documents, including passports.
With his multifaceted contributions to the communities, Habib has already earned the reputation of "a cop of deep humanity". His dedication to working for the welfare of the underprivileged could carve a special niche in the minds of millions who have no one to make their voice heard. Apart from lifting up roles for the destitute people, he has long been inspiring his fellow police officers to be a rare example of generosity in society. The cop blessed with God-given versatile genius and outstanding humanitarian qualities has set a unique example of love towards underprivileged marginal people and a social obligation towards society through transcending the boundary of professional limitations and responsibilities.
His abiding commitment and great dedication towards the suffering humanity of Bangladesh has inspired him to make a unique transition for the two poverty-stricken, marginalized communities of Bangladesh to a new socially and economically respected position. The establishment of the Uttaran Foundation by Habib is the great leap in his dream to establish the communities as socially uplifted and economically solvent, and a concerted effort for mainstreaming them in social and economic fields.
The writer is the diplomatic correspondent of the Daily Sun, a leading national English language newspaper in Bangladesh.
The opinions expressed here are those of the writer and do not necessarily represent the views of China Daily and China Daily website.