African legislators rally behind single market and migration
By Ndumiso Mlilo in Johannesburg, South Africa | chinadaily.com.cn | Updated: 2019-10-22 22:33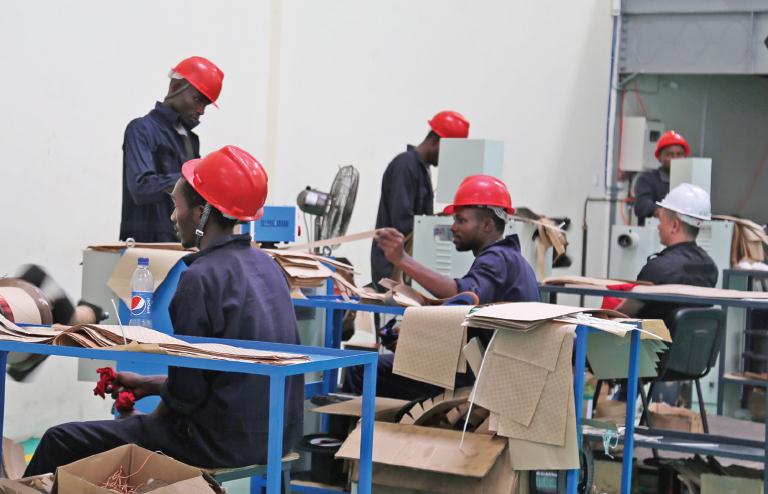 The African Continental Free Trade Area agreement, peace and security, migration and ratification of the Malabo protocol dominated the 3rd Ordinary Session of the just concluded Pan-African Parliament, held in Johannesburg South Africa.
The Parliament is one of nine organs of the African Union, a collective of the continent's political leaders who preside over the interests of Africa's people. Each member country designates five members to the Parliament.
The free trade agreement, which will become effective on July 1, 2020 featured prominently in the deliberations. There was wide optimism that the single market would be a game changer in promoting intra-trade, access to a large market and economic growth in Africa.
The fourth vice-president of the Parliament, Chief Fortune Charumbira, noted that it had taken the continent over 50 years to agree on the benefits of continental integration. But he said agreement would bridge the gap dividing Africa along the linguistic lines of anglo-saxon, francophone and lusophone, which frustrates the continent's ambitions for integration, economic growth and free movement.
"Former Tanzania president, Julius Nyerere, had visualized Africa's aspirations in 1967, which are yet to be realized to date. Despite wide agreement on the benefits of integration, some countries are still apprehensive. As Africans, we are one and should allow the free movement of people in the continent. We cannot talk about free movement of goods and trade while restricting unrestricted movement of people," said Charumbira.
There is political will from member countries towards actualization of a single market. Charumbira noted that the agreement would address challenges such as conflict, poverty, illicit financial outflows and tax evasion.
The AU Commissioner for Trade and Industry, Albert Muchanga, said closer cooperation will make the continental agreement a reality. There is therefore need to create conducive policies and regulations to accelerate its implementation at the national level. Muchanga added that small countries have better chances to benefit from the continental initiative.
African countries are currently discussing various protocols like the rules of origin, free movement and the type of goods to be put on the non-tariff list.
The chairperson of South Africa's National Council of Provinces or the second House, Amos Masondo, said that African countries are in agreement on issues of migration and integration.
A total of 15 member states need to ratify the Malabo protocol to give the parliament legislative power. Presently, only 15 out of 55 AU member states have signed the protocol. In Southern Africa only two countries, Zimbabwe and South Africa, have ratified the Malabo protocol.