Early English learning booming
By ZOU SHUO | China Daily | Updated: 2019-10-23 09:02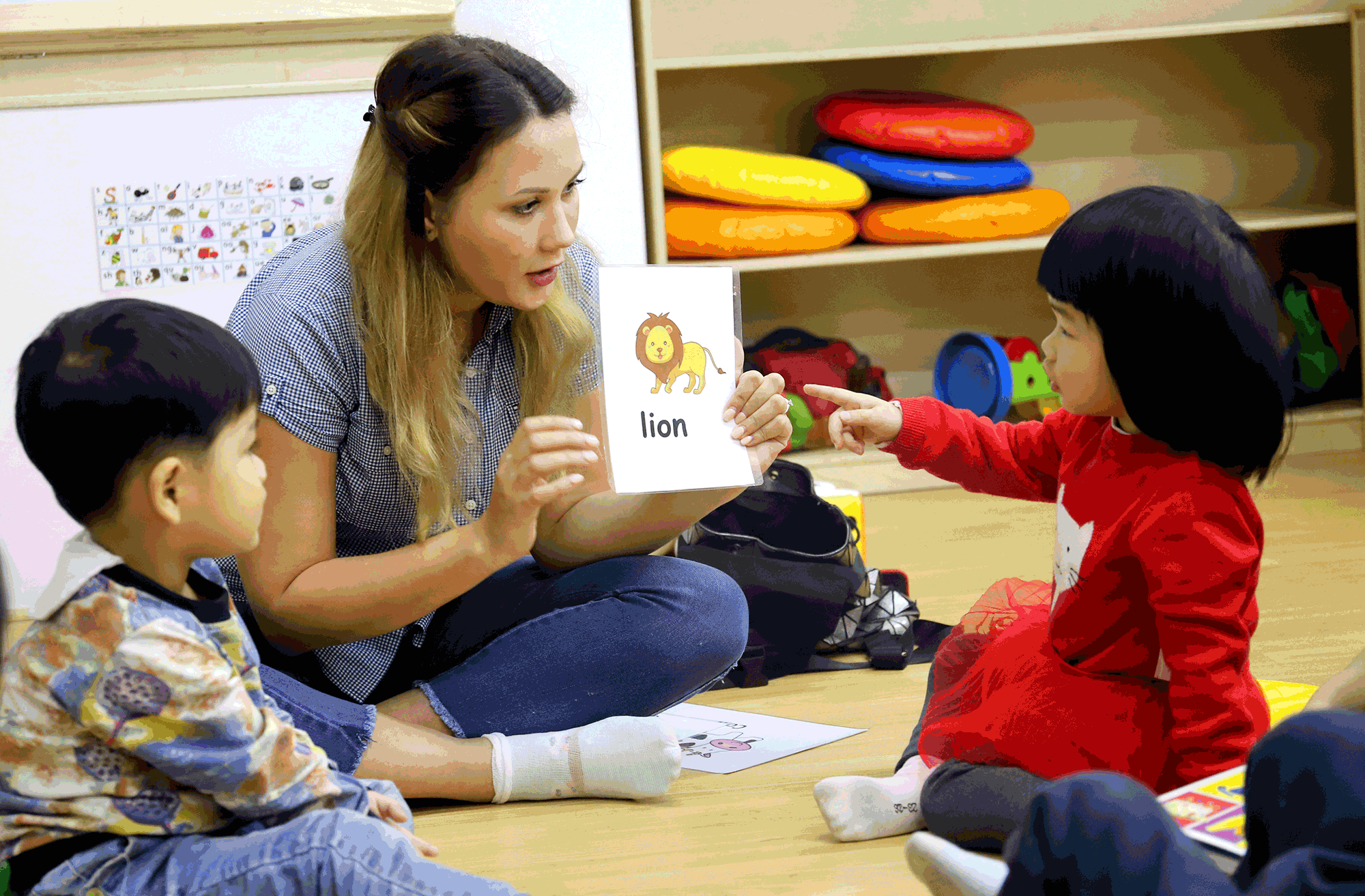 "Is it enough for a kindergarten pupil to have a 3,000-word English vocabulary?" "It might be if the student lives in the United States, certainly not enough if he or she lives in the Haidian district of Beijing."
That's a popular joke making the rounds recently on China's social media, reflecting parents' enthusiasm to let their children learn as much English as early as possible to give them an edge over their peers.
Many kindergartners are learning the language before they start primary school, and an increasing number of educational institutions are holding English lessons.
Last year, 300 million people in China were learning English, according to the Chinese Academy of Social Sciences, which noted that there were 50,000 English-language teaching establishments in the country and the market was worth as much as 500 billion yuan ($71 billion).
Li Xiaoang, a 9-year-old boy from Shenzhen, Guangdong province, started attending English tutoring classes after school when he was 3. He then began taking full-day English classes from ages 3 to 5 and never attended kindergarten.
"My family has spent more than 120,000 yuan on English tutoring classes, and I think the money is worthwhile because my English has improved a lot and I have no problem communicating with foreigners," Li said.
"English is a very important skill. My parents are both French learners and they have paid lots of attention to language learning."
Li Jinxuan, 11, from Guangzhou, Guangdong, has been taking English classes since he was 5.
"I am really interested in English because I want to become the minister of foreign affairs when I grow up," he said.
Taking the tutoring classes is not just about improving test scores, but also to improve English proficiency, Li Jinxuan said.
"It is very cool that my English is one of the best in my class," he said. "I used to be very shy during English classes and afraid to talk in English. Yet as my English improved, I became more confident, even singing English songs and making English speeches in front of the whole class."
Sun Yiding, CEO of Beijing-based RISE Education, an after-school English tutoring service for students aged 3 to 18, said more than 40 percent of its students are aged from 3 to 6.
Signing their children up for English tutoring classes before primary school has become a necessity for Chinese parents because children are most sensitive to new languages when they reach 3 years old, Sun said.
The tutoring classes are also very popular among parents from third-or fourth-tier cities as no parents want their children to be left behind, he said.
Chen Wenling, principal of Country Lake Bilingual International School in Foshan, Guangdong, disagrees with the early English learning trend.
"I don't think students should start to learn a foreign language at an early age," she said. "They should first learn the Chinese language well and have basic knowledge, which will be helpful for them to learn a second language."
When parents force students to attend lots of tutoring classes, it might dampen their interest in learning English and be detrimental to future learning, Chen said.