McDonald's eyes faster expansion in lower-tier cities
By Wang Zhuoqiong | China Daily | Updated: 2019-10-23 09:21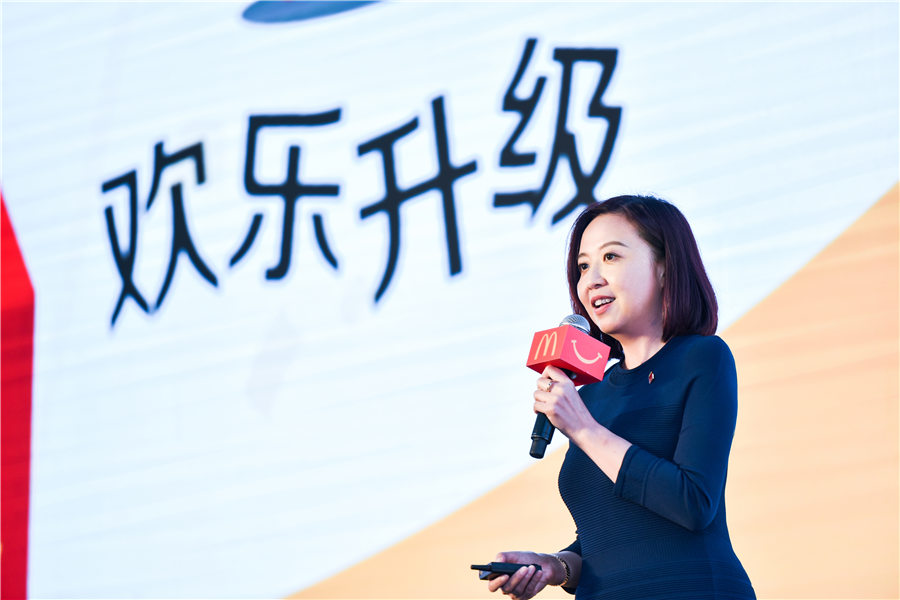 McDonald's China is expected to speed up its expansion to lower-tier cites to attract new customers and to update its menu with more nutritious and iconic food items, a top executive of the world largest fast-food chain said.
McDonald's China CEO Phyllis Cheung said the company opened 423 new restaurants in China last year and the number of new outlets in 2019 is expected to equal or slightly exceed last year's level. The speed at which those stores are being opened is going to surpass the company's five year goal by 2022 to add 2,000 restaurants from the 2,500 outlets it had in 2017.
Cheung said nearly half of the new restaurants are located in third-or fourth-tier cities and McDonald's will continue to penetrate more cities in their expansion to gain new customers and increase the brand awareness among those potential customers.
In 2017, the US chain sold most of its businesses in the Chinese mainland and in Hong Kong to CITIC and private equity group Carlyle for up to $2.1 billion. CITIC took the majority stake of 52 percent in McDonald's China operations. The deal has given the fast-food giant more localized resources and access to Chinese consumers.
"McDonald's has to gain their growth from expansion when their market saturation is high in first-and second-tier cities," said Zhu Danpeng, an independent food and beverage analyst.
"But how to differentiate them from the fierce competition with other Western food chain brands is to highlight the strengths of their products."
Last Friday, McDonald's China announced it has joined hands with global media and entertainment giant Walt Disney Co to launch themed Happy Meals based on Disney movies.
The collaboration with Disney covers the period from 2019 to 2025. China is the second market to launch this campaign. Last February, the two companies reached a multi-year agreement to bring the magic of characters from Disney films to updated Happy Meals in the US market.
The selected movies will be new releases from Disney's stable of studios. They include Walt Disney Animation Studios, Pixar Animation Studios, Disney Live Action, Marvel Studios and Lucasfilm.
The first batch of Happy Meal's free toys designed with Disney movie characters will be launched at all McDonald's stores in China on Nov 13 and the first film to be tied up will be Frozen 2, which arrives in theaters in the United States on Nov 22.
"Our partnership begins with toys inspired by Disney movie characters but it is more than that," said Cheung. "Disney has a strong presence in China in terms of its parks and consumer products. There is a lot of potential for our alliances in the future."
The launch is also part of efforts to celebrate the 40th anniversary this year of the Happy Meals. Cheung said the company has upgraded its Happy Meals from a three-item menu to a four-item menu with the addition of healthy fruit and vegetable options.
The price will increase by two yuan but the toys will remain free, she said. In 2018, McDonald's China sold over 27 million Happy Meals, including over 16 million servings of milk and more than 5.7 million servings of fruit and vegetables.