Essex truck with 39 dead bodies does not come from Bulgaria: PM
Updated: 2019-10-24 07:57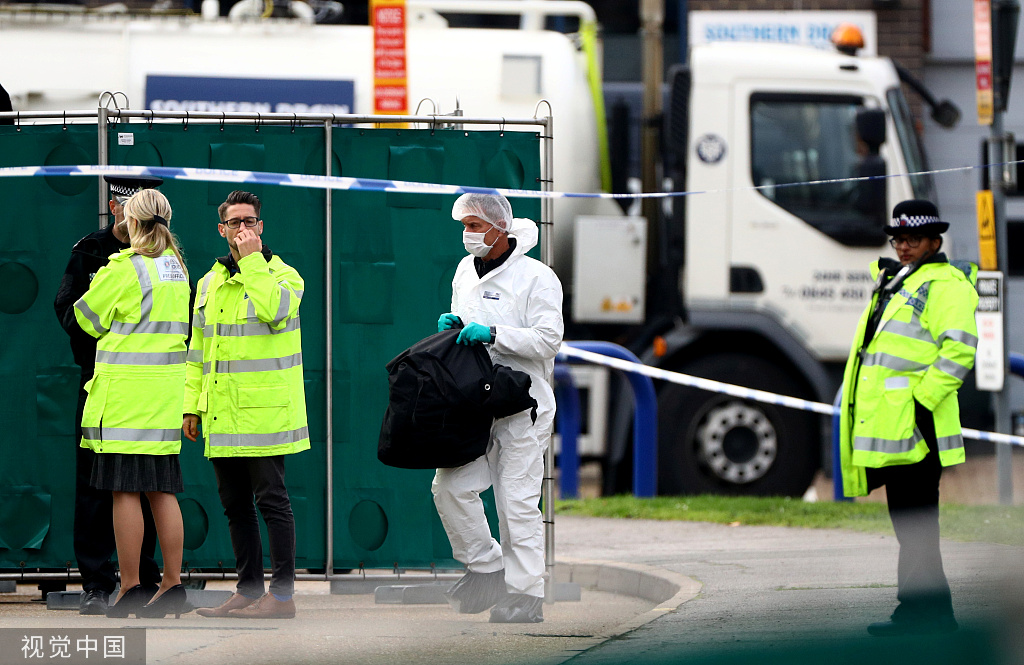 SOFIA -- Bulgarian Prime Minister Boyko Borissov said Wednesday that the truck, which was found to contain 39 dead bodies in the British county of Essex, did not come from his country.
The truck was registered in Bulgaria in 2017 by an Irish citizen, then the vehicle left Bulgaria, and never entered the country again, Borissov said in an interview with bTV, a private national-wide broadcasting television channel in Bulgaria.
"We all are deeply moved by this mass death," Borissov said. "However, I repeat again, the truck did not return to Bulgaria for two years, so it could not load these people here," he said.
Earlier on Wednesday, the Essex Police said on its website that "we believe the lorry is from Bulgaria," citing Chief Superintendent Andrew Mariner.