Evacuations as wildfire threatens LA
China Daily | Updated: 2019-10-30 07:00
Fire crews racing to contain blaze before strong winds hit region again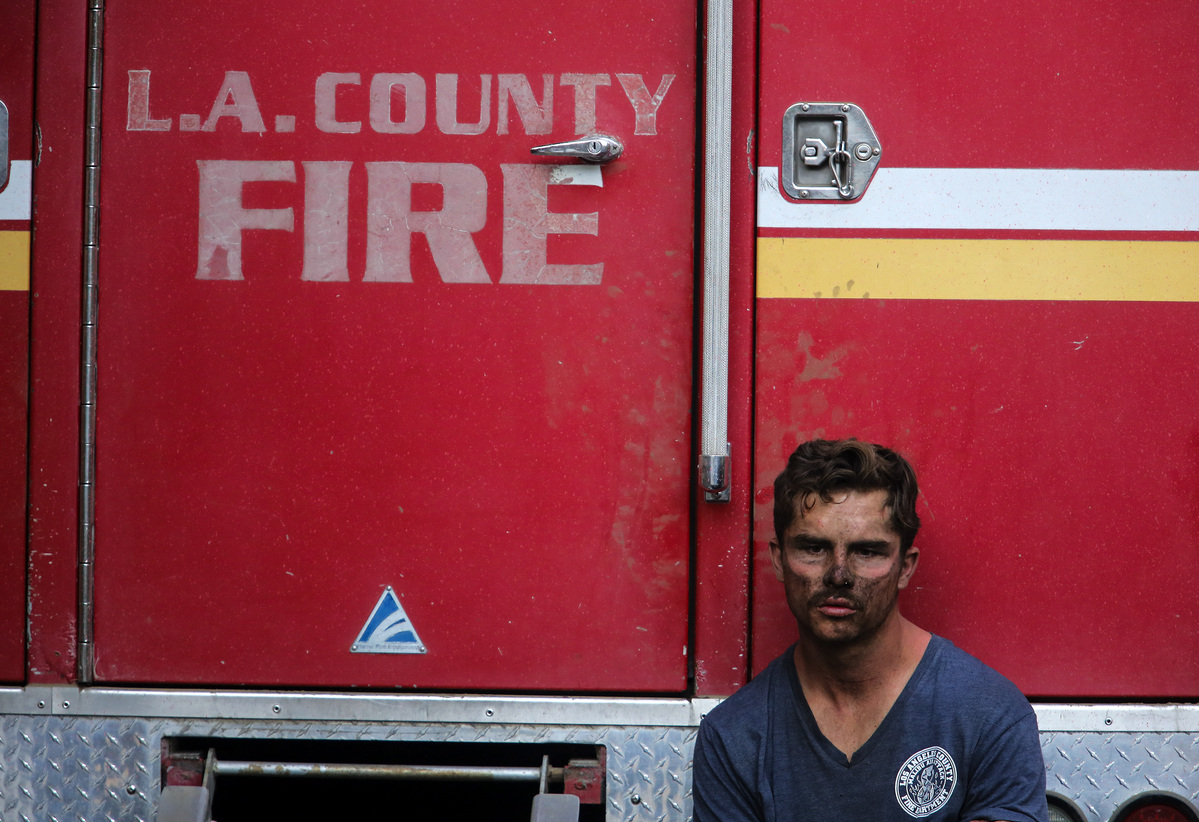 LOS ANGELES - More than 1,000 firefighters battled a wind-driven blaze on Monday that broke out near the renowned Getty Center museum in Los Angeles, prompting widespread evacuations as the flames destroyed several homes and forced the shutdown of schools and roads.
It was the latest outbreak in a wildfire season that has caused mass evacuations and power outages across California.
The so-called Getty Fire ignited overnight near a major freeway and quickly spread south and west toward neighborhoods, scorching nearly 240 hectares and sending people fleeing in the dark.
By Monday afternoon, fire crews had slowed the pace of the blaze and were racing to contain it before strong winds are expected to hit the region again from Tuesday evening through Thursday.
Authorities said some 1,100 firefighters were battling an inferno that threatened 10,000 structures, many of them multimillion dollar homes.
"This is a fire that quickly spread," Los Angeles Mayor Eric Garcetti said at a news conference with fire officials, urging residents in the mandatory evacuation zone, which encompasses more than 10,000 homes and businesses, to get out quickly.
"Get out when we say get out," the mayor said, telling homeowners they should not try to fight the fire with garden hoses, the Los Angeles Times reported. "The only thing you cannot replace is you and your family."
Among those forced to flee was Los Angeles Lakers star LeBron James, who tweeted that he and his family had evacuated his home in the upscale neighborhood of Brentwood during the night.
"Man these LA fires aren't no joke," he said. "Had to emergency evacuate my house and I've been driving around with my family trying to get rooms. No luck so far!"
He later tweeted that he had found a place to stay.
Arnold Schwarzenegger also said on Monday that he had to flee.
"We evacuated safely at 3:30 this morning," the actor and former California governor tweeted. "If you are in an evacuation zone, don't screw around. Get out."