JD Logistics eyes faster deliveries in lower-tier cities for growth
By Fan Feifei | China Daily | Updated: 2019-10-30 08:39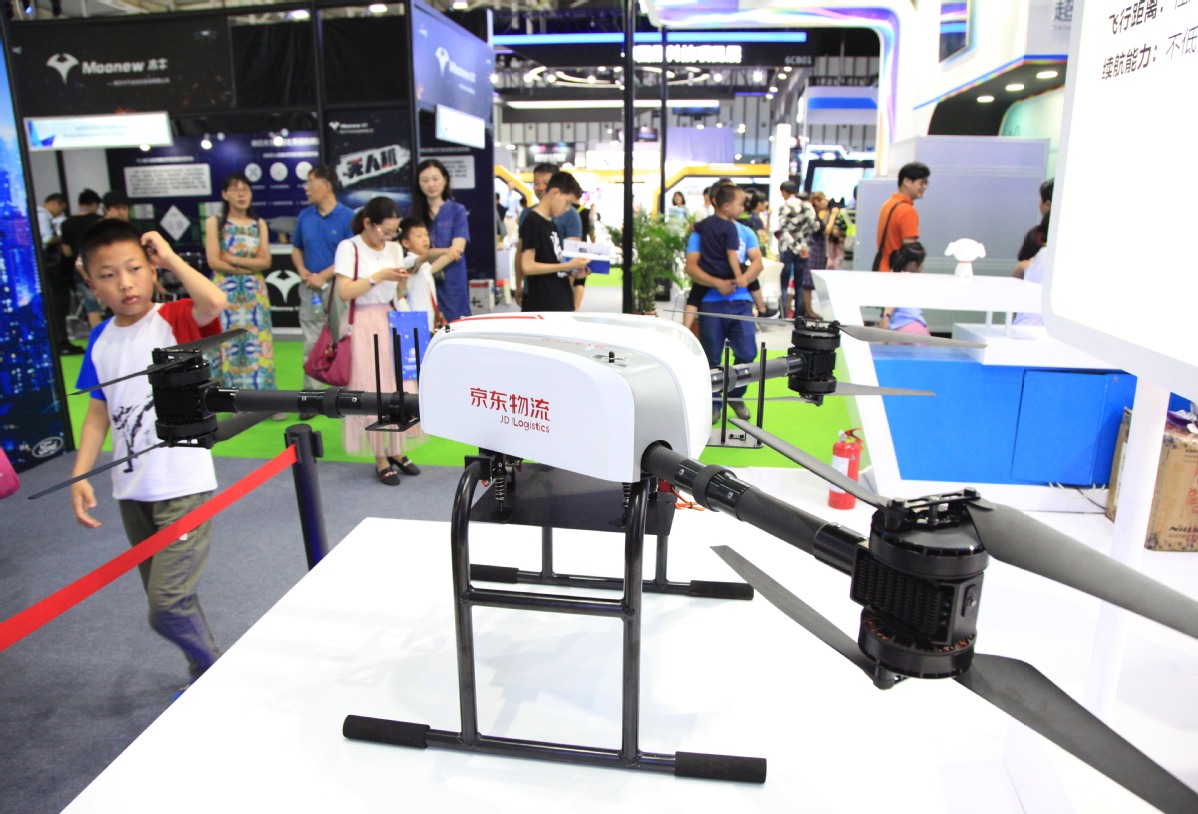 JD Logistics, the logistics arm of Chinese e-commerce giant JD, is beefing up its presence in lower-tier cities to offer fast and efficient delivery services, and its orders from third-party seller platforms and outside partners have grown eightfold, accounting for 40 percent of its revenue.
The company also announced its 5G-powered smart logistics park, which is China's first and located in Beijing, will come into operation in collaboration with three telecom carriers during the upcoming Nov 11 shopping extravaganza.
"We will continue to open our logistics services to third-party clients and penetrate into the fourth-to sixth-tier cities and townships, where orders can be delivered right to the customer's doorstep within 24 hours," said JD Logistics CEO Wang Zhenhui, while noting the improvement of logistics efficiency will give a big boost to the wholesale retailing of its products.
Wang said in 2017 that the orders from third-party seller platforms were expected to take up nearly 50 percent of the revenue in the next five years.
JD Logistics has reached the break-even level, according to its financial results for the second quarter. The company had previously reported losses in its operations, posting a loss of 2.8 billion yuan ($396.7 million) last year.
Wang said the consumption growth rate from fourth-to sixthtier cities has surpassed that from first-and second-tier cities, and along with the enhancement of logistics and infrastructure, the consumption in these lower-tier cities will be rising further.
The cost of logistics is also dropping due to the company's fast expansion into these cities, especially the flocking of a large number of third-party orders, he added.
JD Logistics also launched an open platform for a digital supply chain. Wang explained the whole supply chain service that includes procurement, production, circulation and consumption will be provided, and cutting-edge technologies, such as 5G, artificial intelligence, big data and robotics are applied to establish technological standards for the supply chain.
As of June 30, JD operated approximately 600 warehouses across the country, covering an aggregate gross floor area of over 15 million square meters.
In 2007, JD began to build its own logistics network, and launched a research and logistics innovation lab to develop smart logistics and unmanned technologies that include delivery drones, autonomous delivery robots, and automated warehouses.
JD Logistics was established as a separate business group in 2017. It now operates 25"Asia No 1" logistics parks, which are among the largest and most automated smart fulfillment centers in the region.
China's logistics industry posted steady growth in the first half of this year. The total value of social logistics goods in the first half grew 6.1 percent year-on-year to 139.5 trillion yuan, according to the China Federation of Logistics and Purchasing.
Chen Tao, an analyst at the Beijing-based consultancy Analysys, said people in smaller cities and towns are looking for high-end quality products, fueled by the rising e-commerce penetration rate in lower-tier cities.