Premier urges stronger ties with South Africa
By Xu Wei | China Daily | Updated: 2019-10-30 09:46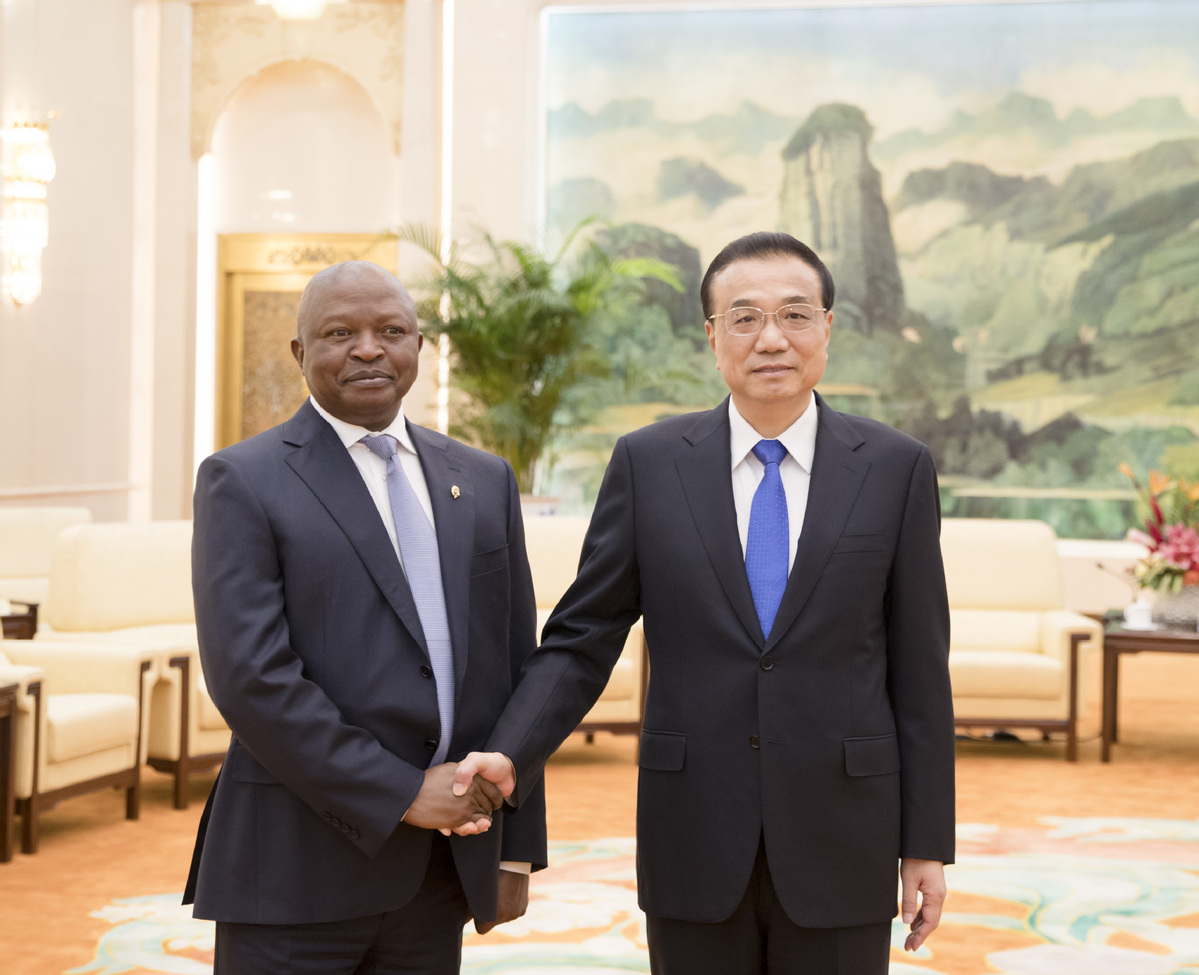 China and South Africa should consolidate mutual political trust and further promote pragmatic cooperation and people-to-people exchanges to secure new progress in bilateral and China-Africa relations, Premier Li Keqiang said on Tuesday.
In talks with South African Deputy President David Mabuza in Beijing, Li said the two nations - both developing countries - share a wide range of common interests.
Li called upon both nations to conduct closer communication and coordination on international and regional affairs and step up cooperation in multilateral mechanisms such as the United Nations and BRICS.
The two sides should also jointly safeguard the interests of developing countries as well as regional and international peace and stability, he said.
The deepening ties between China and South Africa, an important nation in Africa, will benefit the growth of China-Africa relations and cooperation, he added.
Mabuza offered his congratulations on the 70th anniversary of the founding of the People's Republic of China, and said that bilateral relations are developing in a comprehensive manner.
He voiced his appreciation for China's support for the development of South Africa and other African countries.
South Africa admires China's tremendous achievements in its development, and it is willing to borrow from China's experience, he said.
He called for both nations to step up pragmatic cooperation in various areas and bring relations to new heights.
Mabuza will co-chair the 7th Plenary Meeting of the South Africa-China Bi-National Commission with Vice-President Wang Qishan.
The event will take place from Thursday to Sunday in Beijing and Shanghai.
The commission was established in 2002 to serve as a strategic platform to address issues of common interest such as trade promotion and economic exchange, according to Xinhua News Agency.