UN Security Council strengthens call for women's participation in peace processes
Xinhua | Updated: 2019-10-30 10:09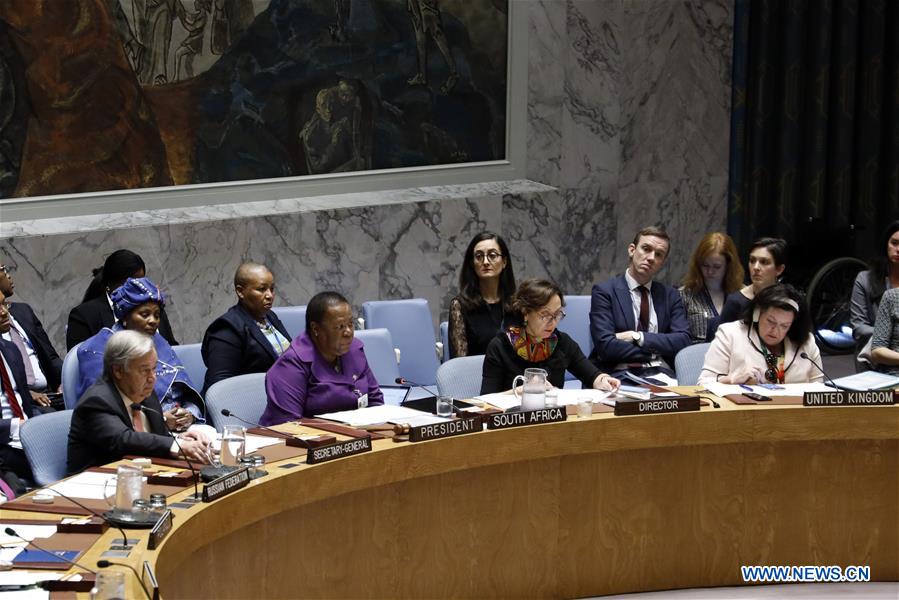 UNITED NATIONS - The UN Security Council on Tuesday adopted a resolution to reinforce the Women, Peace and Security Agenda in the lead up to the commemoration of its 20th anniversary.
By unanimously adopting Resolution 2493, the council further urged UN member states to implement the agenda and its priorities "by ensuring and promoting the full, equal and meaningful participation of women in all stages of peace processes."
In 2000, the Security Council passed Resolution 1325 on Women, Peace and Security, emphasizing the need to incorporate gender sensitivity and include women in approaches on security and peace-building, especially those affected by the conflict.
In Tuesday's resolution, the council urged member states to facilitate women's inclusion and participation in peace talks from the outset, both in negotiating parties' delegations and in the mechanisms set up to implement and monitor agreements.
It also encouraged the UN Peacebuilding Commission to continue to support the participation of women-led peacebuilding organizations in planning and stabilization efforts in post-conflict reconstruction and recovery.
In addition, the council encouraged regional organizations to consider convening meetings in the lead up to the 20th commemoration of Resolution 1325, and requested that heads of UN entities lend support to the secretary-general to develop context-specific approaches to women's participation in all UN-supported peace talks.