First report on 2017 London Grenfell Tower fire published
Xinhua | Updated: 2019-10-30 21:50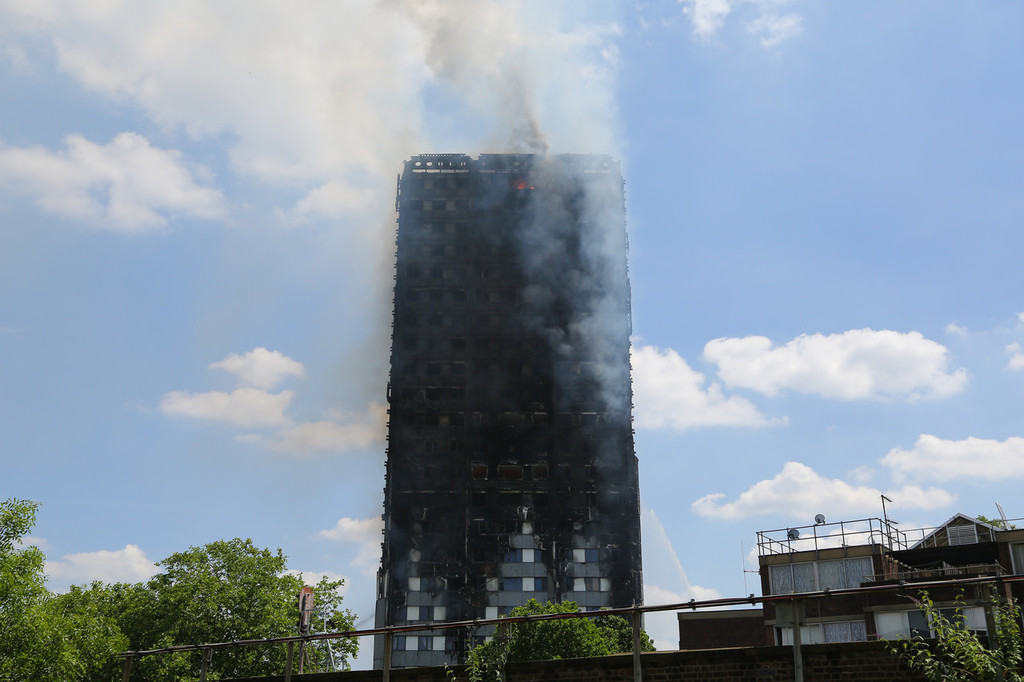 LONDON - The first report on the June 2017 Grenfell Tower fire in London, which claimed 72 lives, was published here on Wednesday.
The long report, released by inquiry chairman Martin Moore-Bick following the first-phase fire inquiry, looks at what happened on the night of June 14, 2017.
The report says that the principal reason the fire spread was the aluminium composite cladding filled with plastic used on the building's exterior.
It concludes that there were "systemic failings" by the London Fire Brigade (LFB), saying that fewer people may have died in Grenfell Tower if the LFB had not stuck so rigidly to its "stay put" policy and evacuated people instead.
It recognizes the "courage, commitment and bravery" of the firefighters on that night but criticises that the commanders were not trained to cope with the fire and there was no contingency plan for evacuation. Besides, LFB's communications systems failed and there were serious deficiencies in command and control.
The report recommends that high-rise building owners should provide fire brigades with details of external wall materials and building plans, and there should be national guidelines for the evacuation of high-rise flats and urgent inspections of fire doors across all multi-occupancy, residential properties.
The campaign group Grenfell United welcomed the report, saying it was "heartbreaking" to read that more people could have been saved that night if the building was evacuated earlier.
The group expressed concern at the report's finding that the members of the LFB were "at risk of not learning the lessons from Grenfell," adding that firefighters were "let down by their training, procedures, equipment and leadership,"
The Grenfell Tower fire was one of the United Kingdom's worst modern-day disasters. The fire broke out in the kitchen of a fourth floor flat in the 23-storey tower block in North Kensington, West London. Within minutes, the fire had raced up the exterior of the building and then spread to all four sides.
The second phase of inquiry, which will start in January 2020, will focus on the wider circumstances of the fire, including the design of the building.