Professors need to teach, not just research: Ministry of Education
By Zou Shuo | chinadaily.com.cn | Updated: 2019-10-31 20:29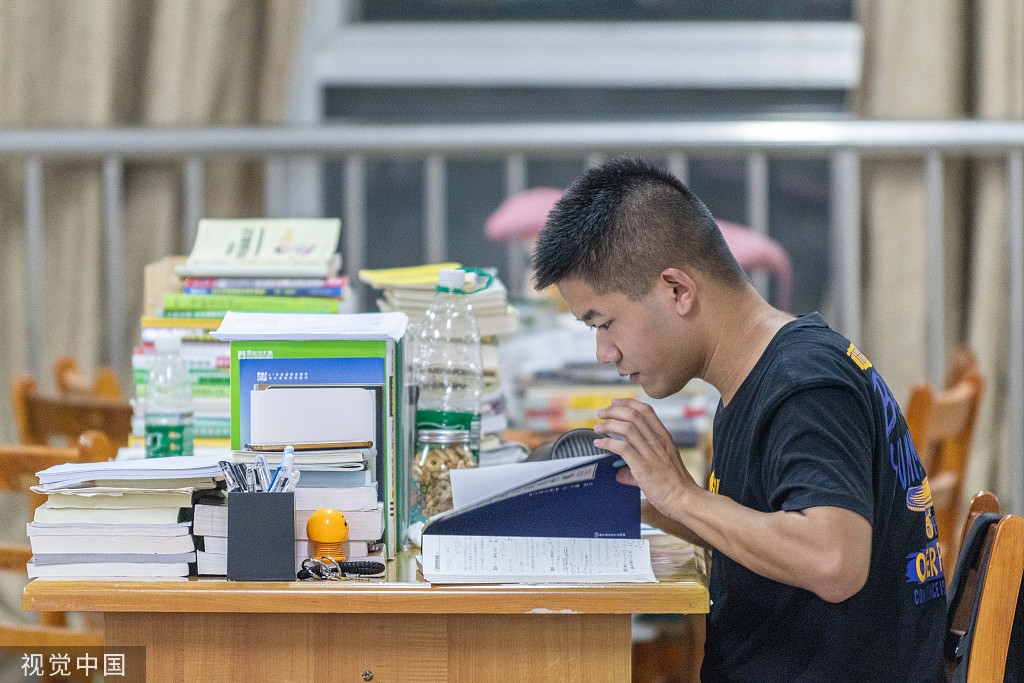 Professors who only focus on academic research and do not teach undergraduate courses for three consecutive years will be removed from teaching positions at universities, said a new guideline issued by the Ministry of Education on Thursday.

The guideline, which aims to strengthen the quality of undergraduate education, stressed that all professors must teach undergraduate courses.

Universities should implement strict standards on all undergraduate courses and eliminate any "easy courses". They should also stop the practice that allows students to retake exams they have failed before graduation, which are usually much easier than the original, to help students get degrees, the guideline said.

Universities that do not pay enough attention to undergraduate students are not good universities; the same goes for university presidents and professors themselves, it said.

Wu Yan, director of the ministry's Department of Higher Education, said people should re-evaluate the idea that one can obtain a bachelor's degree simply by idling away during four years in college.

"There is no way we would allow students who only sleep, play games, date and drink alcohol all day to graduate from college," he said.

"Professors are supposed to teach students. They are teachers after all. And the top priority for universities should be talent cultivation," Wu said.

Many students choose to go to a certain university because it has famous professors. If these professors do not even teach the students, the university and professors have failed students, he said.

The ministry will push universities to build more high-quality majors and courses in the next three years, especially in engineering, medical, agricultural and liberal arts subjects, the guideline said.

The ministry plans to build 10,000 national high-quality majors, 10,000 provincial high-quality majors, 10,000 national high-quality courses and 10,000 provincial high-quality courses by 2021, it said.