Chinese liquor firms urged to expand overseas presence, boost cooperation
By Yang Cheng in Tianjin | China Daily | Updated: 2019-11-01 09:22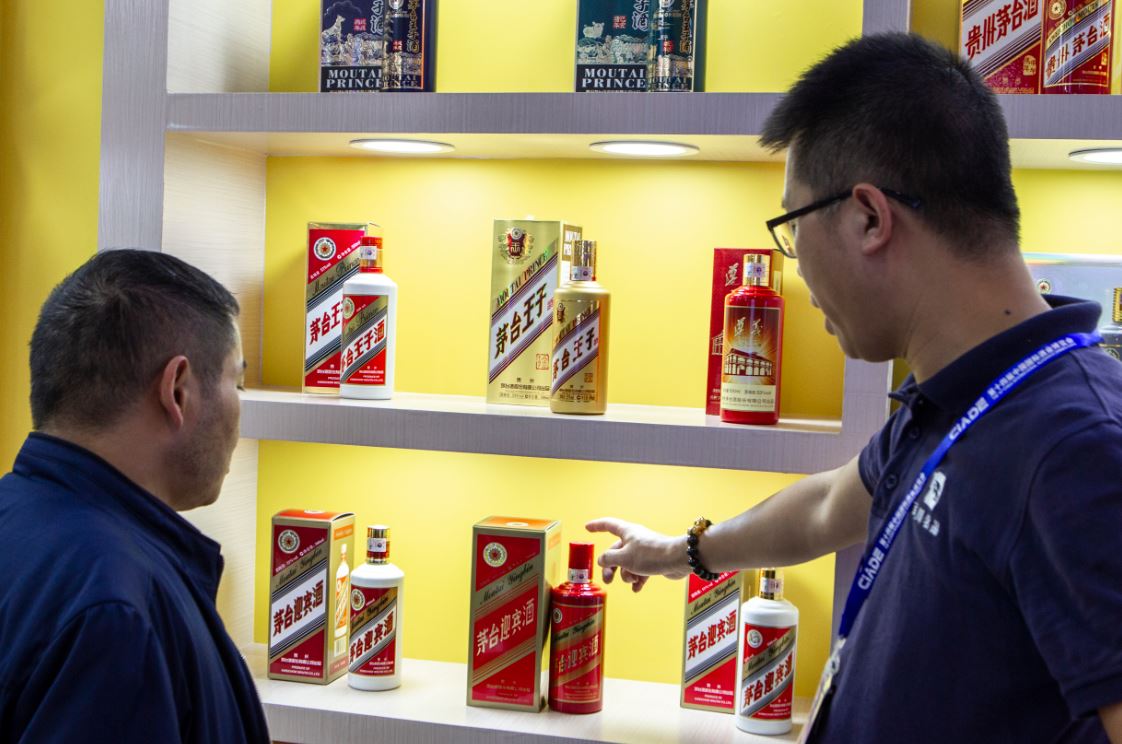 Liquor companies from China should expand their presence in overseas markets and join hands for common business objectives, said a top industry official.
Liu Yuan, executive vice-chairman of the China National Association for Liquor and Spirits Circulation, said nine leading baijiu makers, including Moutai, Fenjiu, Wuliangye and Yanghe, have teamed up to launch a slew of campaigns in a bid to reverse the trend of liquor imports outstripping exports in China.
Statistics from the General Administration of Customs indicated that last year, China's liquor imports stood at 83.1 million liters, up 13.73 percent year-on-year, while in value terms it was $1.4 billion, up 24 percent year-on-year. However, China's liquor exports during the period stood at just 17.2 million liters, up 3.86 percent year-on-year. The exports accounted for 1.9 percent of the total production volume for a total value of $655 million.
Chinese liquor exports only accounted for less than half of the imports in terms of total value last year.
During the first seven months of this year, liquor imports continued to surge by another 33.05 percent, to 68.6 million liters.
Liu said the association is bringing a global cocktail championship in November to Chengdu, capital of Southwest China's Sichuan province, also hailed as China's gastronomic capital. The event, the 68th World Cocktail Championships 2019, organized by the International Bartenders Association, will run from Nov 4 to Nov 7 and will be the first cocktail championship in the world that has Chinese spirits and liquors as the base for a cocktail.
"We have conducted extensive research on how to boost the overseas presence of baijiu, and international experts advised us that the best way to do so would be to use them as cocktail bases."
After the event, a batch of promotional events will join the Meet Beijing campaign, the 2022 Beijing Winter Olympics promotion worldwide, to boost the branding and recognition of baijiu, he said.
Chang Jianwei, general manager of Fenjiu Group, one of the country's top liquor producers, said the company has been exporting Fenjiu on a trial basis and started using it as a base for cocktails. "To boost baijiu exports, it is necessary to boost the culture of the liquor and spirits."
For example, Chinese people imbibe liquor to inspire their ideas for literary works and artistic creativity, boost their friendship and love, which is different from Western liquor concepts for alcoholic beverages like whiskey and their bar culture.
US columnist Derek Sandhaus, the author of Baijiu: The Essential Guide to Chinese Spirits, said in a previous interview, that baijiu companies have made insufficient moves in their branding and promotion overseas while the trial to blend Chinese liquor with overseas wine or liquor could be a choice.
In addition, market experts said that the stringent US import policies for liquor will raise the bar even more for baijiu exporters.