Comic exhibition shares Sino-Greek culture in Athens
By Han Baoyi in Athens | chinadaily.com.cn | Updated: 2019-11-01 09:26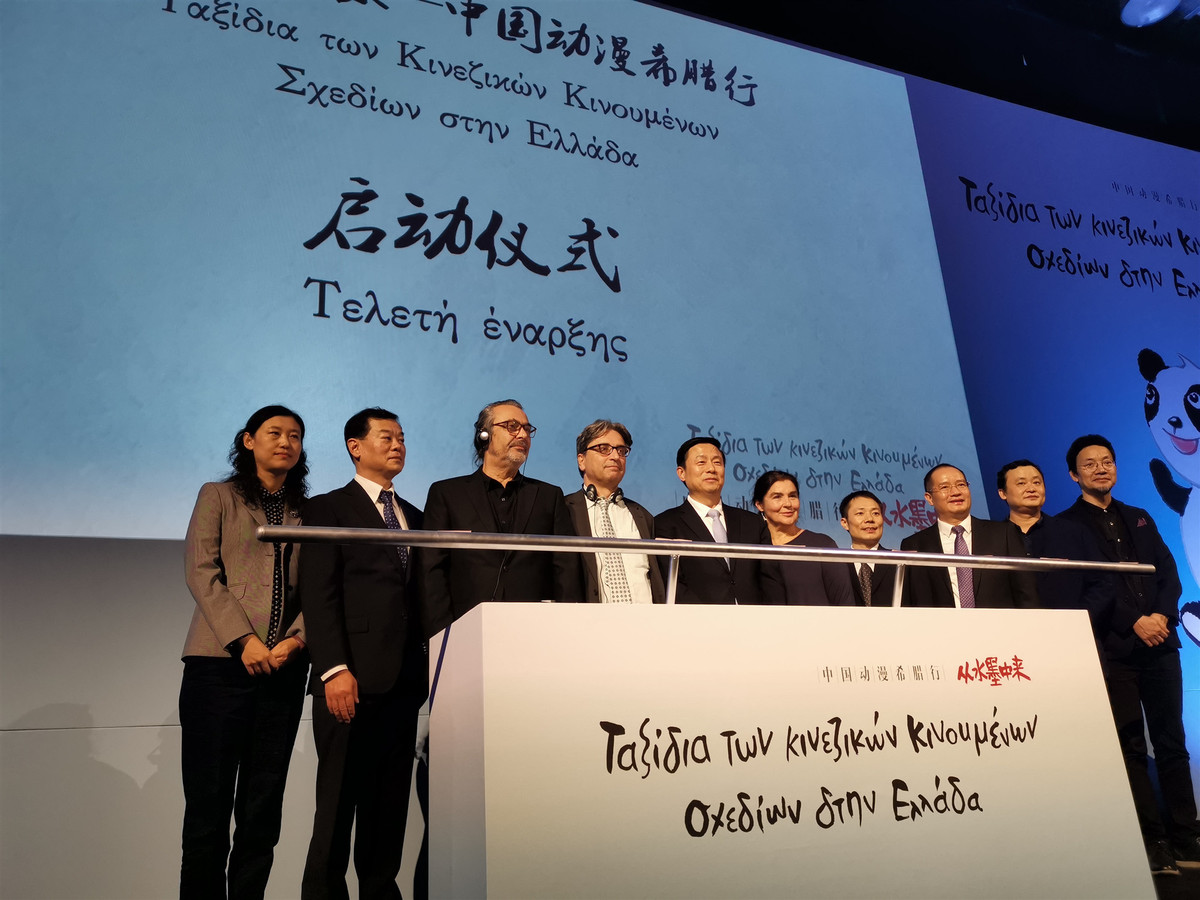 The character image of China's blockbuster cinema hot animation film Ne Zha and Chinese Xiaolin Comics went on display in Athens, Greece on Thursday, as part of the largest-ever Chinese cartoon exhibition in the country.

More than 100 representative works of Chinese modern comics, which have been called "The hope of Chinese national comics" by Chinese internet users now can be enjoyed by local Greeks until the middle of November.

Guo Weimin, vice-minister of the State Council Information Office of China, stressed in his keynote speech during the opening ceremony that this event will enhance positive exchanges and mutual learning between Chinese and Greek civilizations, and will also deepen mutual understanding between the two peoples.

"Both China and Greece are ancient civilizations with a long history and profound cultural heritage. The two peoples are currently shouldering the responsibility of national rejuvenation," he pointed out. "So the two countries have broad prospects for cooperation and a bright future."

Lydia Koniordou, Greek former minister of Culture agreed, saying the paintings from China provide opportunities for Greeks to understand Chinese culture even though the two peoples speak different languages.

"Culture can break barriers, break prejudices," she explained. "We need to understand each other and to accept each other's differences - not to be afraid of the differences, but to coexist in harmony on this diversity which is the richness of our globe."

Ne Zha, a character in ancient Chinese mythology, has supernatural powers and is famous for his rebellious temper. He has appeared in more than 20 Chinese dramas over the past 70 years, and many have come to believe that his image and spirit have accompanied the generational growth of Chinese.

The latest animated film version in August 2019 broke local records with a box office close to 5 billion yuan ($710 million) and has been released in English-speaking countries including the United States, the United Kingdom and Australia. Its subtitles have been translated into Greek, and was released in Athens on Thursday as part of the exhibition.

Another popular Chinese comic on display is Xiaolin Comics. Lin Dihuan, the author of these paintings, is famous on Chinese Twitter-like social media platform Weibo because of the Xiaolin series, each of which is composed of a Chinese traditional ink painting and an inspirational message. His works are re-posted by thousands of internet users.

This is the first time this group of works has been exhibited in Europe. Lin said the comic is an art language which can help to enhance the cultural communication between China and Greece.

"Both China and Greece are famous for their philosophies. And the ideas of the two peoples have something in common. They are all good at thinking. Painting as a form of philosophy can help the communication and exchange of ideas between the two peoples," he said.