Modernist muses
By Chen Nan | China Daily | Updated: 2019-11-02 10:10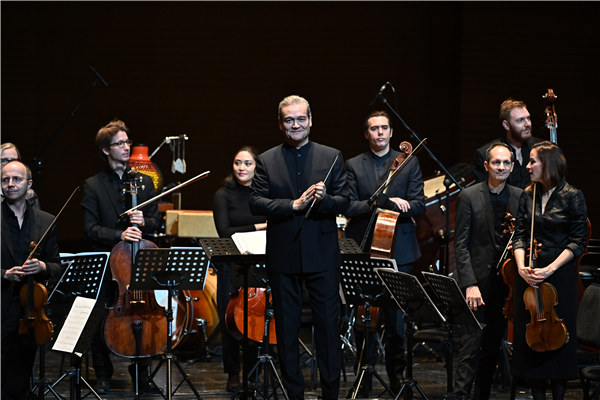 Maestro Yu Long, founder of the Beijing Music Festival, is on a mission to showcase the talents of the next generation of Chinese composers.
Over the past two decades, the annual Beijing Music Festival has served as an arts feast for audiences in the capital, but also been at the forefront of promoting Chinese composers.
However, for maestro Yu Long, the founder of the festival, he still feels compelled to introduce more emerging talent to classical music lovers.
"When we talk about Chinese composers, it seems that names like Chen Qigang, Ye Xiaogang and Tan Dun, share something in common. They started their careers in the 1980s and become internationally renowned during the 1990s. Their musical works are still being performed worldwide, and are often described as 'voices from China'," says Yu, chairman of the artistic committee of the music festival launched in 1998, where he served as its artistic director until 2018. "We have performed their works many times and I couldn't help wondering 'What about the younger generation of Chinese composers?'"
During the 22nd Beijing Music Festival, which ran from Oct 4 to 28 and featured 22 performances, audiences were introduced to two younger Chinese composers debuting their work in the capital.
One of them was Shanghai-born, New York-based composer Du Yun, whose opera Angel's Bone was staged on Oct 18 and 19 at the Poly Theater.
The opera, which premiered in January 2016 in New York, tells the story of two angels who land on Earth. After being discovered by a financially-troubled couple, the angels are forced into slavery to make money for them.