Programs enhanced mutual trust
By PAN MENGQI | China Daily | Updated: 2019-11-04 07:33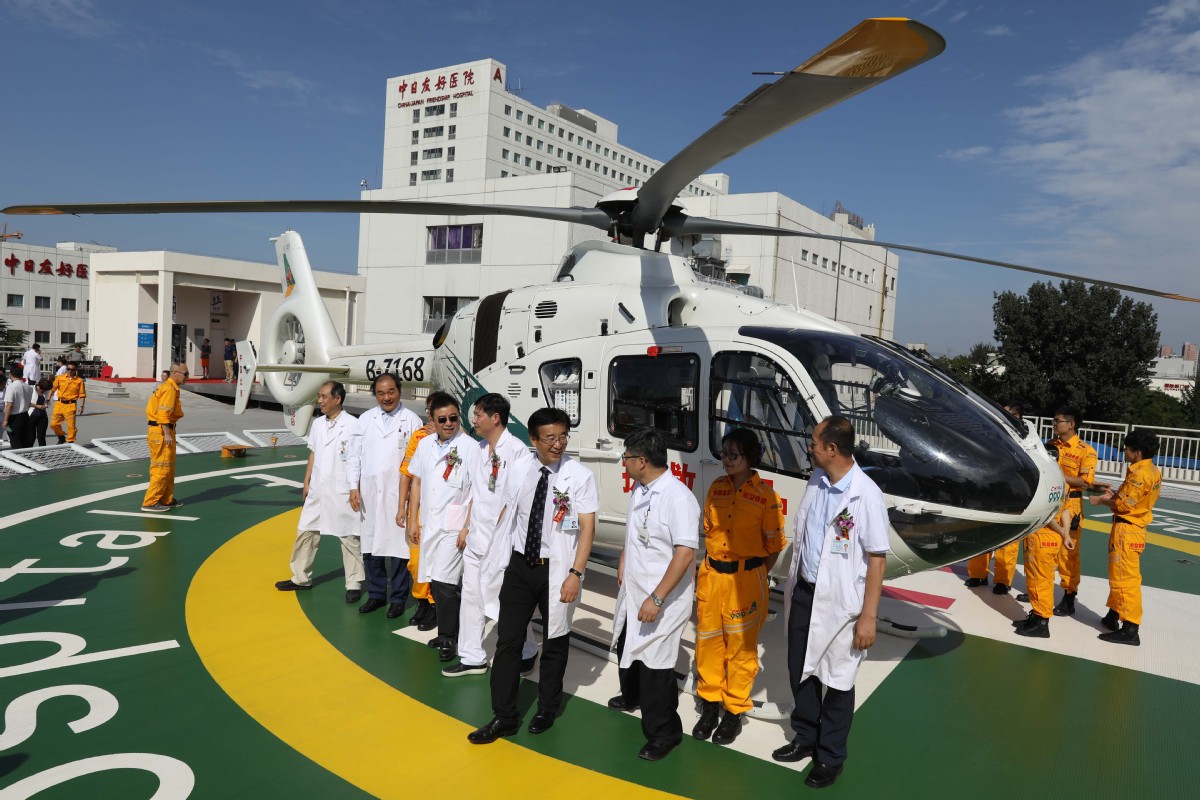 40 years of Official Development Assistance aided nation's advance
Most Beijingers have traveled on Line 1, the only subway route running under Chang'an Avenue through the heart of the city, with stops in Tian'anmen Square.
As the oldest and one of its busiest subway lines in the city, it carries more than 1.6 million people a day, but few passengers know that the Japanese played a role in the construction process.
After Japanese Prime Minister Shinzo Abe visited Beijing in October last year, his government announced that it had decided to discontinue its 40-year Official Development Assistance, or ODA, to China, which started with the signing of the China-Japan Treaty of Peace and Friendship in 1979.
News of Tokyo's decision sparked a wave of discussion on Sino-Japanese relations on and offline amid historical grievances and complicated bilateral relations and emotions between the two neighbors and their people.
For the first time, many Chinese netizens learned that Japan had been significantly involved in China's development in recent decades.
Some believed that China deserved the assistance as Japan had been exempted from paying war reparations.
Sina Weibo user "Shangcangbaoyou" posted, "The assistance was a loan, which means China will repay the principal plus interest, not to mention that this amount was dwarfed by the reparations they should have paid."
Others expressed gratitude for Japan's help, among them Sina Weibo user Lu Haoshan, who posted, "People should not simply cast their resentment of Japan onto the country of today and totally ignore the assistance."
Although netizens were divided in their views of Japan's role in China's reform and opening-up, according to the Organisation for Economic Co-operation and Development, Japan was the largest contributor of ODA to China from 1979 to 2017, accounting for 39.1 percent of the total, followed by Germany and the World Bank.
ODA refers to aid programs initiated by the developed world to help developing countries with economic growth and social welfare.
In the past four decades, Japan has provided 3.65 trillion yen ($35.9 billion) to China in ODA in the form of low-interest loans, grants and technological cooperation for infrastructure, humanitarian support and environmental protection.
From the China-Japan Friendship Hospital in Beijing to the Capital International Airport; from the Shanghai Baosteel Group to the second Yangtze River bridge in Wuhan, Hubei province, Japan's ODA helped China build many important infrastructure projects in the early stages of reform and opening-up.
More recently, it helped with reconstruction work after the 2008 Wenchuan earthquake in Sichuan province. This assistance also included training nurses, along with projects to prevent air pollution.
In autumn 1978, senior leader Deng Xiaoping visited Japan to attend the signing ceremony for the Treaty of Peace and Friendship between the two countries. Deng also visited Japanese companies such as Nippon Steel, Panasonic and Nissan and traveled between Tokyo and Kyoto on a Shinkansen bullet train.