AI-enabled transport benefits world
By He Wei in Shanghai | China Daily | Updated: 2019-11-04 09:30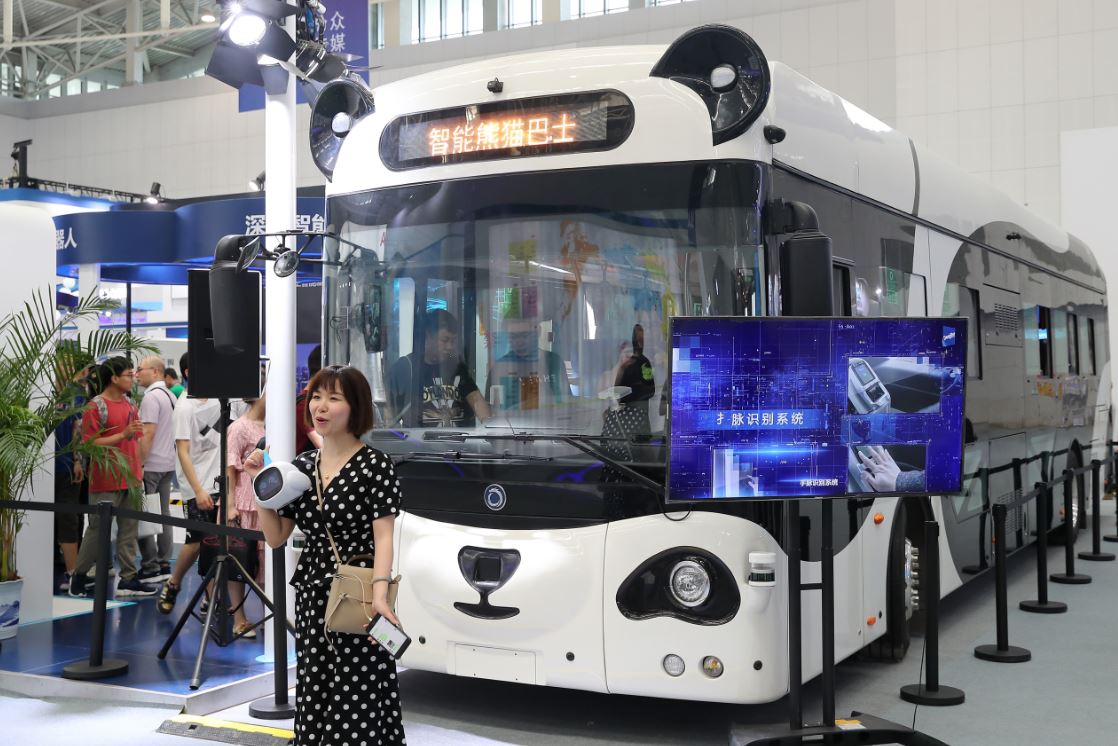 DeepBlue's services and products redefine smart tech, find takers everywhere
Public transportation is a critical part of any city's infrastructure. Yet, if its advancement does not keep pace with technological development, artificial intelligence can lend a helping hand.
In the eyes of DeepBlue Technology, transportation services are straining under the heavy load of ever-increasing urban populations, and commuters are being driven to consider other forms of transport.
For transport providers such as city governments and bus operators, one major pain point is that the industry is considered a loss-making venture that, however, benefits the wider public, said Chen Haibo, founder and CEO of DeepBlue, a Shanghai-based AI startup.
"Some efforts have been made to address this issue, such as privatization and price discrimination, but these solutions do not tackle the root cause, which is that the bare-bones services offered often do not meet commuter needs," Chen said.
Founded in 2014, DeepBlue is sparing no effort in taking its smart transportation solution, known as Panda Bus, overseas. It recently secured a trial agreement in Greece and a $10 million deal to supply buses to Bangkok, Thailand.
The AI Panda Bus is DeepBlue's most well-known product and is a large, AI-enabled, autonomous-driving, luxurious and heavy-duty commuter bus. Measuring 12 meters, it is powered by a lithiumion phosphate battery and has an autonomous driving level between level 3 and level 4, meaning cars do not normally require human interaction in most circumstances.
The vehicle uses a combination of AI technologies including computer vision, biometrics, autonomous driving and voice recognition to give buses a digital makeover. The fleet is already operating in 10 cities across China, with the latest expansion in Shanghai in August.
"Applying AI to public needs such as transportation is one way in which the benefits of AI can be enjoyed by everyone in the city, all around the world," Chen noted.
In the latest overseas push, the Chinese startup inked an agreement with the Athens-based Aristotle University of Thessaloniki (AUTH) in June, to accelerate Greece's digital transformation, as part of the Belt and Road Initiative.
Their collaboration will see Deep-Blue opening a research and innovation hub for AI-related new technologies, where international projects will be conducted for three years.
The AI industry is projected to contribute up to an additional $195 billion to the Greek economy over the next 15 years, according to latest estimates by consultancy Accenture and tech giant Microsoft.
"We need to carry on this illustrious legacy and the spirit of Greek innovation remains strong in our young people and our tech industry. Such partnerships with companies like DeepBlue will put us in a strong position to take advantage of the AI-enabled future," said Eleftherios Angelis, dean of the School of Informatics at the AUTH.