Silver lining amid dark clouds as firm finds new avenues for cooperation
By Ma Si | China Daily | Updated: 2019-11-05 09:16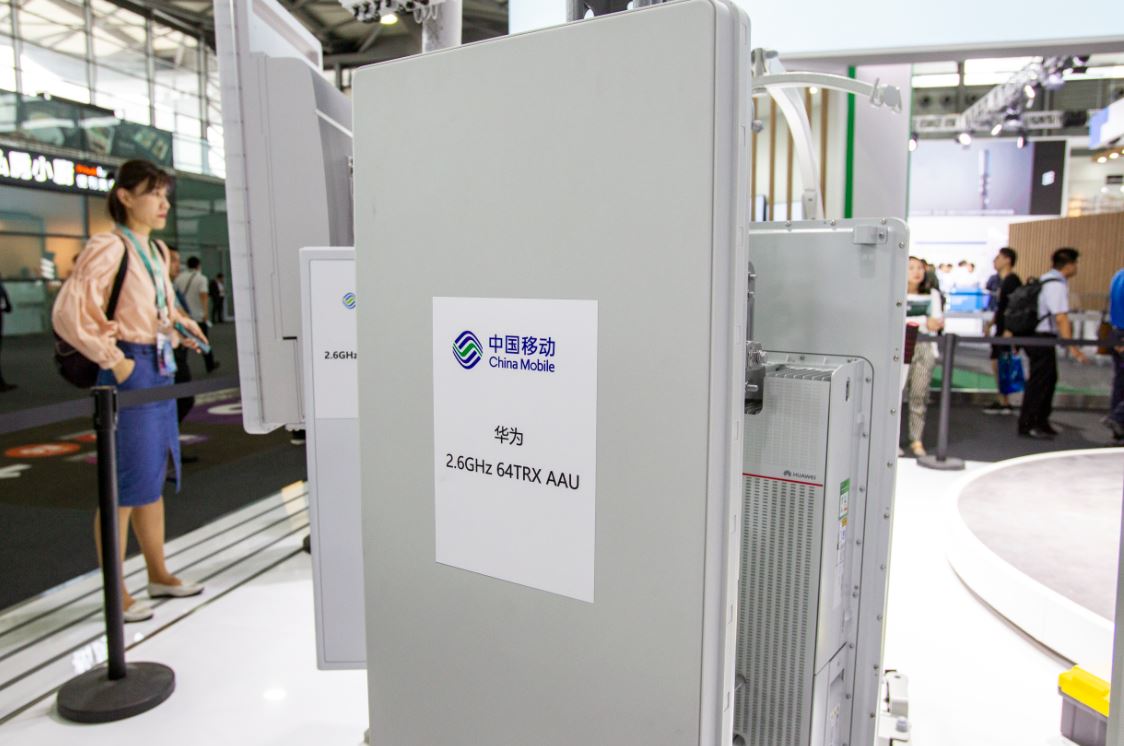 For Gan Bin, vice-president of 5G product development at Huawei Technologies Co, the past six months have been an unforgettable experience. He and other colleagues have been working overtime on an almost impossible mission: how to sustain normal business after Washington cut its access to US components.
This is arguably Huawei's biggest challenge in its 30-year-plus history, given that almost one third of its core suppliers were US companies. But eventually, Huawei seems to have come up with a way.
"Our shipments (of base stations) have grown 300 percent since May, without even a day getting interrupted (by the US ban)," Gan said. Washington banned the world's largest telecom gear maker from buying US components without special government approval in May on grounds of security risks, an accusation Huawei has repeatedly denied.
Gan said Huawei started in-house research and development of key base station components years ago, and the company has partnered with European and Southeast Asian suppliers, which can effectively cushion the fallout from the US curbs.
Already, the company has started shipping US component-free base station modems to the world, marking its latest push to maintain normal supplies to its customers.
Data from Huawei show that it had shipped more than 400,000 units of 5G active antenna, a type of modem for 5G base stations, as of middle October. About 300,000 units were shipped after the US restrictions took effect in May.
"Some of these modems don't include US components, and their performance is as good as those that include US components," Gan said.
The comments were echoed by Olaf Swantee, CEO of Sunrise, the second largest telecom carrier in Switzerland, which uses Huawei's equipment in its 5G networks.
"Fundamentally, the network side is as busy as usual (after the ban)," Swantee said. "The base station components of 5G, in particular, are pretty much all coming from Huawei itself."
The Shenzhen-based company plans to produce 600,000 units of 5G base stations this year and 1.5 million units next year to meet the growing demand from global telecom carriers.
At the same time, Huawei has been stepping up cooperation with domestic and European suppliers. Hu Houkun, rotating chairman of Huawei, said in an interview with French media in October that Huawei has about 3,500 suppliers in Europe and over the next five years, it plans to procure products worth $40 billion from European companies.
"That was the forecast before the US restrictions," Hu said, adding that as the US curbs continue, Huawei will spend more to purchase from European companies.
That would mean a big loss for US companies which have been Huawei's core suppliers for years, said Xiang Ligang, director-general of the telecom industry association Information Consumption Alliance.
Among a list of 92 core suppliers Huawei unveiled last year, 33 of them were from the US, including tech heavyweights Intel Corp, Qualcomm Inc, and Micron Technology Inc.
"Huawei's push for US-component-free base stations showcases the company's technological prowess and its capabilities to quickly integrate global supplier resources," Xiang added.
According to Gan, Huawei is now capable of designing all the core parts of base stations, but one base station contains more than 10,000 components and it demands global partnership to achieve that.
That is in line with comments made by Ren Zhengfei, founder of Huawei, who said that the company would rather buy less of its own components, and buy more from others. "This is to sustain globalization. We will not become a closed company."