German authorities clamp down on fake GIs at Checkpoint Charlie
By EARLE GALE in London | China Daily Global | Updated: 2019-11-06 09:17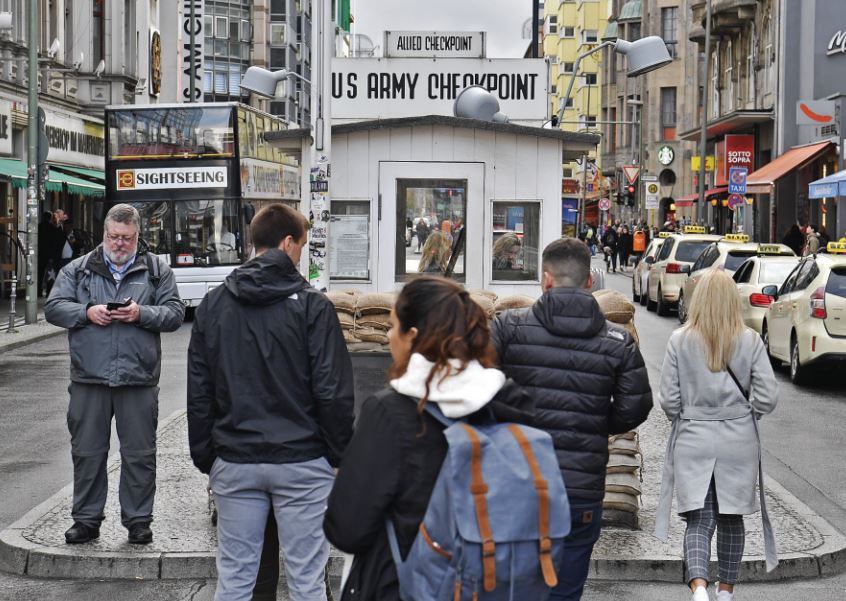 Authorities in the German capital have outlawed the wearing of fake United States army uniforms at a popular tourist attraction in a bid to protect people from hustlers demanding cash for photo opportunities and souvenir "border stamps".
The move came after it emerged that a group claiming to be performance artists had demanded money while dressed as US soldiers at Checkpoint Charlie, the iconic Cold War gate in the Berlin Wall that linked the Soviet-controlled part of the city with the section run by the US.
The ban coincides with the 30th anniversary of the fall of the wall that divided the city between 1961 and November 1989.
Bild newspaper reported on Monday that the authorities in the Mitte district of central Berlin revoked the license of a group of "actors" calling themselves Dance Factory because the performers were not limiting themselves to accepting voluntary donations but were demanding cash and allegedly threatening those who did not pay up.
The activity was uncovered by police officers posing as tourists.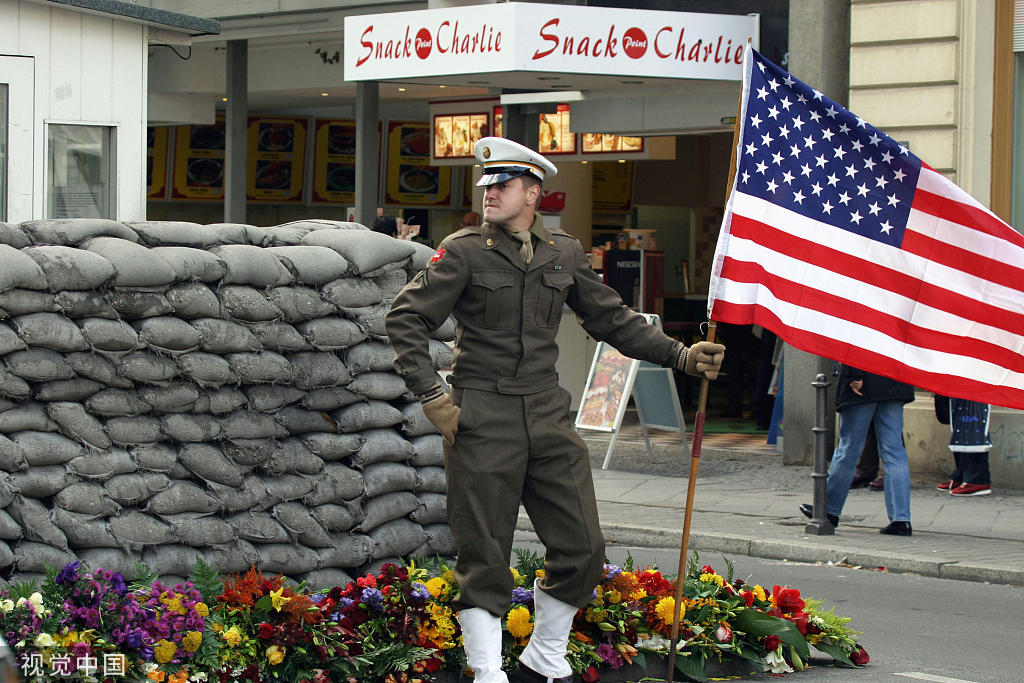 Bild said people were being asked to pay 3.5 pounds ($4.5) for a photo and it said "actors" could make $5,500 on a good day.
Berlin carefully controls street performers who charge money and participants are required to obtain a special permit.
The BBC said the authorities took action in response to many Berliners' discomfort with the city's past being exploited. It said items on sale around Checkpoint Charlie include fake Soviet Red Army fur hats, gas masks, and chunks of rock that are said to be remnants of the Berlin Wall.
The Guardian newspaper noted that street performers had been posing as GIs at the site for the past 17 years and said around 10 actors were working the location in rotation.
Tom Luszeit, who claimed to be the leader of the group of performers, said he did not understand the decision.
"I am faced with having to let six of my colleagues go," the Guardian quoted him as saying. "I don't understand the sudden decision to ban us, but we won't give up, we want to return."
He insisted tourists who refused to pay the voluntary charge were not verbally abused or pushed away from the site.
Checkpoint Charlie was one of three Cold War crossing points in Berlin. The others were Alpha and Bravo but Charlie was by far the best known and featured in countless movies set during the Cold War era.