Education is the foundation of AI development
By Fan Feifei | chinadaily.com.cn | Updated: 2019-11-06 16:49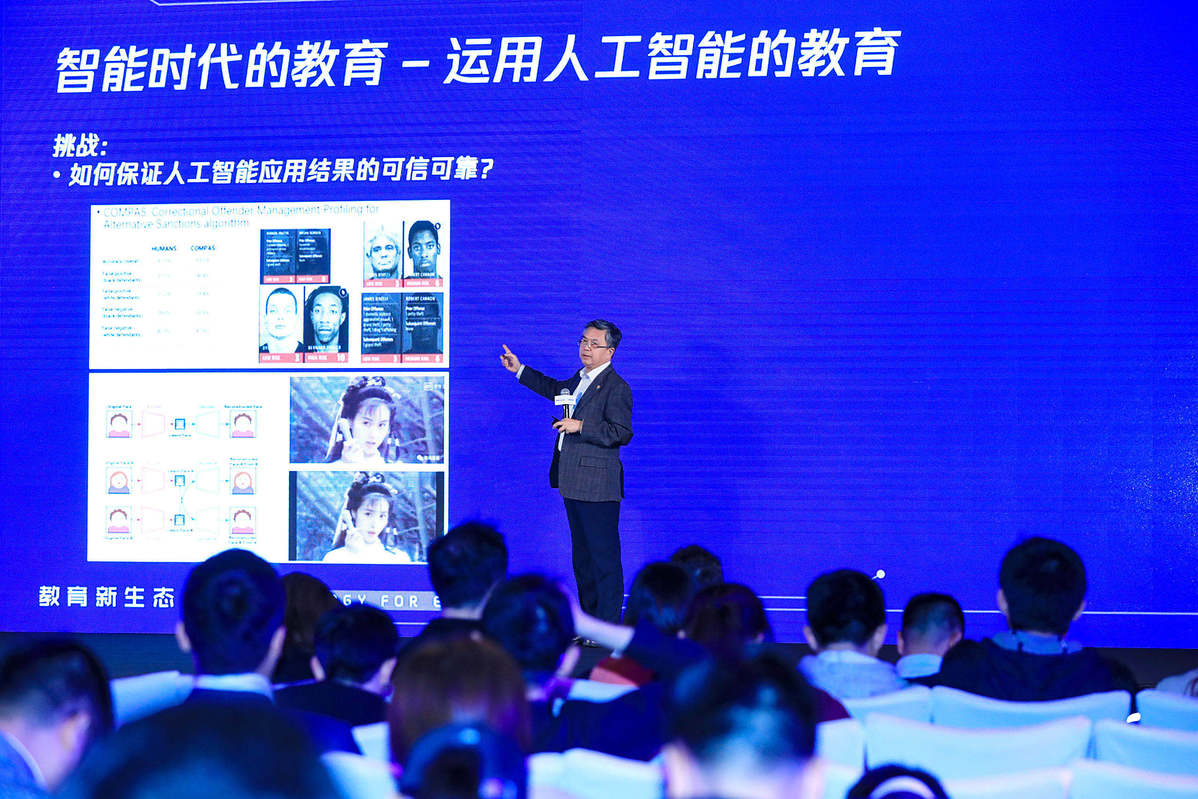 Education should be regarded as a basis to guarantee the development of artificial intelligence, a key strategic avenue of technology leading the new revolution of science and technology and industrial transformation, experts said.
"AI should serve sustainable development and rely on education to lay the foundation," said Gong Ke, president-elect of World Federation of Engineering Organizations, executive president of the Chinese Institute of New Generation Artificial Intelligence Development Strategies, and former president of Nankai University in Tianjin.
At the same time, education should adapt to the development and reform, and the quality of education should be improved, Gong added at the ConTech New Ecosystem of Education forum held by Tencent News in Beijing.
"We should cultivate AI talents who have innovative abilities and the spirit of cooperation. They are the backbone for the planning, design, research and development, testing, management, maintenance and improvement of AI," Gong said.
The nation is implementing an AI-development plan that aims to build a 1 trillion yuan ($142.9 billion) AI core industry by 2030, which is expected to stimulate related businesses to around 10 trillion yuan.
Yang Dongping, head of the 21st Century Education Research Institute, said education is personalized, diversified and lifelong, and a new method of education is also taking shape, enabling more and more young people to make different choices from their parents and go beyond the exam-oriented education.
AI technologies are now widely applied in China in the fields of smart transportation, healthcare, education, agriculture and national security.