Japanese director returns with new anime feature
By Xu Fan | China Daily | Updated: 2019-11-07 08:47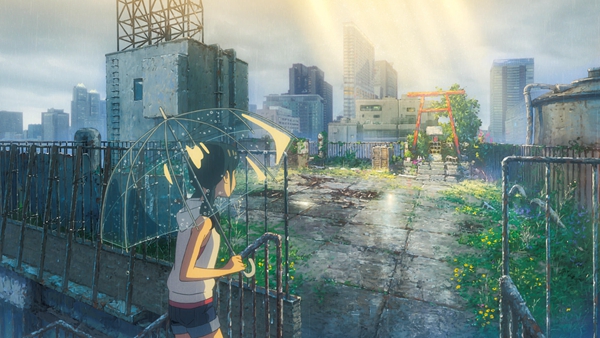 Three years on from his runaway hit Your Name, Japanese director Makoto Shinkai returns to China with his latest anime feature Weathering With You, which opened across the Chinese mainland on Nov 1.
Still dominating Japan's 2019 box office charts with a whopping take of nearly 14 billion Japanese yen ($128 million) so far, the film has been selected to represent its native country and contend for the Best International Feature Film title at the 2020 Academy Awards.
The category, which was known as the Best Foreign Language Film until last year, will see Shinkai's effort up against the surprise Chinese blockbuster Ne Zha.
For Shinkai, his life has experienced a big change since the phenomenal success of Your Name, which saw him become the first animator since master Hayao Miyazaki to have a film pass the 10-billion-yen mark in Japan. To date, it is still the highest-grossing Japanese anime film in China.
"I didn't expect that Your Name would be so popular in Japan, and it has become somewhat a hindrance to my artistic creativity and personal life," observes the director, surprisingly, during his recent visit to the Communication University of China in Beijing.
He explains that, since then, he has been recognized more often on streets, and is regularly asked about his future productions by fans, including those who once felt a bit unsatisfied by his previous work.
Responding to the feedback, the 46-year-old now believes he should conceive a new story that's more relatable to daily life.
Japan is an island country, with many parts enduring a rainy season during summer. This inspired Shinkai to create Weathering With You.
"The one theme that concerns all of us is the weather. Most people wake up and open the curtains every morning to see if it's sunny or raining, as the weather will affect their mood," he explains.
Believing the greenhouse effect is getting worse, the director, notes that "it has had a great impact on everyone's life". So, he wrote a script based on the theme of climate change in the hope that it will resonate with audiences everywhere.