London gallery introduces top artists to Asian market
By BO LEUNG in London | China Daily Global | Updated: 2019-11-07 09:47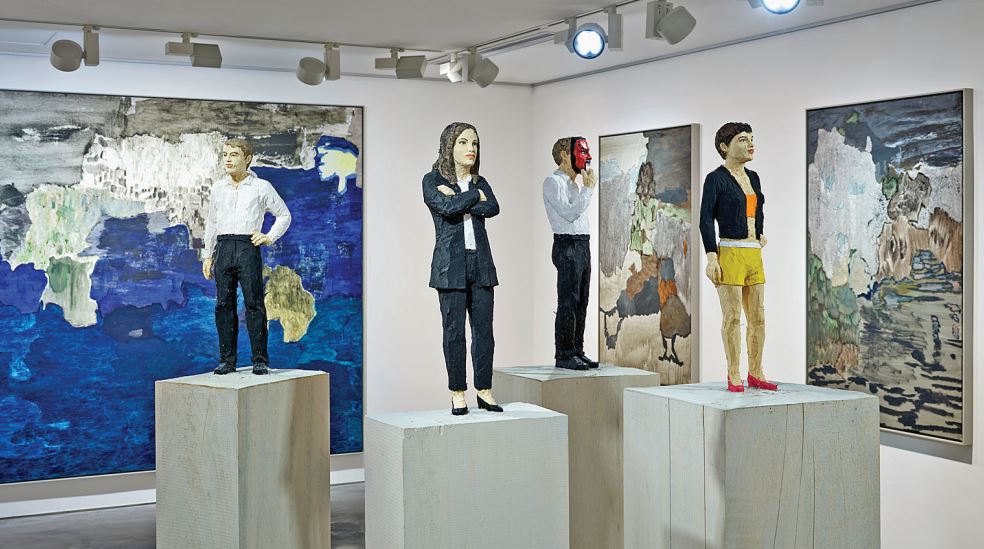 More than 100 international artists and galleries, including 21 from the United Kingdom, are taking part in West Bund Art and Design, one of Shanghai's largest and most prestigious art exhibitions.
Some, such as London's Stephen Friedman Gallery, are showing at the fair for the first time.
The Mayfair gallery aims to introduce its artists to the Asian market and consolidate the reputation of those artists already established in the region.
"Engaging with the Asian art market is central to the gallery's growth strategy and the Chinese mainland is very much part of that," gallerist Stephen Friedman said."Our first showing in Shanghai follows on from a very successful pop-up exhibition in Hong Kong and precedes a number of upcoming projects in the region, including our return to Art Basel Hong Kong in March 2020."
Artists the gallery is presenting include Mamma Andersson, Jonathan Baldock, Yinka Shonibare, David Shrigley and Luiz Zerbini.
"Our presence at West Bund Art and Design builds on Shrigley's popularity following the success of his British Council exhibition Lose Your Mind at Power Station of Art in Shanghai in 2018, and precedes Yinka Shonibare CBE's solo presentation at Singapore Arts House in January 2020," Friedman said.
Established in 2014, West Bund Art and Design is now one of the key art fairs on the global art calendar, showcasing the finest quality modern and contemporary art in Shanghai. It runs from Thursday to Sunday.
"We are incredibly excited to explore the contemporary art scene in China. The area boasts a significant number of high-quality museums, both public and private, many of which have only emerged over the past few years," Friedman said.
"There are so many events and openings this week in Shanghai - it is a real testament to the scale and quality of the art scene in China. We're excited to be part of it."
The London gallery's pop-up exhibition in Hong Kong, which runs to Nov 14, is a collaboration with local art advisory Ticolat Tamura, displaying new sculptures by German artist Stephen Balkenhol and paintings by Swedish artist Andreas Eriksson.
Friedman said the pop up "demonstrates the gallery's ongoing commitment to the art market in Asia, and sold out within hours of opening".