They are us
By Cheng Yuezhu | China Daily | Updated: 2019-11-08 08:28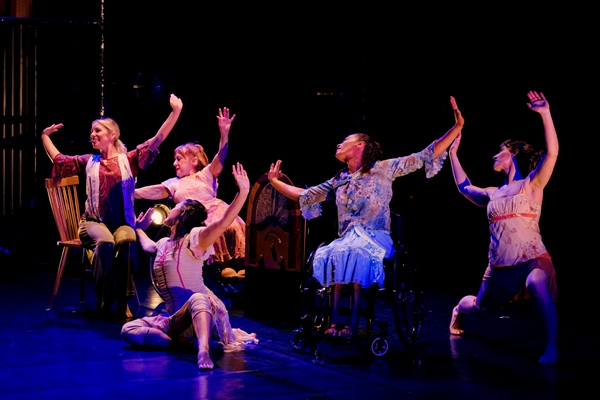 A new arts festival seeks to raise awareness about people living with rare diseases and disabilities, Cheng Yuezhu reports.
A diverse ensemble of different ages, genders and degrees of physical mobility tell similar stories through the play, Rare Hug.
"I look different from everyone else. I sit in a wheelchair, measuring the floor with my hands. But I'm just like everyone else. I need to go to work in order to do what I like," a member of the group says onstage, during a recent performance of the stage production that seeks to highlight the lives of people with rare diseases.
"While I look just like everyone else, I am a myasthenia gravis patient," says another member.
The neuromuscular disease leads to muscle weakness. The symptoms include drooping eyelids, a tendency to fall, and a lack of balance and physical strength.
"It can be life-threatening," the person adds.
Each story is about a real experience. The play's performers are either patients with rare diseases or are from families in which other members have them.
Rare Hug reveals such struggles. It features performers from the Illness Challenge Foundation, a Chinese nonprofit in Beijing.
The play was staged as part of the 2019 Luminous Festival held in Beijing from Oct 13 to 20, as the first edition of an annual event to promote inclusive arts.
"At this year's Rare Disease Day event (in February), we talked about creating a play to express ourselves through art so that the public can truly feel that patients with rare diseases actually live among them and to help them understand our life experiences through stories," says Pan Longfei, one of the actors and a patient with Kallmann syndrome, a condition characterized by delayed or absent puberty and an impaired sense of smell.
A dozen patients with rare diseases volunteered to perform in the play. Directors Chen Meiping and Liang Wanyun helped turn their life experiences into a stage production.