Automatic rice is nice at this new BBQ joint
By Li Yingxue | China Daily | Updated: 2019-11-08 08:29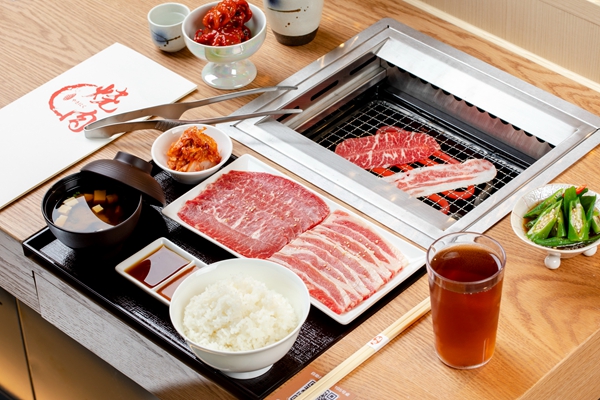 Liu aims to serve only the best parts of each piece of meat. So, he has created a set of rules for cutting different types.
"Take beef tongue. Each slice should be half a centimeter thick and weigh around 25 grams, which provides the best taste after grilling," Liu says.
Liu's team puts the beef tongue on first, as it has the lightest flavor, followed by the leaner cuts, leaving the meat with the most fat until the end.
"When you grill, you should not keep flipping it over and over again, because it will dry the meat out," he says. "Take beef belly, for example. You grill one side for 15 seconds and then flip, wait for another 15 seconds, and it's ready."
Liu creates two special sauces to pair with the meat. One has a sweet-and-salty flavor, and the other is spicy. The key ingredient to help cut through the fattiness of the meat is apple juice. He has also concocted a sauce for the rice.
Usually, when a pot of rice is cooked and not served immediately, the rice turns sticky and firm. The rice machine solves that by constantly rolling it inside to keep it fluffy.
The machine actually only helps the taste of the rice, while the best flavor comes from carefully adhering to the cooking steps. Liu asks his chefs to wash the rice for an hour before soaking it in water for half an hour and boiling it for another half an hour.
"The washing step is necessary, and the water needs to be changed every 90 seconds. In the end, the water soaking the rice should be 100 percent clear," he says.