Chinese tech media site 36Kr Holdings goes public on Nasdaq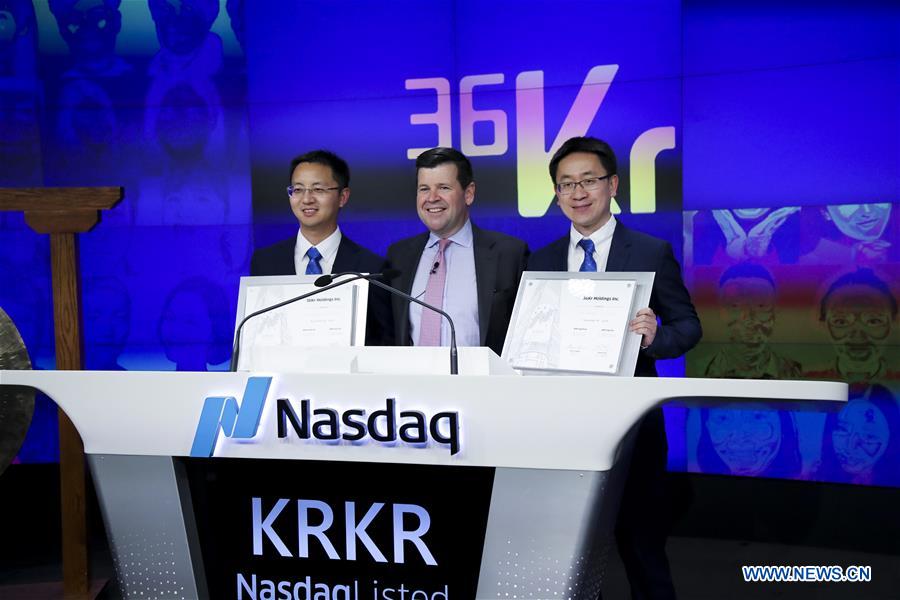 36Kr described "New Economy" as covering industries such as the internet, hardware and software technologies, consumer and retail, as well as finance.
Through leveraging traffic brought by such content, 36Kr has expanded its revenue portfolio by offering business services, including online advertising services, enterprise value-added services and subscription services, to customers.
The company's total revenue grew to 29.4 million dollars for the six months ended June 30, up 178.7 percent compared to the same period of last year, as boosted by its rapidly growing enterprise value-added services.