Chinese tech media site 36Kr Holdings goes public on Nasdaq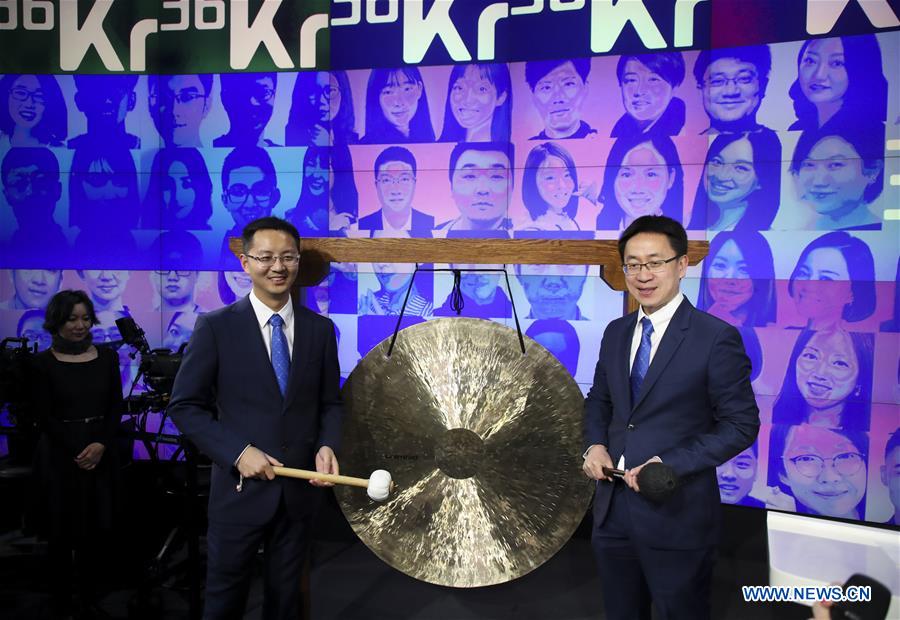 Such enterprise-facing services, mainly composed of marketing, consulting, and offline events, have become the backbone 36Kr's revenue source in the first half the year, contributing over 50 percent to the aggregate revenue.
The company began to shift its business focus onto enterprise value-added services from online advertising since 2016, and the latter will become an important supplement to the company's business model, Feng Dagang, CEO and co-chairman of 36Kr told Xinhua on Friday.
"The essence of the services we offer to enterprises is connection," Feng said, adding that the advantage of content-oriented media platforms like 36Kr lies in that they are able to help identify and connect the demand side and supply side in various industries.
"We can connect startups with investors, as well as companies with individuals or government departments," he noted. "We help search for suitable parties to supply (needed) services."
Feng also pointed out that traditional Chinese economy has been transforming into the New Economy, which features "the free flow of a variety of resources, including information, capital, technology and talents."
China's New Economy has generated tremendous demands for related business services, as the market continues to grow rapidly driven by technological progress, increasing market players and favorable investment and macro environments, according to the prospectus.
"I think all the industries (in China) will possibly be reshaped by New Economy, and there will be a host of opportunities along the way," Feng noted. "It will make third-party service providers like us gain high growth potential."